Let's Talk About Sex: 6 Tips to Increase Libido
Published: Monday, February 4th 2013
in Mindset
---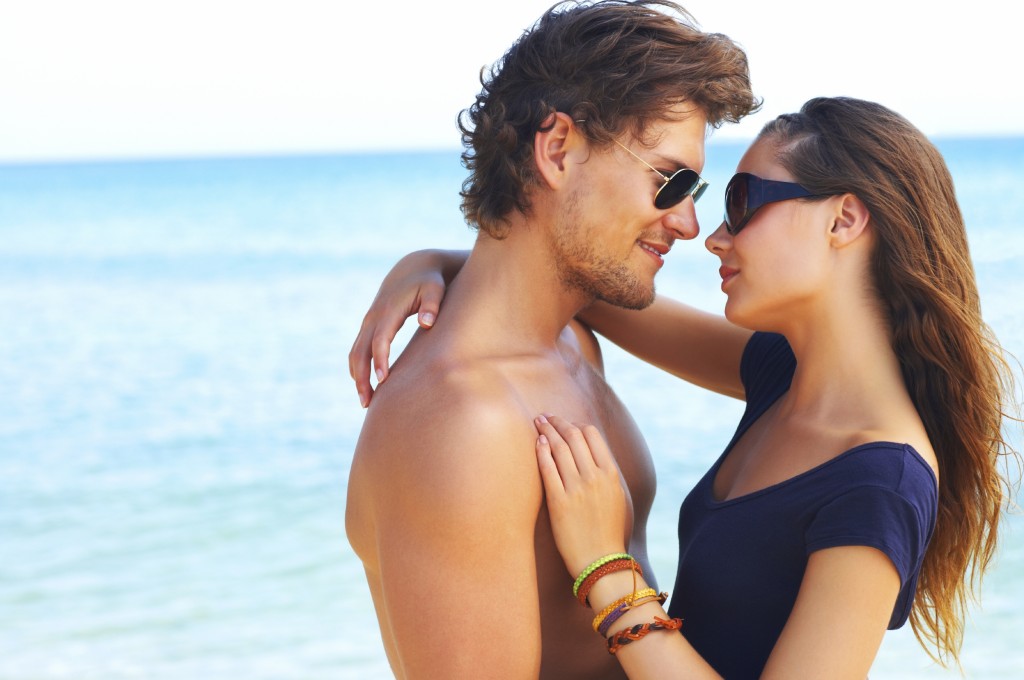 How being sexually alive can lead to greater feelings of life satisfaction, health, and wellbeing
Ok, so it's time to have the talk: Whether just married or celebrating your 40th anniversary, in your 20s or approaching menopause, sometimes we can get a little lazy, stressed, fatigued, self-conscious, desire-less, you name it—and sometimes that means we need to increase libido. Good health includes a good sex life (if you so choose), and it's vital to keep the spark alive or reignite the fire in not only your relationship, but yourself.
"Increasing emotional and physical intimacy—and one's sense of self as a sexually alive person—generally leads to greater feelings of life satisfaction, health, and wellbeing," says Debra Haffner, MPH, M.Div., who will share her expertise during her "Sex Ed for Grownups" presentation (various dates throughout 2013) at Rancho La Puerta, Baja California.
Most libido decline is really tied to what's going on in a relationship, as well as libido killers like stress and fatigue—all of which can affect anyone no matter their age, says Sheryl Brooks, RN, at the Andrew Weil Integrated Wellness Program at Miraval Resort & Spa in Tucson, Arizona.
"For many, women especially, feeling emotionally connected, meaning things like, 'Do I feel valued, respected, and connected to my partner outside of the bedroom?' is an important piece of feeling desire to have sex. Often midlife women tell me they thought they had no libido at all, then get into a new, healthy relationship and suddenly it's back," continues Brooks, who also leads a "Let's Talk about Sex" session at Miraval.
If you fall into one of those categories and are in need of a little sexual healing, try these six ways to boost your libido. (And while our experts speak of these tips in terms of being at their respective spas, we say they can be applied at home just as well.)
1. Tap into yoga
It's not only a stress management release, but it's a way to begin to feel your body, Brooks tells us. "By feeling your body, I mean being focused on how your body feels as you move it. Often, as we go through our activities, we are unaware of our body. If we get used to paying attention and feeling it, we're more apt to do the same during sex." As well, "meditation and practicing abdominal breathing creates relaxation and [are] good for relieving stress, as well as our overall health and wellbeing."
2. Get good sleep
"Take advantage of paying attention to your body and get rest when you need it," Brooks recommends. (As of now, the average adult sleeps less than seven hours a night, and 70 million Americans suffer chronic sleep loss/disorders.) "Getting plenty of sleep helps us feel better overall and have more energy for sex, and for thinking about sex," she says.
3. Be present
"People don't think about the connection between mindfulness and good sex, but it's very important," Brooks says. "Really focus and use your brain to what's going on with your body, so when you have sex, you're present…Being mindful during sex is being present and focused on what you are feeling during sex; really paying attention to the sensations you are experiencing."
Practice by taking the time to be aware of every moment, from taking a shower to getting a massage to eating. When at a spa, the act of getting a massage helps you receive the power of touch—stay mindful of sensations on the skin, scents of aromatherapy, etc. "Ask yourself, 'How am I responding to that?'" Brooks adds. "When you eat, take a break to really tap into these sensory experiences; take time to notice smooth, crunchy, what you're feeling in the body."
4. Practice a good body image
"A negative body image has a lot to do with losing interest in sex," Brooks tells us. When on a spa vacation (and even at home during your daily routines, we say), take the time to think of your body as you approach exercise activities and move your body more, as you eat a good diet, as you indulge in a pedicure. "Think of pampering your body to make you feel better about it. Being attractive makes you feel less inhibited."
5. Have a conversation
"Being honest about what is going on as far as your level of desire and your concerns about it does several things," Brooks says. "It lets your partner know that you are aware that you are having libido issues and that you miss that part of yourself and your relationship…If you're willing to be vulnerable and be open about things, your partner may feel more able to do the same if and when they have sexual issues. You can work together at creating more emotional intimacy and in finding out what works best during sex for each [of you]." Sometimes just talking about it can relieve a lot of the stress you may be feeling related to your flagging libido, Brooks adds. "Talking about what you feel during sex lets your partner know what does and doesn't feel good, instead of expecting them to 'just know.'"
Plus, talking about it makes us feel more vulnerable, she points out, but when you do it, it can take your intimacy to a new level.
6. Hit the spa
"A spa vacation, either alone or as a couple, can reinvigorate yourself and your relationship," Haffner says.
Boost libido by trying side-by-side treatments like a traditional couples massage, or opt for something exotic like The Farm at San Benito's Hilot Kasuyo, or honeymooner's ritual, which incorporates cacao and tabliya (said to be the "blood and the food for the heart"), a warm coconut bath (a "symbol of purity and sincerity"), and a hilot massage.