It's Okay to Unplug
Published: Wednesday, February 16th 2011
in Mindset
---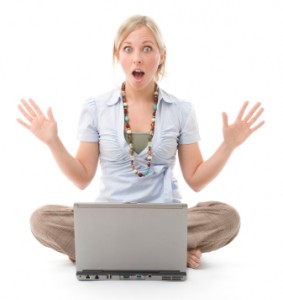 I have a friend who is so addicted to her BlackBerry that she once checked her emails during a massage (unbeknownst to the therapist, she had sneakily tucked her phone in the pocket of her spa robe). Suffice to say it wasn't the most relaxing spa experience.
It's okay to check your email while riding the subway. On a date? Not okay. At the spa? Now that's just silly.
Getting hooked on this high-tech world we live in is easy to do, but it's important to remember to recharge your own battery (rather than your BB, iPhone, laptop, etc.) once in awhile. Liberate your addicted self—even if it's for a half an hour each day—with these six tips:
•Turn off your cell phone, handheld device, laptop, etc. for 30 minutes each night. Spend that half hour giving yourself a manicure, having a quick catnap, or soaking in the tub. (Not too many things are so urgent that you can't be away from them for a bit, but if you have anxiety of shutting things down completely for certain reasons [i.e., you're a parent, your own parents are elderly, etc.] disable as much as you feel comfortable. Or, if you feel like you're going through electronics withdrawal, start off at 10-minute increments, then work your way up to the full 30.)
•Designate allotted times to check your email each day. When it's not time to skim through your inbox, switch off the email alarms and popups and close your email window.
•Shock and impress your friends by penning a handwritten note rather than sending a message via Facebook, text, or email. Same thing with mom — mail her a card instead.
•Stay off Facebook for one whole day. It's usually the same people posting on their profile wall and cluttering up your newsfeed anyway, right?
•Consider having a news block for the day, whether you get your information from reading or TV. As famous Buddhist monk Thich Nhat Hanh says (and we're paraphrasing here), "If the news is important, you'll hear about it."
•Keeping in touch with loved ones and your pals is definitely important, but instead of scheduling a phone date, book an appointment together at your spa or wellness facility. Take a yoga or Pilates class or relax with a treatment – there's an entire list of SpaFinder's Wellness Week™ partners offering $50 treatments or 50% discounts. (Just don't bring your cell phone with you!)
So take a deep breath, unplug, and take these tips to heart…or forward them to a friend in desperate need of a break from her Blackberry.