4 Superfoods for Him & Her
---
While most fruits and vegetables are universally good for everyone, there are some health issues that women are more prone to than men and vice versa. Knowing that men and women have their differences, we spotlight a few foods that take particular care of a woman's body and a man's body, respectively.
FOR WOMEN: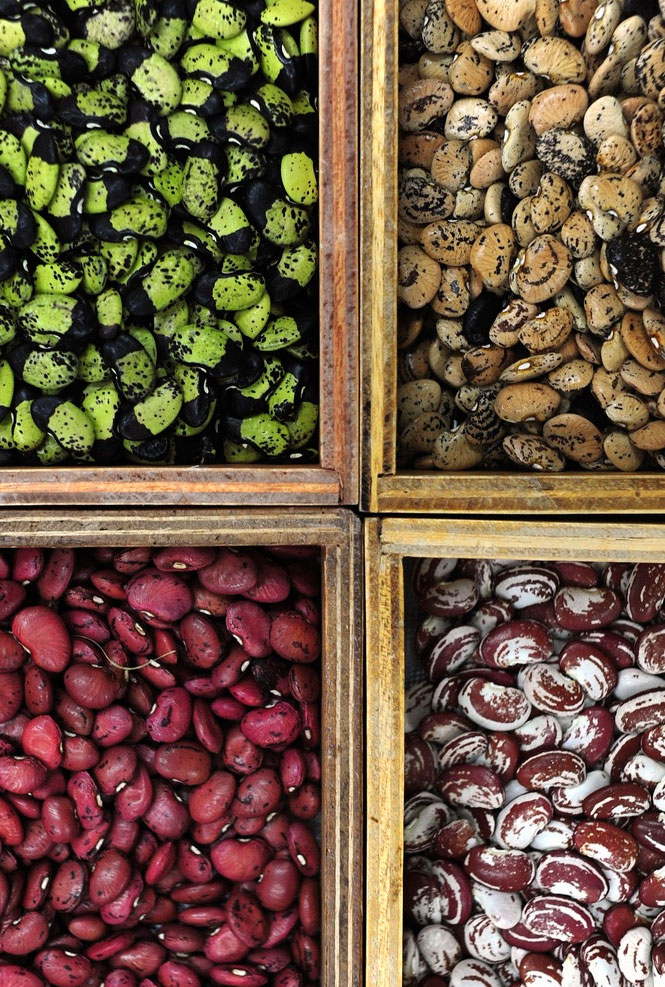 Beans & Lentils to Protect against Breast Cancer
"Natural substances in beans appear to protect our cells from damage that can lead to cancer," Cynthia Sass, MPH, RD, author of S.A.S.S. Yourself Slim, says. "One in particular, called saponins, has been shown to block the reproduction of cancer cells and slow the growth of tumors."
In a Harvard study from the International Journal of Cancer, 90,638 cancer-free women between 26 and 46 years old were monitored for eight years. Women who ate beans or lentils two or more times per week had a 34 percent lower risk of breast cancer than women who ate them one or fewer times per month.
Try these recipes:
Canyon Ranch Hummus
Mii amo Vegetarian Chili
Nob Hill Spa Spring Fava Bean Spread with White Truffle Oil, Shaved Pecorino and Crostini
Apples to Protect against Heart Disease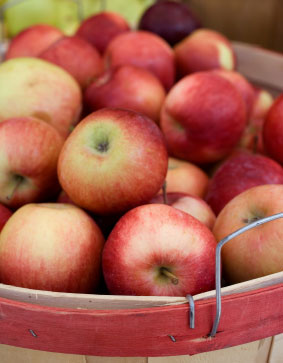 The saying of "An apple a day keeps the doctor away" may actually hold some water, particularly with women.
Scientists conducted a study where 160 women between the ages of 45 and 65 were asked to add a daily dose of dried apples to their diet for a year. Blood samples taken at three, six and 12 months showed results that scientists described as "incredible" — by six months "bad" LDL cholesterol levels plummeted by 23 percent while "good" HDL rose about 4 percent and markers for inflammation dropped. "And the extra 240 calories per day did not lead to weight gain in the women; in fact, they lost on average a little over three pounds," Sass says. "Pretty impressive!"
Try these recipes:
Green Mountain at Fox Run Baked Apples with Fresh Figs and Vermont Maple Syrup
Ste. Anne's Spa Apple Crepes
The Lodge at Woodloch Apple Parsnip Soup
FOR MEN:
Watermelon to Fight Prostate Cancer & Boost Sex Drive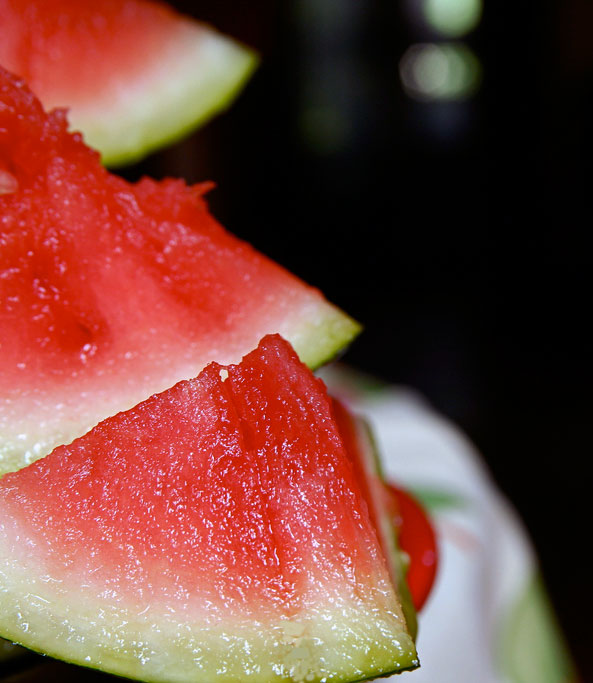 "Watermelon is a great source of lycopene, which has been linked in numerous studies to a reduced risk of prostate cancer," Sass says. "Juicy watermelon also contains a natural substance called citrulline, which gets converted into arginine, an amino acid that boosts nitric oxide, a compound that relaxes blood vessels and increases blood flow, thus acting as a natural form of Viagra."
Citrulline is found in higher concentrations in the rind, so men: Be sure you bite into the white part of the rind at least a little bit to boost your sex drive.
Try our Watermelon & Tomato Salad with Feta & Fresh Basil recipe!
Black Rice to Protect against Heart Disease
Often called forbidden rice, black rice helps to combat heart disease, the number-one leading health threat to men. Recent research from Korea found that black rice packs more potent anti-inflammatory and anti-allergic properties compared to brown.
"Louisiana State University scientists say that just a spoonful of black rice bran, the outer husk that is removed when rice is processed into its white form, contains more health-promoting antioxidants than are found in a spoonful of blueberries, but with more fiber and vitamin E," Sass says. "Vitamin E's powerful effects include guarding the brain from dementia, and protecting arteries from hardening, a known precursor to heart attack and stroke." And while more women develop dementia than men, a new study, with findings published in the Archives of Neurology, has found that men are at higher risk of developing pre-dementia memory loss.
Try this Active Center for Health & Wellness Forbidden Rice recipe.