How to Use Aromatherapy to Aid Digestion, Plus DIY Recipes
---
From calming the mind and relaxing the muscles to uplifting your mood and improving slumber, aromatherapy can be a powerful tool. We talked to Kamalaya Koh Samui Wellness Sanctuary & Holistic Spa in Thailand and Huntington Spa's  Chuan Body + Soul Traditional Chinese Medicine corridor at the Langham Huntington, Pasadena, California, about how aromatherapy can aid in digestion.
Smell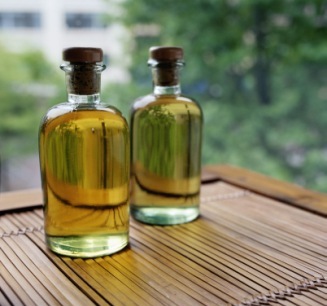 "Our health and vitality depend largely on how effectively we process and assimilate nutrients, and on how thoroughly we eliminate waste," says Karina Stewart, co-founder of Kamalaya Wellness Sanctuary & Holistic Spa and a doctor of Traditional Chinese Medicine. "When we sniff a food-related essential oil, molecules emitting from it travel through the air and enter the nose. Our sensory receptors then signal the brain that food is on the way, and the brain reacts by alerting the digestive juices to be released in preparation for the incoming food."
Because of this, simply sniffing pleasant food aromas such as garlic, onions and bread, as well as aromatherapy oils such as ginger, basil, coriander and black pepper, can kick start this process, increasing and improving the digestive process that follows, Stewart explains.
Touch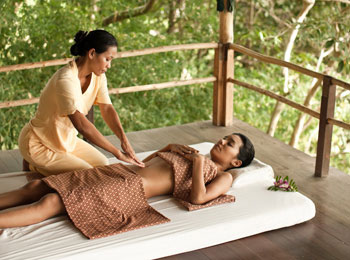 But it's not just the scent that helps digestion; the aromas released from essential oils (natural oils extracted from flowers and plants) can rapidly penetrate the skin and  have therapeutic benefits aiding blood circulation, relaxation, digestion and more, says Monique Michaud, director of Huntington Spa.
At Huntington Spa, Chuan Body + Soul focuses on the five elements of Traditional Chinese Medicine.
"The Chuan Earth blend of massage/essential oils are designed to assist with digestion and can be utilized in our signature massage, to release the digestion discomfort," Michaud continues.
Kamalaya also offers organ-detoxifying stomach massages. "Aromatherapy can be used as an integrated part of any health program for improving digestion, when combined with selected nutritionally advised food and organ-detoxifying stomach massages like Chi Ne Tsang [an abdominal massage system]," Stewart points out. "When combined, the effects of aromatherapy on the olfactory nerves and physical stimulation of the stomach and surrounding organs have a very positive effect on the whole of the digestion process."

DIY Aromatherapy for Digestion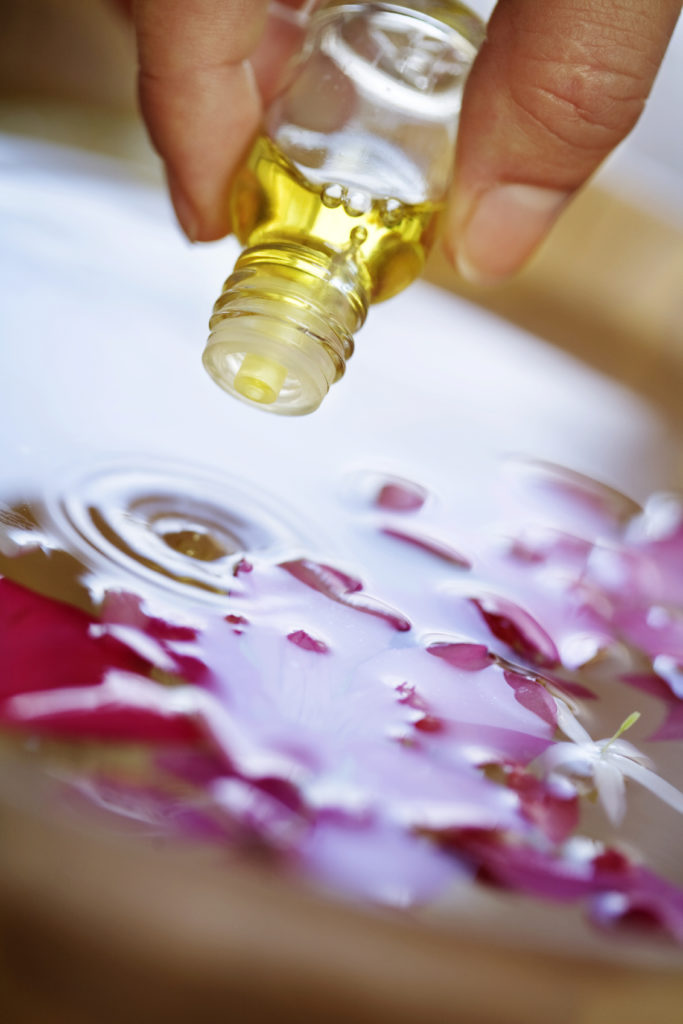 "Aromatherapy is a form of complementary medicine, and anyone who wishes to use this at home for health reasons should do so under the guidance of a qualified aromatherapy practitioner, as there are contraindications for some of these oils, and therefore professional help and advice should always be used," Stewart says.
For those who are in good health and who have checked all contraindications first, the following remedy is very good for assisting digestion.
Digestive Aid Oil from Kamalaya
Ingredients:
2 drops cardamom
2 drops cinnamon
2 drops ginger
2 drops peppermint
1 ounce carrier oil (i.e. vegetable oil)
Combine oils and gently massage the abdomen. For children, use half the number of drops in the recipe.
DIY Mix from Huntington Spa
Ingredients:
30ml essential oil (use one of the following: peppermint, ginger, cardamom, dill or coriander)
30ml vegetable oil
Mix together and gently rub the blend on the abdomen and around the rib cage following meals. The essential oil blend can also be used in an aromatherapy burner, in a warm bath or steam shower.
Here's a full list of oils that have a positive effect on digestion from both Stewart and Michaud:
Kamalaya Koh Samui Wellness Sanctuary & Holistic Spa and Huntington Spa with Chuan Body + Soul at the Langham Huntington, Pasadena, are both participating in Wellness Week 2012! Wellness Week, March 19-25, is your chance to look and feel your best with exclusive spa treatments, private training and more, all at $50 prices or 50% discounts. Learn more on Wellness Week 2012.