Do-It-Yourself At-Home Detox
Published: Wednesday, August 17th 2011
in Nutrition
---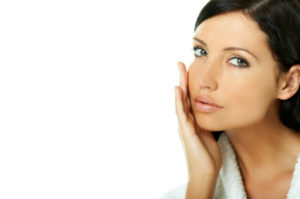 Though it's not the start of a new year, the approach of September brings about its own promise of renewal and resolution, with the start of another school year in full swing and the summer season winding down and fall beginning. What better time for a healthful detox? It helps you eliminate toxins to speed up metabolism, improves immune functions, promotes the jumpstarting of healthier eating and more.
Our friends at Mirbeau Inn & Spa make it easy, with advice to create your own at-home spa cleanse. (If you can't get to the spa, this is the next best thing!)
Enjoy these tips from Spa Director Matt Dower:
Start your morning with a tall glass of water with the juice of ½ of a lemon. Lemon helps re-hydrate the system and promotes digestion, which will help the flow of waste out of your body.
Decrease your sugar intake, including honey, molasses and artificial sweeteners. If you eat more sugar, you ask your body for more insulin, straining your pancreas and wearing yourself out. In the long term, this kind of habit can cause you to become chronically fatigued, diabetic, develop cancer, and pack on excess weight.
Eat more rice products and less wheat and processed grain. Eat more garbanzo and mung beans. Certain foods contain nutrition that enhances the liver's ability to clear toxins from the body.
Eat as much fresh organic fruits and vegetables as possible, especially leafy greens, carrots, beets, broccoli, cucumbers, garlic, onions, artichokes and peppers. Certain foods contain nutrition that enhances the liver's ability to clear toxins from the body.
Use unheated flax seed oil instead of other cooking oils.
Eat vitamin C-rich foods to help detoxify your liver and strengthen the immune system against toxic exposure.
Make sure you have adequate amounts of vitamins D, E and K in your diet. Many people are deficient in these vitamins that play a key role in antioxidant function.
Sweat. Sweating is a natural way for the body to get rid of toxins. Whether through aerobic exercise, heated yoga, a sauna or otherwise, sweat daily.
Make sure you drink plenty of filtered water during and after your workout to replace the water loss.
Eat more foods with amino acids such as grass-fed meat, wild fish, cage-free eggs, milk and legumes. Amino acids have a special ability to attach themselves to toxins and drag them out of the body.
Meditate. Creating a quiet, calm and focused mind helps eliminate toxins that build up in the mind.
Exercise. Regular exercise encourages circulation in the blood and lymph system, enhances digestion, reduces tension, lubricates the joints, and strengthens the body. People who exercise regularly have far fewer total toxins in their systems.