Kate Somerville Explains Healthy Skin from Within
Published: Monday, March 14th 2011
in Beauty
---
This Wellness Week™ SpaFinder has dedicated itself to bringing you the most interesting and educational information about health, wellness, fitness, and spa.  That includes getting the skinny from some of the wellness industry's top professionals!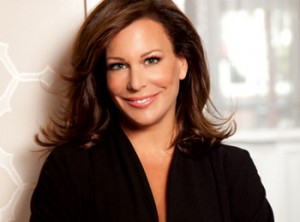 We asked skincare expert Kate Somerville to share some of her top wellness tips with us, and we loved her advice about maintaining great, healthy skin from the inside out.  Check out Kate's tips about eating for your skin:
Q: Healthy looking skin is a reflection of good health, is there anything specific that you recommend for having good skin from the inside out?
A:  Feeding our skin from within is not that complicated.  We just have to commit to taking better care of our bodies and respecting all the work they do for us.  The overall goal is to eat a wide variety of fresh, healthy foods, in order to obtain the breadth and depth of nutrients we need.  Here are my top 15 favorites when it comes to cooking for your complexion:
i.    Almonds – excellent source of vitamin E and magnesium
ii.    Avocados – contains nearly 20 vitamins, minerals, and phytonutrients
iii.    Black beans – all beans are packed with antioxidants, but studies have found that the darker the bean, the more it contains.
iv.    Blueberries – studies have shown that compared with 20 other fruits, wild blueberries have the highest level of antioxidants per serving.  They also fight inflammation at the cellular level, which is a significant factor in degenerative aging
v.    Flaxseed – provides an excellent source of both soluble and insoluble fiber
vi.    Green tea – it has anti-inflammatory and anti-carcinogenic properties
vii.    Melons – antioxidant dream
viii.    Olive oil – high in monounsaturated fat and is a good source of antioxidant polyphenols
ix.    Pomegranate – packed with potent antioxidant properties
x.    Wild salmon – extremely rich in omega-3 fatty acids
xi.    Spinach – tremendous source of vitamins, minerals, and omega-3s
xii.    Tomatoes – rich in potent antioxidants, and can also reduce the risk of skin cancer
xiii.    Whole grains – have been widely studied for their health benefits
xiv.    Yams and sweet potatoes – packed with vitamin A
xv.    Yogurt – has probiotics that help add healthy bacteria to the intestines