Thailand Vegetarian Festival: Tips for Traveling Veggie Through Southeast Asia
Published: Thursday, October 1st 2015
in Nutrition
---
Are you a vegetarian thinking of traveling in Southeast Asia? Vegetarians and vegans often say that traveling around Thailand can be a challenge when it comes to finding meat-free dishes in Thai and Southeast Asian cuisine – unless it's October, when you'll see yellow flags with red Thai and Chinese lettering fluttering in markets, food stalls, food courts, and any place where food is sold. What do those yellow flags mean? They advertise veggie and mock meat cuisine during the Vegetarian Festival, an annual 9-day festival held in the 9th month of the lunar calendar.
This year the Thailand Vegetarian Festival takes place from October 12 – 21, 2015. This festival is like a period of Lent, when people abstain from meat and alcohol to cleanse the body, mind, and spirit which brings more health and harmony for the whole community. With its origins in Chinese culture, many ethnic Thai-Chinese people observe this practice, and you'll find the biggest festival celebrations and parades in local Chinatowns and parts of Thailand with big Chinese communities, like Bangkok, Phuket, and southern Thailand.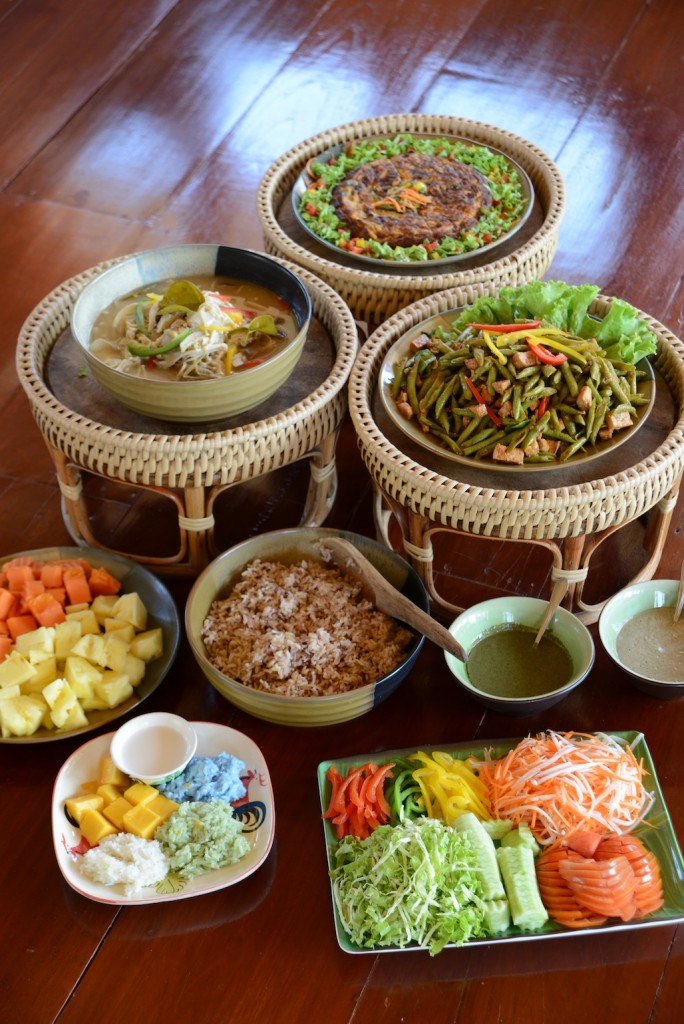 The Vegetarian Festival is a fun time of year when both vegetarians and non-vegetarians can enjoy all sorts of Asian dishes made of mock meat that aren't so easily found the rest of the year.
"If you're looking for vegetarian restaurants, it depends which area of Thailand you are in," says Tania Ho, founder and director of Museflower Retreat & Spa, Chiang Rai's first all-inclusive vegetarian holistic retreat. "For example, in areas where they have more expat residents like Bangkok and Chiang Mai, there are more vegetarian restaurants, plus more veggie-conscious eateries that offer vegetarian menu options. I can see this trend in bigger cities, but in Chiang Rai the choice is still very limited."
At local vegetarian Thai restaurants, you can look for the yellow flag with a red Chinese character that means "jae." When dining in a Thai restaurant, you can ask for vegetarian food by requesting jae, which means no eggs, no dairy, no garlic/onion, or "mangsavirat" which means lacto/ovo vegetarian (with eggs and dairy products).
Vegetarians also have to be careful of some sauces that are used in cooking some Thai dishes, for example fish sauce and oyster sauce might be used in some stir-fry vegetable dishes. It's best to inform the restaurant if you are vegetarian ("jae" or "mangsavirat") so they can prepare accordingly. Even the popular Som Tam (green papaya salad) contains fish sauce and little dried shrimps. Vegans should be careful that some Thai vegetable dips might contain shrimp paste or fish paste.
What can vegetarians order in local Thai restaurants? Some of the easiest Thai dishes for vegetarians to eat, recommends Tania, are vegetarian fried rice (kao pad jae), vegetarian pad Thai (pad Thai jae) which they will substitute with tofu, fruit salad (tum polamai), mushroom soup (tom yum hed), spicy mushroom salad (laarb hed), and stir-fried vegetables (pad pak). Tania also advises that it's best to inform the restaurant your dietary preferences, so they can prepare accordingly, since you don't know what kind of sauces the chef may use in cooking.
Tania, chose to make Museflower Retreat & Spa a vegetarian establishment after experiencing a vegetarian retreat which opened her eyes to the benefits of this type of cuisine. "For me, having vegetarian food is a very much an educational experience. I'm a meat-eater myself, and before experiencing a vegetarian retreat, I held many misconceptions about vegetarian food. For example, I thought vegetarian food must be bland, boring, and not filling. However, I found that vegetarian food can be delicious, healthy, and filling at the same time. I learned that eating vegetarian food is indeed a very fun experience. It's always a delightful surprise to see how creative the chef can be. Aside from this, vegetarian food is also perfect for any type of healing retreats as our bodies will feel lighter since it doesn't have to work so hard to digest meat."
Museflower's room rates include three lacto-ovo vegetarian meals per day, because a buffet allows people to eat more of what they like. It also helps to break the misconception of vegetarian food not being filling, as people can eat as much as they want until they are full, says Tania.
"We offer mainly Thai and Asian type of vegetarian home-cooked food; occasionally we will serve a couple dishes in Western vegetarian style.  We always have an Asian soup with every meal, including breakfast, since I'm Chinese and in Chinese culture we believe hot soup is healthy and nourishing.
Here's a quick and delicious vegetarian soup recipe from the Museflower kitchen that's easy to make at home:
Tofu and white carrot (or turnip) soup
Soft tofu 500g
White carrot (turnip) 350g
Coriander 50g (optional)
Salt 1 teaspoon
Peel the white carrot (turnip)
Slice the tofu and white carrot into thin slices
Soak the tofu in a bowl of salt water for 20 minutes
Mince the coriander
Boil a bowl of water (about 500mL) and put in the tofu and white carrot and boil for 10 minutes
Season with salt and add coriander at the end.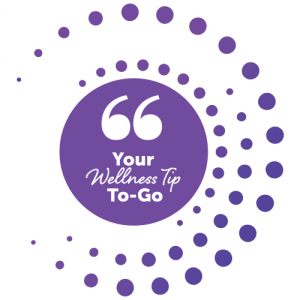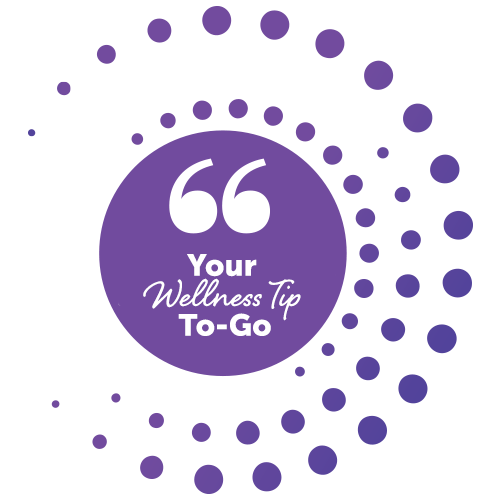 Your Wellness Tip To-Go:
For more information on the fantastic programs available at Museflower Retreat & Spa, visit spafinder.com