2-Factor Email Authentication To Secure Settings
---
Keeping your information secure is a top priority for us at Spafinder. That's why our passwords are so strong, and our signup process is so rigorous. It assures our customers and merchants alike that the Spafinder Gift Card is the right choice for gifting friends and family.
When we designed the new Spafinder Dashboard, we segregated private information into our "Settings" section. You'll recall that the "Settings" section is only available to Managers.
Anyone in your company who is designated as "Staff" cannot access this section or its information.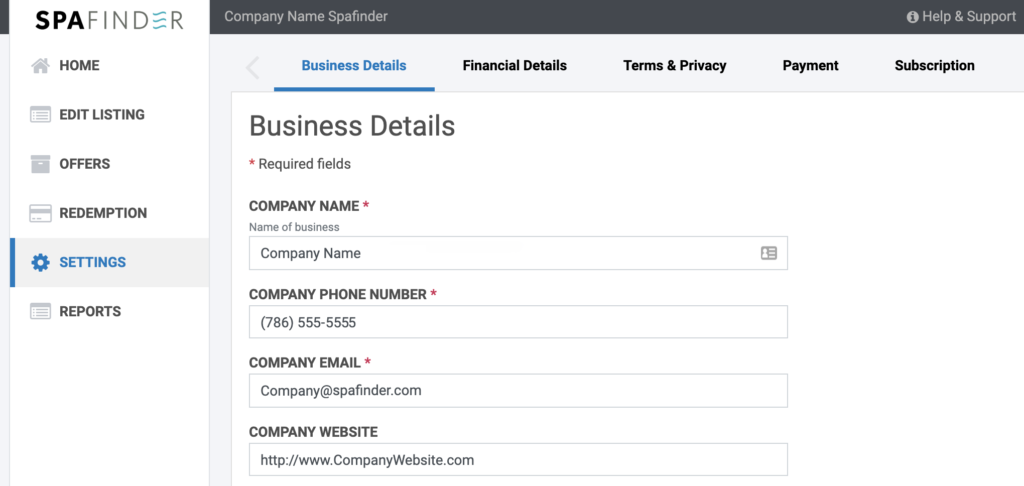 As an additional layer of security to assure your sensitive information remains secure, we're now adding 2-Factor Email Authentication.
How It Works
With the addition of this new feature, when you select the "Settings" tab in the site navigation, you will be prompted to "Send a Security Code".
Once you click the button, a Security Code will be sent to your Login Email Address, which is the address you use to log into the Spafinder Dashboard.
After you click "Send a Security Code," go to your inbox and look for an email from Spafinder. Copy the code from the email. Then, enter it into the security code field and click the button.
Once entered, you will have access to your private information. Simple and secure.
We hope you appreciate this added level of security, and we thank you again for using the Spafinder Network.