Mane Mission: Hair Nutrition
Published: Wednesday, August 15th 2012
in Beauty
---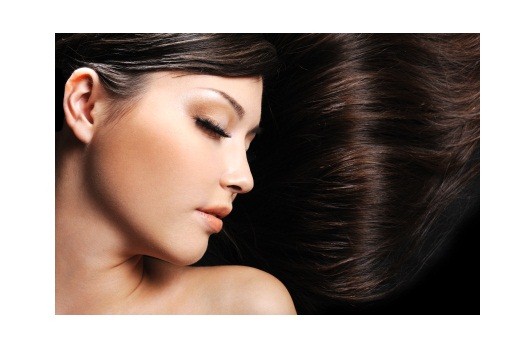 Between the extra hours in the sun and the excessive heat styling to combat frizz, summer can wreak some major havoc on our hair. Get yours in tip-top condition for fall with some of our favorite products for putting some life back in your locks.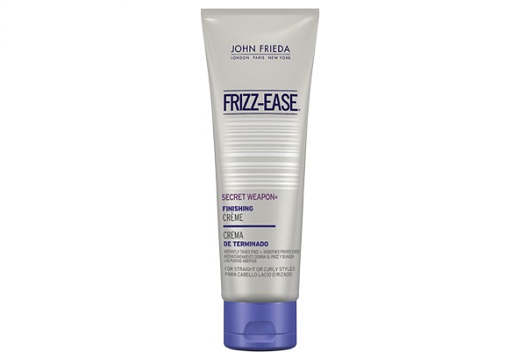 Fight the Frizz
What it is: John Frieda Frizz-Ease Secret Weapon Flawless Finishing Crème is a must in every frizzy hair girl's product stash. The crème is applied to dried hair and nearly instantly turns poufy coifs into smooth and shiny strands by replacing the natural oils lost in styling.
Why we love it: Want to know a secret? I've been using this product since high school, so when I had the chance to review the formula, I naturally jumped at it! Sure enough, the brand's made it even better. For my fellow curly girls who like to rock their locks in straight styles, I recommend you run out and grab this product pronto. It even contains a UV filter to protect from sun damage. The results are even better when used along with the rest of the John Frieda Frizz-Ease line.
Get it now: 4 oz., $5.99 drugstore.com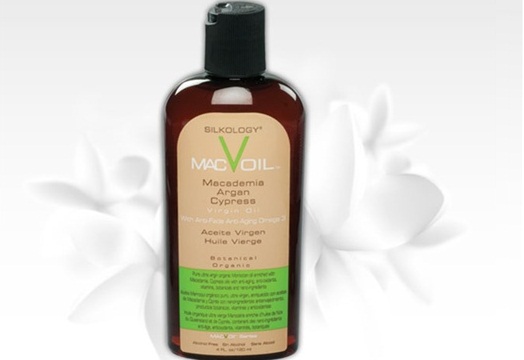 Fix What's Been Fried & Frazzled
What it is: MACVOIL™ Macadamia Conditioner is an ultra-light treatment that's good for all hair types but especially for damaged strands. The virgin oil was produced with a cold extraction using zero solvents, plus Micro Emulsion Technology the oil is easily able to penetrate the hair shaft – allowing it to dry faster, have better detangling properties and superior conditioning, color enhancement and color preservation.
Why we love it: Two drops of this oil on my fried and frazzled ends is enough to moisturize, detangle and smooth out my hair. A little bit goes a long way, and the bottle will last you for quite some time. Also, who doesn't love a product that can multitask? Any extra oil you have on your hands can be rubbed into the cuticles and your skin for added moisture!
Get it now: 4 fl. oz., $35 shsalons.com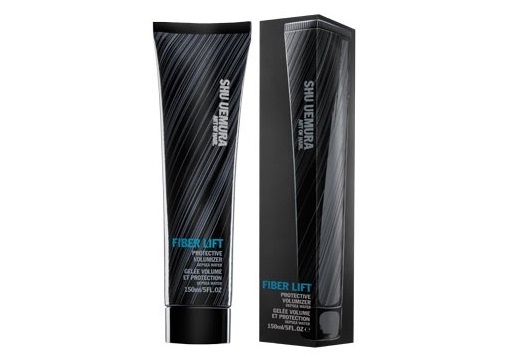 Liven Up Limp & Lifeless
What it is: Shu Uemura Art of Hair Fiber Lift Protective Volumizer is my favorite blow-dry companion. Not only does it leave hair smelling amazing, super soft and shiny, but it adds the type of volume that every fine-haired girl envies. Best of all, it protects your hair from the aggressive heat of a blowout.
Why we love it: As a Jersey Girl, born and bred thank you very much, I have lived by this mantra: The higher the hair, the closer to heaven. Fiber Lift is the best smelling, non-sticky volumizer I have ever used. It keeps a fresh blowout looking fresh through the next day – and did I mention the smell?

Get it now: 5 oz., $38 shuuemuraartofhair-usa.com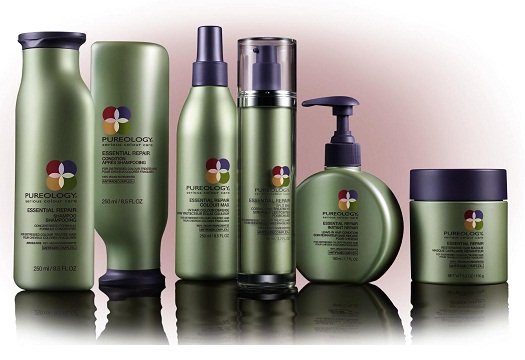 Hydrate Hair That's Dried Out
What it is: Pureology Essential Repair is the perfect hair care line for post-summer damage control. Containing the brand's exclusive AntiFadeComplex®, this 100-percent vegan formula fortifies strands against damage while it protects color vibrancy.
Why we love it: The Essential Repair Restorative Hair Masque nourishes hair from the inside out, renews moisture and strengthens and helps rebuild hair. The masque contains natural ingredients, including biotin, to reconstruct the strands and support weakened areas. After just one use, hair is smooth, soft and silky.
Get it now: 5.2 oz., $50 look for a location near you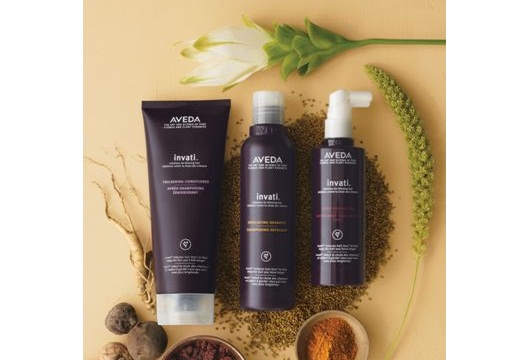 Thicken Up Thin Hair
What it is: Invati is Sanskrit for invigorate, so it's no wonder Aveda named its newest hair care collection just that. The Invati collection reduces hair loss by 33 percent using Densiplex™, a complex of Ayurvedic herbs, including turmeric and ginseng, to energize and rehabilitate the scalp and follicles.
Why we love it: The Scalp Revitalizer is by far my favorite in the line! The blend of Vitamin E ingredients helps to accelerate microcirculation when applied with therapeutic massage into the scalp twice daily. After a few short weeks, you will notice a difference in the strength of your hair and count fewer strands in the drain at the end of each shower.
Get it now: 5 fl. oz., $60 aveda.com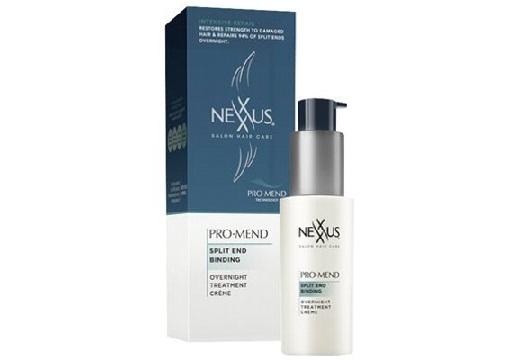 Seal Split Ends
What it is: Hate cutting your hair but can't stand the look of split ends? You must try Nexxus ProMend Split End Binding Overnight Treatment Crème. This overnight treatment seals split ends while you sleep, making hair look healthy and fresh between visits to the salon.
Why we love it: If the idea of snipping off new growth is enough to make you scream (okay, enough to make me scream) then this crème is bound to be your new BFF. While it doesn't actually repair split ends (afraid nothing but a trip to your local salon can do that), it does seal them temporarily to give a more healthy look to your ends.
Get it now: 1.9 oz., $14.99 ulta.com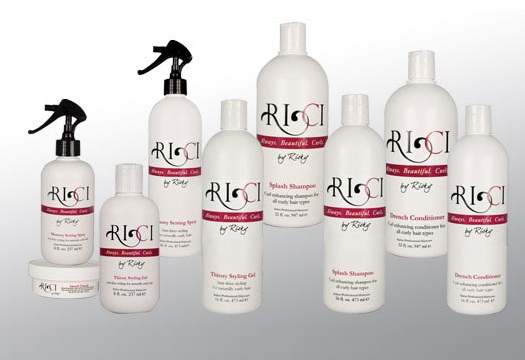 Control Crazy Curls
What it is: RiCi Splash Shampoo & Drench Conditioner are the perfect product pairing for all curly-hair girls. As anyone with coily, wurly, and swirly strands will tell you – regular products are just never enough. These products keep moisture locked in to create nourished and manageable curls all the way to the ends.
Why we love it: I love this brand because prior to trying it I would do everything in my power to make my curls straight – but with RiCi's sulfate-free line, I end up losing the dry frizzies I usually get when I just let my hair do its own thing and end up with shiny, controllable waves that get tons of compliments.
Get it now: Shampoo – 16oz, $20 Conditioner – 16oz, $25 find a RiCi Salon in your area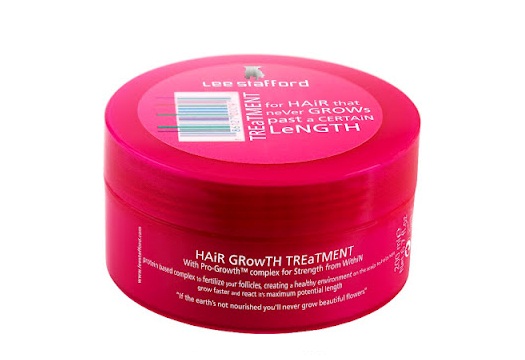 Get a Growth Spurt
What it is: Lee Stafford Treatment For Hair That Never Grows Past a Certain Length – yes it's a mouthful – but it's also a must-have for anyone looking to strengthen his/her scalp and grow longer hair. Using its Pro-Growth™ complex, the five-minute treatment "fertilizes follicles" and helps to promote a healthy environment for hair to reach its maximum potential.
Why we love it: Simply put, for me, this treatment just works. I looked everywhere for a hair growth miracle and found it at the Duane Reade across the street from our SpaFinder® Wellness offices in the form of this tub of goop. You just massage one scoop of goop into the hair post shampoo and pre-condition every time you wash your hair (and then just one time each week once you see a difference). After the first tub you will be thanking us!
Get it now: 6.7 fl. oz., ulta.com (and the Duane Reade across the street!)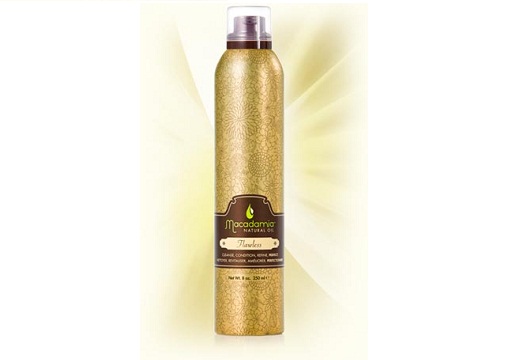 Battle Build-up
What it is: Shampoo + Conditioner all-in-one might as well be a sin to high-maintenance girls (like myself), but Flawless by Macadamia Natural Oil makes it all okay to multitask. At first, the product seems strange – you use two pumps, massage and add water when needed, leave on for 5 minutes and then rinse out. There is no lather so initially you'll feel less-than-clean, but after you rinse out the product, you'll be hooked!
Why we love it: Flawless, with zero sulfates or surfactants, cleanses the scalp gently and thoroughly. It contains the brand's signature blend of macadamia and argan oils, as well as chamomile extract and panthenol – a Vitamin B-packed peptide that strengthens hair from the roots to the ends and leaves you with amazing volume, softness and shine. Because of the unique technology that reduces the size of the water molecule, using Flawless dramatically speeds up drying time – making this all-in-one the perfect product for guys and girls on the go.
Get it now: 8 oz., $33 professional salons worldwide and macadamiahair.com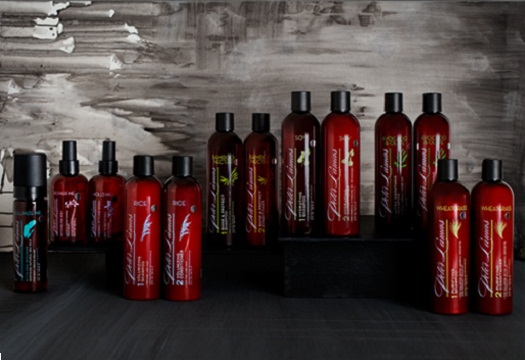 Amp Up Shine
What it is: Peter Lamas Bamboo Nectar Shine Enhancing Shampoo + Conditioner combines nature and science into amazing professional quality hair care you can use at home. The vitamin-rich shampoo and conditioner combination contains certified organic botanicals, vitamins and amino acids, along with bamboo extract, which mends dry, damaged hair.
Why we love it: It does exactly what the bottle says it will, all while packing a Vitamin B punch for strong hair to protect against future damage. The 100 percent vegan formula uses bamboo silica and nectar and palm fruit extracts to coat each strand to give it gorgeous shiny gloss.
Get it now: 12 oz. $18 each Peter Lamas products are sold in select retail stores, including Fred Segal, Planet Blue, Pharmaca, Whole Foods, Duane Reade and on the company's corporate website www.peterlamas.com