5 Firming Products That Really Work
Published: Thursday, January 3rd 2013
in Beauty
Now that we told you the truth about firming products, we want to share five with you that actually do what they claim. Read on for our top firming creams and serums for a tighter tush, toned thighs and a tauter tummy.
Wei East Chestnut™ Body Firming Cream
In China's Shen Nong region, women have used the power of chestnuts to firm and lift skin—and this formula is based on that age-old secret. Along with the innermost lining of the Chinese chestnut and water (Dr. Baxt's key ingredient for a successful firming product), this cream uses regional wild honey and herbs to restore elasticity and help re-contour the skin.
Our take: A great smell and a great price. While it doesn't take the place of a good workout, it makes a big difference in the look of saggy skin. After two weeks, I saw a much nicer texture and a much more firm feel to my skin.
Using protein-rich pumpkin, flavonoid-rich black crowberry juice and rutin salt, this cream not only tones and tightens, but also reduces the appearance of and prevents stretch marks. Apply morning and evening to any area that needs a little toning; this cream will even firm the décolleté.
Our take: Thanks to an out-of-the-blue growth spurt in high school, my upper thighs have since been plagued with what I've liked to refer to as "my zebra stripes," otherwise known as stretch marks. Thanks to AM and PM use of this cream for the last week, I've seen a marked (haha) reduction in my marks, and my thighs are looking much more toned than they should, given my inability to run longer than 10 minutes.
Sothys Firming Body Cream; from lovelyskin.com; $64
Thanks to 100-percent pure plant extracts, including broom, geranium and marjoram, this energizing body oil helps to rid your body of toxins in order to smooth, shape and firm the skin. Hazelnut oil will seal in hydration for a more supple-looking appearance and feel.
Our take: My pre-honeymoon secret weapon, no lie. I would apply a small bit of the oil onto my pre-showered skin, massage in and then wash away. The aroma is amazing, as it is with all Clarins products, and after using it for a solid month, I was ready for an itsy bitsy bikini.
Clarins "Anti Eau" Body Treatment Oil; from shop.nordstrom.com; $54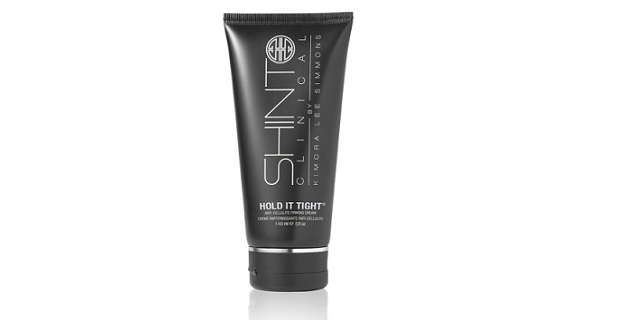 Using her Asian grandmother's secret regimen for luminous skin, Kimora Lee Simmons, model, fashion designer and entrepreneur, partnered with a leading Swiss chemist to formulate Shinto Clinical, a clinically proven line of skincare. Hold it Tight is the brand's answer to cellulite. The cream decreases appearance of cellulite up to 90 percent in eight weeks.
Our take: Definitely a top contender for our favorite firming lotion. I use this after a hot shower and can feel results almost immediately. It's not for use if you're pregnant, so proceed with caution. While some are adverse to the smell (namely, my husband) I happen to really enjoy it.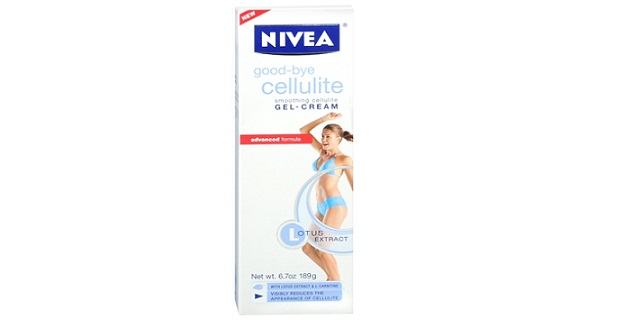 Nivea research developed an advanced formula that combines two known natural, cellulite-blasting ingredients— lotus extract and L-Carnitine—and packs a big punch when it comes to fighting the bumps. When applied regularly to the thighs, tush and tummy, the gel-like cream will visibly smooth and tone the skin.
Our take: With a price point like this, there's no excuse not to try Nivea's formula. The gel-cream cools on contact and results are pretty dramatic after two to four weeks of regular use. I've reached for this drugstore product more times than I can count because I love it so much.
Nivea Good-Bye Cellulite Smoothing Gel-Cream Advanced Formula; from walgreens.com; $8.49
You might also like:
Most recent from Beauty