4 Spa-Inspired Holiday Cocktails
Published: Wednesday, November 23rd 2016
in Recipes
---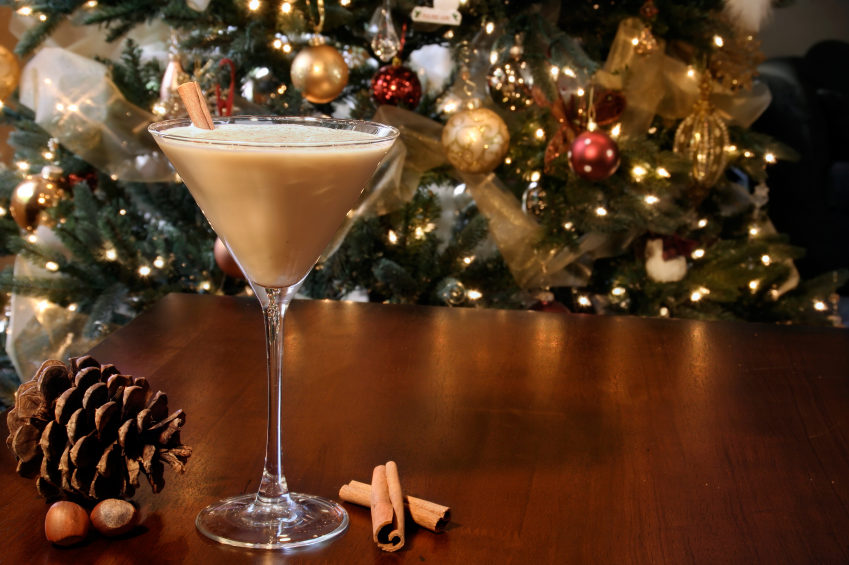 Gone are the days when spas didn't serve alcohol and only offered Spartan food; now it's about quality, moderation – and taste. These festive beverages are great to make for a nice night in, or for a holiday gathering with friends. From the refreshing flavors of pomegranate and basil to the warming effect of cider beverages—and let's not forget the delightful textures of those frothy and creamy libations. No worries, we'll be giving you plenty of detox tips and recipes in the New Year! Plus, it's always important to indulge just a little, even when you're dieting.
Miraval's Mindful Martini 
Ingredients (Makes 2 cocktails):
3 oz. premium vodka
2 oz. triple sec
1 oz. pomegranate juice
½ oz. acai juice
2 fresh blackberries, for garnish
Combine the ingredients in a cocktail shaker filled with ice and shake vigorously. Strain into two tall martini glasses, garnish with a blackberry and serve immediately. Read more about Miraval.
Cranberry–Walnut Martini from Sanctuary Camelback Mountain Resort and Spa, Paradise Valley, AZ
Ingredients (Makes 1 drink—plus, it's vegan!):
2 ½ oz vodka, preferably Ketel One
2 oz walnut liqueur, preferably Nocello
3 fresh cranberries
1 spring rosemary
1 walnut, toasted
Combine the vodka and walnut liqueur in a cocktail shaker with ice.
Shake well and strain into a chilled martini glass.
Thread the cranberries onto the rosemary sprig and place in the glass. Garnish with the walnut.
Low-calorie, low-fat, vegan eggnog: Spafinder editorial team
It's undeniable that the star of the holiday cocktail scene is eggnog – however many recipes pack a whooping 400 (or more!) a glass and for anyone lactose intolerant it's a major no-no. Try our recipe for a vegan variety – a veggnog if you will – to really cut the fat and the calories! Add a shot of your favorite liquor for a holiday treat!
Ingredients (Makes 1 drink):
1 cup pecans
4 cups coconut water
1 cup dates
1 teaspoon cinnamon
1 teaspoon nutmeg
2 teaspoons vanilla extract
Blend well and enjoy!
Kohler Waters Spa Red Rox 
Ingredients (Makes 1 cocktail):
1 large basil leaf, gently muddled
1½ oz. Hangar One Buddah's Hand Citron Vodka
¼ oz. Aperol
1½ oz. fresh pomegranate juice
½ oz. lemongrass syrup
1 oz. soda
Shake all ingredients except for the soda in a cocktail shaker and strain over ice. Top it off with 1 oz. soda, and garnish with a small basil leaf with pomegranate seeds
Most recent from Recipes