Currently Craving: 4 Deliciously DIY Ice Cream Recipes
Published: Sunday, July 19th 2015
in Recipes
---
There is nothing quite like a refreshingly sweet ice cream to cool you down in the hot summer months. We've rounded up some of our favorite DIY ice cream recipes from over the years so you can create this sweet treat at home!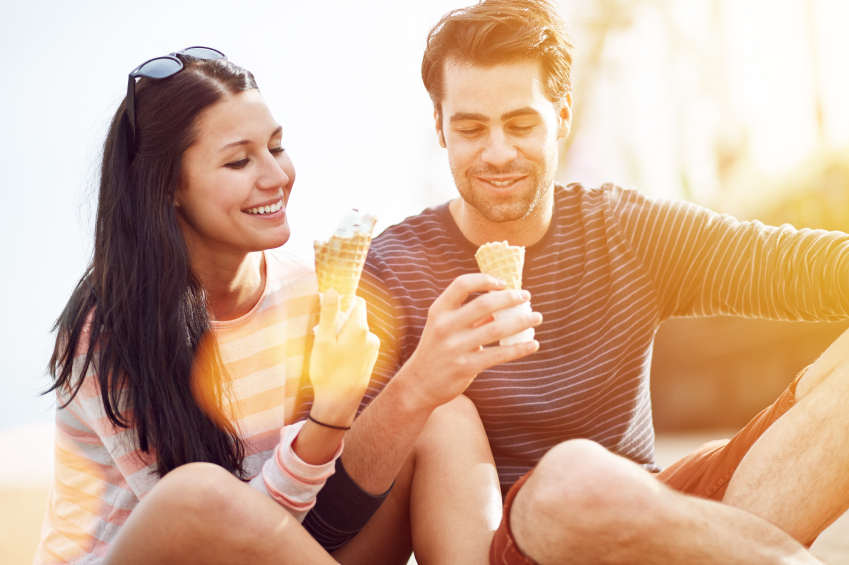 From Our Kitchen: Almond-Blueberry Dairy-Free Ice Cream
This recipe for Almond-Blueberry Dairy-Free ice cream came to me after reading that all you needed to make ice cream without an actual ice cream maker was some ice and a couple plastic bags. I had to see for myself! So I combined what I thought would make for a great dairy-free flavor, threw in a little (read: A LOT) of elbow grease and sure enough I had a delicious icy treat!
Hilton Head Health's Skinny Cinnamon Ice Cream
Hilton Head Health creates a cinnamon show-stopper with this low-fat recipe. Using just fat-free half and half, fat-free sweetened condensed milk, vanilla extract, and ground cinnamon, this cool guilt-free recipe only contains just 110 calories.
Miraval's Walnut Ice Cream
Our friends at Miraval created this walnut ice cream to pair with their Warm Pear Gingerbread during the holiday season. But really who can wait until then? This particular recipe requires the use of an ice cream maker and includes yogurt for a thicker consistency.
Vegan "Nice Cream" Sundae
Leave the xanthum gum, carrageenan, or other additives behind and enjoy this healthy take on a classic sundae. It uses bananas, pecans, cacao, and more delicious, healthy ingredients!
Most recent from Recipes