Have Yourself a Merry Vegan Christmas
---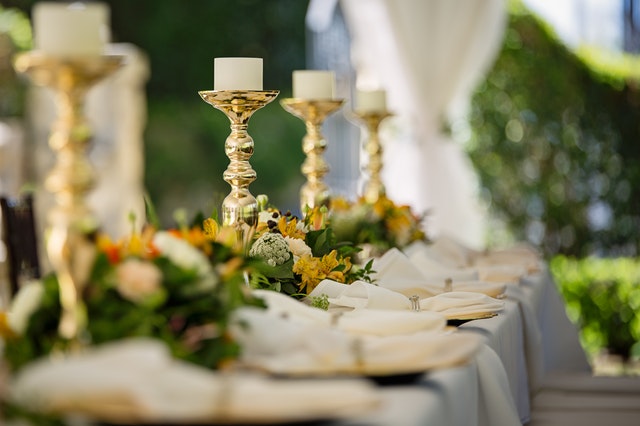 If you're thinking about serving a vegan menu for Christmas, it's never too early to start planning. And thanks to recipes from celebrity spa chefs like Sanctuary Camelback Resort & Spa's Beau MacMillan, you can wow your friends and family with delicious, healthy, fresh ingredients and enough choices to satisfy your most persnickety guests.
Dazzle Them with Scrumptious Options
We think there is nothing sadder than a holiday menu consisting of a tofu turkey and a few bland vegan side dishes. Instead of preparing faux Christmas dinner entrees, we say dazzle them with delicious options.  Why serve three vegan side dishes, when you could serve 10? Your imagination is your only limitation–and when your guests see your smorgasbord of colorful, flavorful dishes, there will be plenty of wows. This Christmas show your vegan newbies that eating vegetable-forward is a celebration of tastes.
Set a Stunning Table
A gorgeous table setting shows your guests you care–and it definitely says, "This is a very special occasion!" No one will miss the turkey or beef, if you serve your vegan feast on your best china and silver and pour cocktails and wine in shimmering glassware. And if you don't have enough dishes, raid your grandma's closet or mix and match your favorites.
When you are planning your table theme, begin with the linens. Real tablecloths or runners are classy and they set the stage for all the deliciousness that lies ahead. Next, think about how to decorate your table with flowers or whatever delights you. An arrangement of fresh veggies and fruits or a garland of herbs and evergreens is a creative choice and it will accentuate your meal. Finally, Michelle Higgins at the New York Times[1] recommends keeping it personal by using beautifully written place cards for each guest.
Don't have a formal table or a dining room? Use a series of small tables (decorated, of course) or serve from a buffet. Just don't forget the candles–we think you can never have too many!
And Now the Recipes!

Sanctuary's Executive Chef and Food Network celebrity Beau MacMillan is passionate about using fresh, local, organic ingredients. He also believes food should be appreciated for its simplicity and natural perfection. His philosophy is the core of a vegan diet, which celebrates the goodness of our earth.  MacMillan's Thai Sesame Roasted Eggplant, as shown on the Food Network, is fast and easy and makes a surprising addition to a vegan holiday meal.
The Lodge at Woodloch's Autumn Kale Salad is a delicious mix of beets, figs and pistachios combined with kale to create a hearty salad bursting with flavors. The original recipe calls for ricotta cheese but it's easy to go vegan by substituting a tasty nut cheese.
Just like candles, we think you can never have too many deserts. After wowing your guests with a zillion Christmas dinner choices, now it's time to roll out treats. It's easy to find recipes like a vegan pumpkin mousse, brownies or yummy treats made from seasonal fruits. They will satisfy a sweet tooth and prove–once again–vegan is delicious.
Spafinder Gift Cards are perfect host or hostess gift.
[1] New York Times, "Setting a Fresh Table," Michelle Higgins, October 2018
Most recent from Recipes