Get Your Green On: Healthy St. Patrick's Day Recipes
Published: Saturday, March 12th 2016
in Recipes
---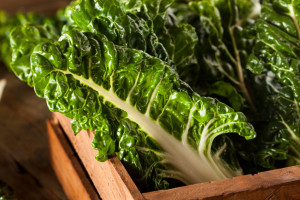 Shamrock shakes and green beer are amazing treats to celebrate St. Patrick's Day, but they're not exactly great for the waistline. We encourage you to celebrate this holiday the healthy way—read on for flavorful, nutritious ideas that are, of course, green-centric. Enjoy these healthy St. Patrick's Day recipes.
Berry Spinach Smoothie from Shane Diet Weight-Loss & Fitness Resorts
Concocted with bananas, blueberries, strawberries, and spinach (for that dash of green!), this drink is only 115 calories. Get the recipe here.
Spicy Collard Greens from Dr. Will Clower
Dr. Will Clower encourages us to go green with the often-overlooked collard greens, a superfood packed with vitamin A, vitamin C, and calcium. Jalapeno pepper adds a spicy kick to this healthy recipe. Here's the dish.
Homemade Frozen Mint Lemonade from Miraval Resort & Spa
This frozen drink is easy to make and uses ingredients like mint, which is not only known for its refreshing flavor but for its healthy benefits like soothing stomach aches and easing digestion. Keep reading for the recipe.
Edamame Guacamole from Miraval Resort & Spa
Put a twist on your traditional guacamole with one that centers around edamame, broccoli florets, and avocado. Read on.
And one more!
Lasagna Baked Penne with Kale and Mozzarella from HelloFresh
8 oz ground beef
6 oz spinach penne
1 onion
2 cloves garlic
4 oz kale
1 teaspoon dried oregano
1⁄4 cup panko
4 oz mozzarella, shredded
1 teaspoon chili flakes
1 box diced tomatoes
2 teaspoons olive oil
Preheat oven to 400 degrees. Bring a large pot of water with a large pinch of salt to a boil. Halve, peel, and finely chop the onion. Mince or grate the garlic. Remove and discard the kale ribs and stems, then roughly chop the leaves.
Add the pasta to the boiling water and cook 9-­11 minutes, until al dente. Drain.
Meanwhile, heat a drizzle of oil in a large pan over medium heat. Add the onion to the pan and cook, tossing, for 4­5 minutes, until softened. Add the beef, garlic, oregano, and as many chili flakes as you like to the pan. Cook, breaking up the meat into pieces, until browned and no longer pink. Season with salt and pepper.
In a large bowl, toss together the drained pasta, beef mixture, diced tomatoes, kale, and half the mozzarella. Season with salt and pepper.
Transfer to a lightly oiled baking dish (9"x13" recommended) and sprinkle with the remaining mozzarella and panko breadcrumbs. Place in the oven for 12­-15 minutes, or until browned and bubbling. Enjoy!
Most recent from Recipes