Healthy(ish) Holiday Side Dishes You'll Love
---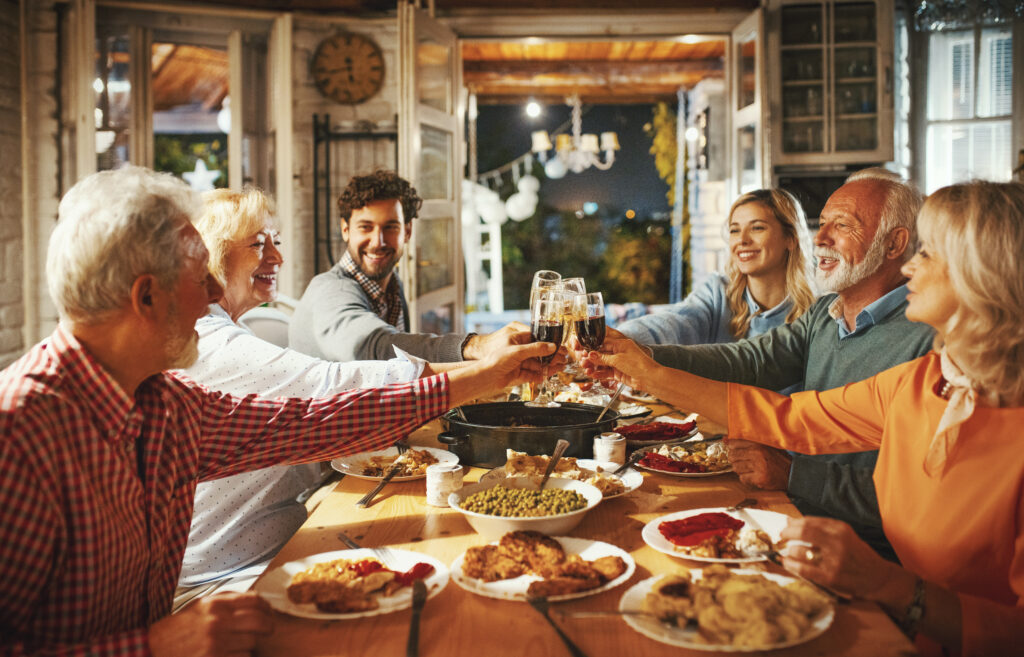 When it comes to holiday dinner, the main dish—say, the turkey, the ham, etc.—usually takes center stage. But let's be honest: Who doesn't love those holiday side dishes? We've rounded up three of our favorite recipes from the Spafinder archives. Some make a healthy side; some are a bit more indulgent. All are yummy!
Happy holidays from our table to yours!
Sweet Potato and Apple Salad from Pritikin Longevity Center & Spa
(this healthy sweet potato recipe serves 10)
Ingredients
5 cups cooked and diced sweet potatoes
2 cups diced apples
1 tbsp lemon juice
8 oz. fat-free sour cream
½ tsp cinnamon
1 tbsp frozen apple juice concentrate
½ tbsp vanilla extract
Optional garnish: pineapple leaves and sliced fresh strawberries
Directions
In a large bowl mix all ingredients well.
Refrigerate for 30 minutes before serving.
If desired, garnish with pineapple leaves and sliced fresh strawberries.
Black Kale Salad from Miraval Arizona Resort & Spa
(makes 4 half-cup servings)
Ingredients
¼ cup panko bread crumbs, toasted to golden brown
¼ cup extra-virgin olive oil
1-2 average-sized lemons (use your Microplane to zest one of the lemons before juicing)
2 tbsp fresh lemon juice
1 tbsp minced garlic
½ tsp crushed red pepper flakes
6 cups black kale, ribs removed, rinsed well, spin dry and chopped
¼ cup finely grated Parmigiano-Reggiano
Directions
Preheat the oven to 375°F.
Spread the bread crumbs on a small baking sheet and lightly toast in the oven until golden brown, 4-5 minutes. Remove from the oven, and transfer into a cool dish to avoid overcooking.
Combine the lemon juice and garlic in a blender and blend over medium speed until mixed. Increase the blender speed to high, and slowly drizzle in the oil until smooth and thick. Ideally, this dressing will be very lemony and garlicky. Adjust flavors to your taste using additional lemon juice or fresh minced garlic.
Place the kale in a large bowl and toss with the dressing, coating well; let rest for 10-15 minutes, or until the leaves begin to wilt slightly. Add 2 tbsp of the cheese and all but 2 tsp of the bread crumbs to the kale; toss and let rest for 5 minutes.
Divide the salad among four plates, and top each serving with 1 ½ tsp of the remaining cheese, ½ tsp of the bread crumbs, a pinch of fresh lemon zest and a pinch of crushed red pepper flakes. Serve immediately.
Autumn Kale Salad from The Lodge at Woodloch
(serves 2)
Ingredients
1 bunch red Russian kale
1 bunch rainbow Swiss chard
¼ cup chopped Turkish figs
1 oz. ricotta salata cheese
1 red beet peeled, halved and thinly sliced
Juice of 1 lemon
1 tsp olive oil
½ tsp cinnamon
¼ cup toasted pistachios
Directions
Clean kale and chard; keep leaves whole.
Lightly sauté in a pan with olive oil until slightly wilted and color has brightened. Remove greens from pan and add beets; lightly sauté until tender.
Toss everything together and garnish with zest of one lemon or fresh chopped tarragon. If you eat all your prepared holiday side dishes before the party, Spafinder gift cards are a thoughtful host or hostess gift.