Kid-Approved Meals the Whole Family Will Love
Published: Tuesday, September 22nd 2015
in Recipes
---
by Pritikin Longevity Center & Spa
Out go the bathing suits and in come the backpacks! It's officially the time of year when healthy, homemade dinners often take a backseat, unfortunately, to the time-pressed frenzy of new school schedules and after-school activities. That doesn't have to be case, teach the nutritionists and chefs at the renowned Pritikin Longevity Center & Spa in Miami, Florida. In their Pritikin Family Program, now in its 14th year at the health resort, parents and children discover that healthy dinners can be everything an on-the-go family needs: ease, speed, and, yes, deliciousness.
Here are three tips from Pritikin's award-winning chefs for kid-approved meals that the whole family will love.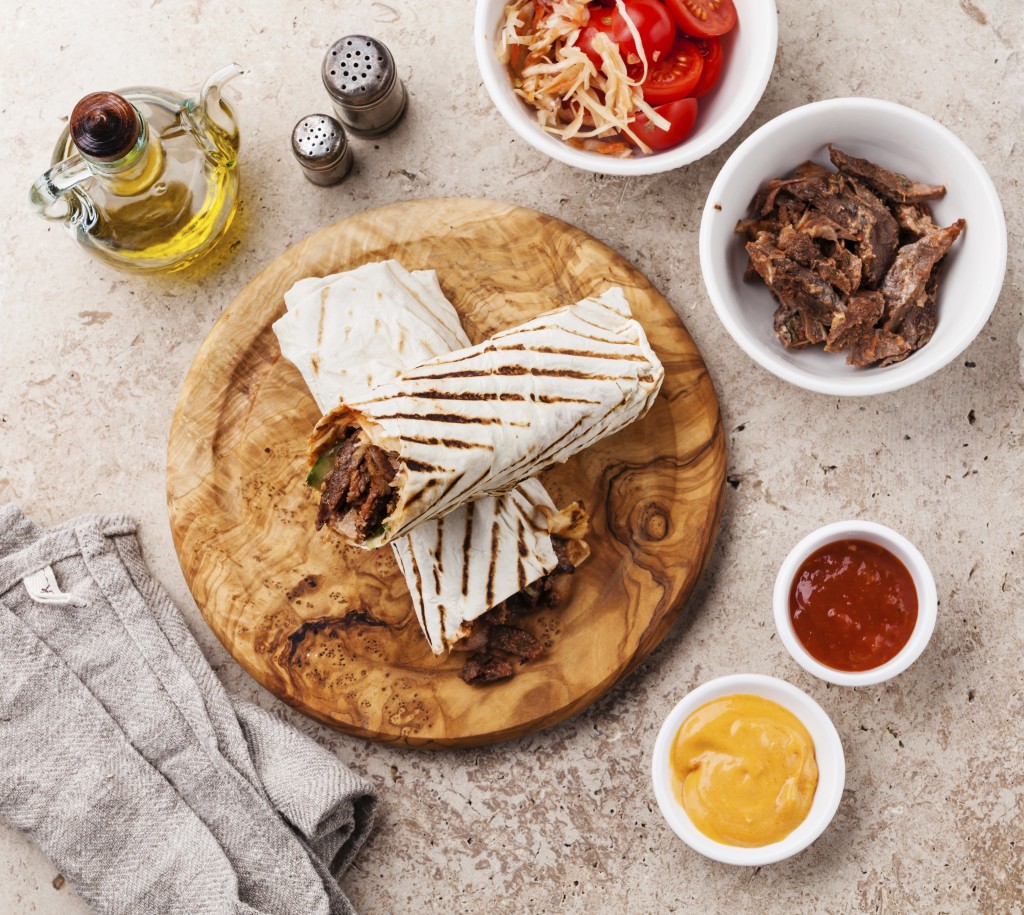 Healthy Burrito Bar
Line up the kitchen counter with a bar full of deliciously healthy fixings. Kids love the freedom and fun of creating their own meal and it's a great way to please every family member. Save the leftovers for a giant salad for yourself the next day.
For your healthy burrito bar, here are possible options – all lean, all brimming with good nutrition:
Chicken breasts, ground, skinless
Beans (no salt added), such as pinto, black, and red beans
Nonfat cheddar cheese, shredded (Try sharp cheddar because it has a stronger taste than mild cheddar, which means you can use less and still get a lot of flavor.)
Cilantro
Fresh salsa
Fresh avocado, cubed – or guacamole (just a dollop because avocados are calorie dense)
Sautéed green peppers and onions
Fresh red bell pepper strips
Nonfat sour cream
Lettuce, shredded
Brown rice, Spanish-style
Corn and/or whole-wheat tortillas
Takeout Without all the Salt, Sugar, Grease, and Mega-Calories
After-school activities ran overtime. The kids are famished. There's no time, absolutely none, to prepare a healthy dinner at home. That's okay. The entire family can still eat well. First off, resist the urge to pull into a fast food joint. Sure, plenty now have healthy options like salads and baked potatoes, but as soon as your kids get a whiff of burgers and fries, it's all over (at least in my family!).
A far healthier option are grocery stores with big, bountiful salad bars full of freshly cut veggies and other healthy toppings, like beans and grilled tofu cubes. Some stores, like Whole Foods, even have seafood bars.
For dessert, scoop up from the salad bar fresh, cut-up fruit. Stop off at the bakery for some 100 percent whole-wheat bread, and dinner's on the table as soon as you walk in the door.
On Weekends Cook Up a Big Pot of Healthy, Homemade Soup
Your family will enjoy your soup all week long, for dinner maybe once or twice, and possibly for lunch, ladled into thermoses.
What's more, Pritikin-style homemade soup is far less expansive and much healthier than most store-bought soups.
Two cups of Pritikin's Black Bean Soup, for example, has just 32 mg of sodium. Two cups of most canned soups can easily tally up a blood-pressure-busting 1,500 mg of sodium. That's shocking considering that our Institute of Medicine, comprised of the nation's leading experts on health and nutrition, recommend that we consume no more than 1,500 mg of sodium for the entire day. So a hour or two in the kitchen gets you great-tasting homemade soup, a highly nutritious meal, and often for less than half the price of canned soups.
Go ahead, give it a try!
Black Bean Soup From the Chefs at the Pritikin Longevity Center + Spa
Makes 8 cups
2 cups dry black beans, soaked overnight, rinsed, and drained
2 red onions, diced
½ cup chopped garlic
1 tablespoon cumin, ground fresh
2 teaspoons coriander, ground fresh
1 teaspoon oregano
1 chipotle pepper (whole)
1 carrot, diced
½ teaspoon black peppercorns, ground
3 quarts water
¼ to ½ cup chopped cilantro leaves
In a large stockpot over medium heat, simmer all ingredients, except cilantro, stirring occasionally until the beans are soft, about 2 to 3 hours. When ready to serve, remove the chipotle pepper and add the cilantro.
Nutrition Information (per 1-cup serving): 164 calories, less than 1g fat, less than 1g saturated fat, 0mg cholesterol, 10g protein, 7g fiber, 16mg sodium.
Most recent from Recipes