Living With Diabetes & Recipes For Diabetes Control
Published: Tuesday, November 12th 2013
in Recipes
---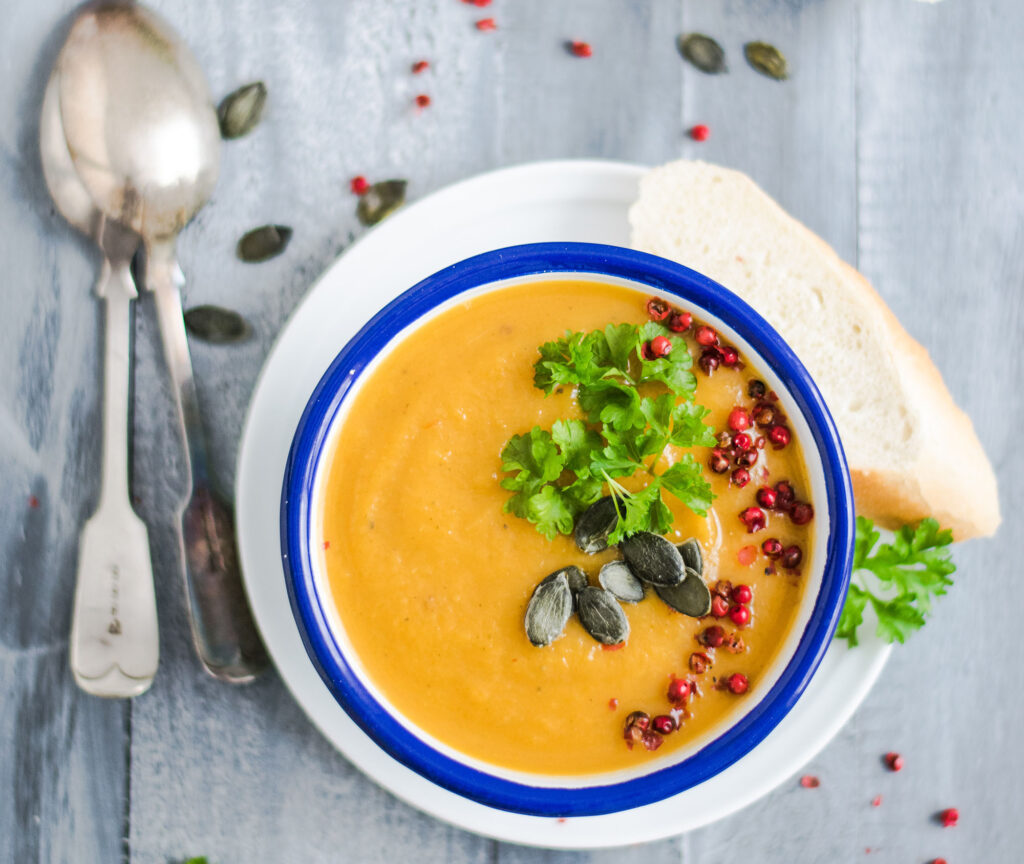 by Eugenia Killoran, Pritikin Longevity Center & Spa
Do you have Type 2 diabetes? You're not alone. The disease is becoming epidemic worldwide. In the U.S. alone, it now affects nearly 26 million people, and the number of American children with Type 2 diabetes is spiking dramatically, which is ironic because until recently, it was considered an adults-only disease.
The power of a healthy lifestyle
"The good news is that several studies have affirmed that many people with Type 2 diabetes can control their blood glucose, and have glucose ranges very similar to non-diabetics, by adopting a healthy eating and exercise plan," says Danine Fruge, MD, Associate Medical Director at the Pritikin Longevity Center + Spa in Miami, Florida. The Pritikin Center has taught diabetes control via healthy lifestyle changes since 1975.
Early action
Quick action when newly diagnosed may be especially beneficial.  In research by scientists at UCLA of 652 people with diabetes who came to the Pritikin Longevity Center, those in the early stages of diabetes (not yet on medications) achieved the greatest benefits.  Within three weeks, 76% lowered their blood glucose to levels where they were no longer defined as having diabetes.[1] Among those on oral drugs, 70% were able to normalize their glucose levels and get off medications. But among the long-term Type 2 diabetics – those who over the years had progressed to the point where they needed insulin injections – only about a third were successful in reducing or eliminating their insulin dosages.
"It's very clear from this study's results, and others like it that we've conducted, that getting people early and treating them with a healthy lifestyle like Pritikin can actually reverse Type 2 diabetes," states lead author James Barnard, PhD, UCLA scientist.
The right carbohydrates
A key message taught by the doctors and dietitians at the Pritikin Longevity Center is that carbohydrates are okay. "What's important is that you eat the right carbohydrates," stresses Pritikin's Dr. Fruge. "Stay away from dry, highly processed, high-calorie-dense carbohydrates like pretzels, white-flour breads, muffins, dried fruits, dry cereals, crackers, 'energy' bars, candy, bagels, and popcorn," Dr. Fruge and her colleagues at Pritikin advise.
Instead, enjoy carbohydrate-rich foods that are naturally high in water and fiber, such as vegetables, fruits, beans, lentils, hot whole-grain cereals like oatmeal and barley, and fiber-rich, water-rich starches such as yams, corn, and potatoes, with the skin on.
"While some of these foods have occasionally been vilified in the popular media, they are in fact wonderful choices," asserts Dr. Gayl Canfield, Director of Nutrition at the Pritikin Longevity Center. "They are relatively low in calorie concentration and high in fiber and nutrients. Plus, they're filling, which means you're curbing hunger."
Soluble-fiber-rich foods
Particularly for people with pre-diabetes or diabetes, the Pritikin Program emphasizes foods rich in soluble fiber because they can help prevent excessive rises in blood sugar. Excellent choices are low-starch vegetables, beans/lentils (also called legumes), cooked oatmeal, and certain fresh fruits, especially berries. Soluble-fiber-rich dishes that are favorites in the Pritikin dining room, and taught in cooking school, are Garbanzo Bean Soup and Merry Berry Parfait.
Garbanzo Bean Soup
Serves 8
"If you don't have time to soak and cook dried beans, it's perfectly fine to use canned beans," says Pritikin's Executive Chef Anthony Stewart. "Just make sure to purchase no-salt-added varieties because regular cans of beans can contain more sodium than most of us should have for the entire day."
1 cup chopped onions
4 cups vegetable stock, low-sodium varieties (divided use)
1/3 cup diced green bell peppers
½ cup chopped cabbage
2½ cups dry garbanzo beans, soaked overnight, rinsed, and drained
1 potato, peeled and diced
2 teaspoons low-sodium soy sauce
1 teaspoon crushed dried basil leaves
2 bay leaves
1 teaspoon coriander
1 teaspoon cumin
1. In a large nonstick sauté pan on medium-high heat, sauté onions in ¼ cup of the vegetable stock till light brown, about 3 minutes
2. Add green pepper and cabbage. Sauté another 5 minutes
3. Add remaining ingredients, bring to a boil, then reduce heat to medium and cook till garbanzo beans are tender, about 1 hour. If using canned beans, cook for 20 minutes
4. Remove 1 cup of beans from your soup stock and puree; add pureed beans back to soup
5. Remove bay leaves and serve
Merry Berry Parfait
Serves 4
For this healthy and delicious dessert (your dinner guests will be shocked when they hear it's just 100 calories per serving), you can use frozen berries and mangoes instead of fresh. "Be sure to purchase products that list ONLY the fruit in the Ingredient List – no added sugars," advises Pritikin's Executive Chef Anthony Stewart. "And thaw your fruit in the refrigerator or at room temperature."
1 cup raspberries, fresh or frozen
1 cup blueberries, fresh or frozen
1 cup mangoes, diced, fresh or frozen
1 cup fat-free sour cream (or plain fat-free Greek yogurt)
1 tablespoon vanilla extract
Splenda, to taste
4 sprigs of mint for garnish (optional)
1. In a saucepan, add raspberries and blueberries, and cook over low-medium heat until berries are thickened and softened, about 10 minutes. Stir regularly. In a separate saucepan, cook mangoes the same way. Remove fruit from heat and allow to cool
2. In a medium mixing bowl, whip together sour cream and vanilla extract using a wire whip until smooth. Add Splenda to taste
3. In martini or parfait glasses, layer with berries, then the sour cream mixture, then the mangoes. Chill. Serve garnished with a sprig of fresh mint
[1]  Diabetes Care, 1994; 17: 1469.
Most recent from Recipes