Mariel's Kitchen: 6 Favorite Breakfast Recipes
---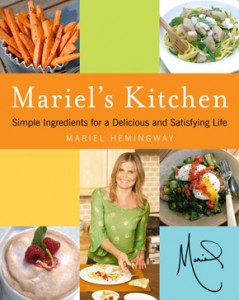 We wholeheartedly agree with Mariel when she says, "Food is the centering point; it's the foundation from which everything else—productivity, creativity, loving and evolving—can start."
The simple act of eating breakfast every day not only aids in weight loss, it also has the potential to help jump-start your day with a boost of energy and mental focus. In line with Wellness Week Pledge #1, "Change My Breakfast," and Mariel's advice to start with breakfast when making changes towards a healthy lifestyle, we're spotlighting a few of our favorite breakfast recipes from her cookbook, Mariel's Kitchen. Give them a try and let us know how you feel!
Tomato, Tarragon and Mostly Egg White Frittata ( Serves 8 )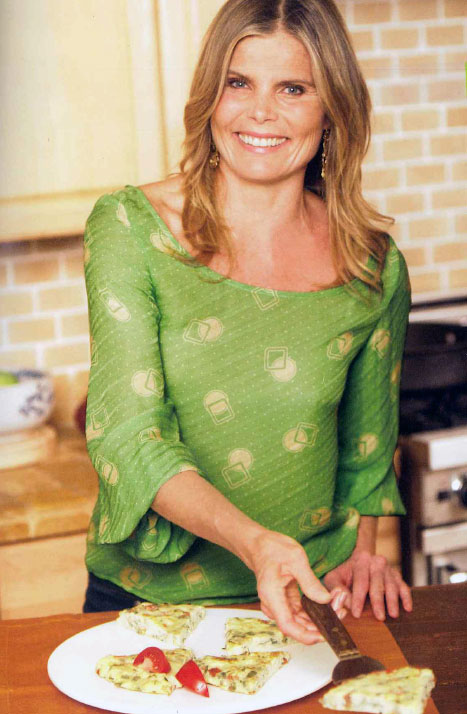 Ingredients:
8 large egg whites
2 large eggs
2 oz. parmesan, grated
1 tbsp finely chopped fresh tarragon
½ tsp freshly ground black pepper
Pinch of sea salt
2 tsp butter
½ small onion, diced
6 organic plum tomatoes, seeded, diced
Instructions:
Preheat oven to broil.
In a medium bowl, whisk eggs briefly until blended. Add half of the parmesan and all the tarragon, pepper and salt.
Melt butter in a 9- or 10-inch nonstick, oven-safe sauté pan or skillet over medium-high heat. Add onion and sauté until soft. Add tomatoes and sauté for 2-3 minutes (or a little longer if they are very watery to allow water to evaporate). Pour egg mixture into pan and stir gently with a heat-resistant spatula. Cook for 4-5 minutes or until the egg has set on the bottom and begins to set on top.
Sprinkle the remaining parmesan on top and place under broiler for 3-4 minutes, until lightly browned and fluffy. Cool slightly, and then invert onto serving platter. Serve hot or at room temperature.
Spinach Pancakes (Makes about 9 six-inch pancakes)
Ingredients: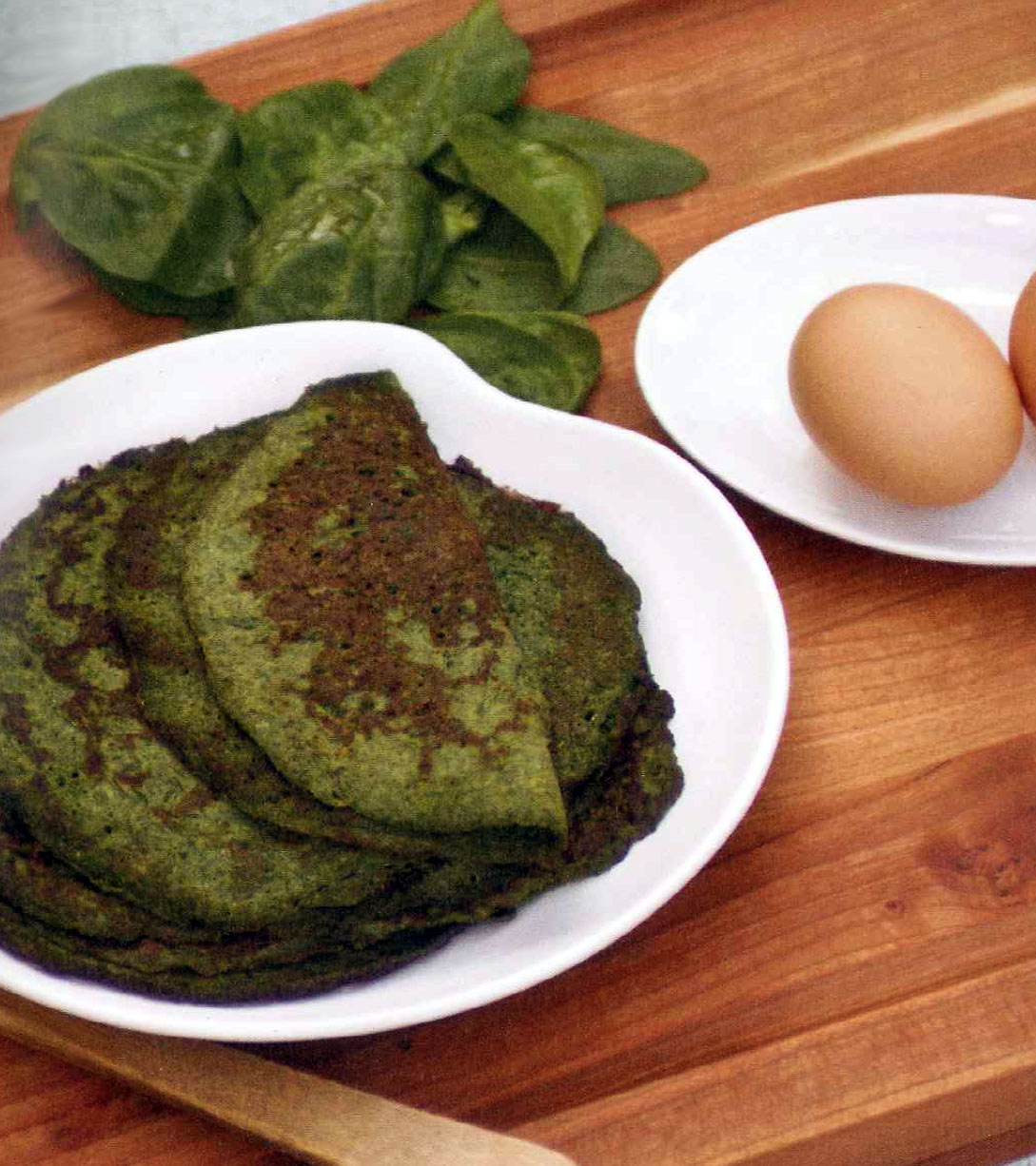 4 large eggs
1 10-oz. package frozen, organic spinach, thawed and drained
2 cloves garlic, chopped
2/3 cup low-fat milk or almond milk
1 tbsp olive oil
2 tbsp almond meal flour
½ tsp sea salt
Cooking spray
Instructions:
Combine eggs, spinach, garlic, milk, oil, flour and salt in a blender or food processor and blend until well combined.
Coat a 6- to 8-inch nonstick pan with nonstick cooking spray and heat over medium heat. Pour a small amount of batter in the pan and spread to coat bottom. Cook pancake until the batter bubbles evenly and the bottom is browned; flip to cook the other side until browned. Remove to a platter and repeat until all batter is used. Serve immediately or freeze individually for later use.
Hot Cinnamon Quinoa Mush (Serves 6)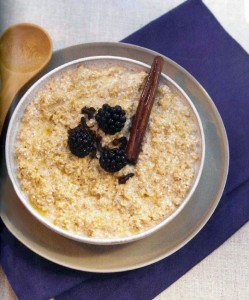 Ingredients:
2 cups rolled oats
1 cup coarse ground quinoa
3 tbsp Xylosweet
3 ½ cups fat-free milk or almond milk
2 tsp ground cinnamon, plus more for garnish
Instructions:
Place oats, quinoa, Xylosweet, milk and cinnamon in a medium saucepan.
Bring to a gentle simmer and cook, stirring very frequently, until thick and creamy, about 8 minutes.
Remove from heat, separate into individual bowls and garnish with cinnamon.
Buckwheat and Coconut Flour Waffles (Makes about 8 waffles)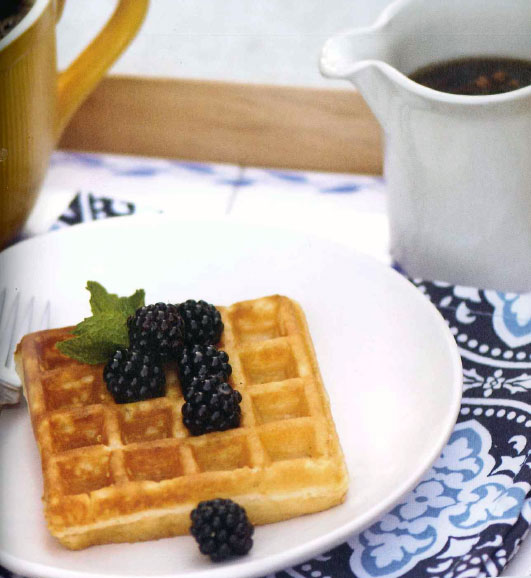 Ingredients:
½ cup buckwheat flour
½ cup coconut flour
¼ tsp sea salt
1 ½ tsp baking powder
2 tbsp Xylosweet
3 large eggs, beaten
1 tbsp coconut oil, melted
2 cups buttermilk
Instructions:
Preheat waffle iron.
Mix all ingredients in a medium bowl and combine. Ladle onto hot waffle iron. Cook until golden brown. Serve warm with fresh fruit.
Poached Eggs on Wilted Greens (Serves 6)
Ingredients: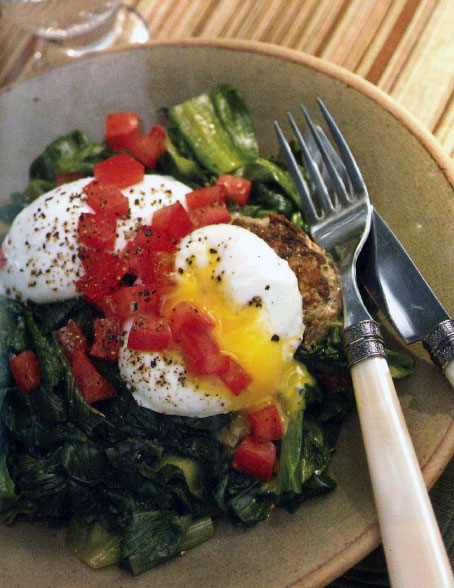 1 tsp white wine vinegar
12 large eggs
3 tbsp water
2 heads escarole, or 2 bunches Swiss chard or baby spinach, coarsely chopped
1 tsp salt
½ tsp pepper
2 plum tomatoes, cut into small wedges or diced
Instructions:
Fill a pot with 2 inches of water. Add vinegar and bring to a light simmer over medium heat.
Begin gently cracking the eggs, one at a time, closely into the pot (do these in batches of three to be sure not to overcrowd the pot).
Once the whites begin to set up, but the yolks are still soft and runny, carefully remove each egg with a slotted spoon and set aside in a warm area.
Place 3 tbsp of water in a large sauté pan with the greens. Heat until barely wilted (the warm eggs will wilt the greens more).
Season with salt and pepper, drain slightly to remove excess liquid and divide the greens onto 6 individual plates. Place tomato wedges around the plate or sprinkle the diced tomatoes on top.
Top each plate with 2 poached eggs and serve.
Breakfast Pudding (Serves 2)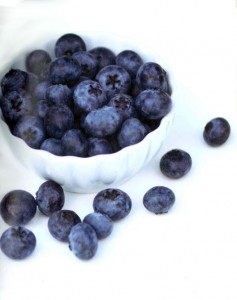 Ingredients:
1 10-oz. bag frozen blueberries
1 organic avocado
1 tsp flax oil
2 scoops vanilla whey protein isolate powder
2 limes, juiced
¼ – ½ cup boiling water, more or less as needed
Instructions:
Combine all ingredients in a blender and blend until smooth. Add boiling water as necessary to reach desired consistency.
Mariel Hemingway, celebrated actress and wellness advocate, is the national spokesperson for Wellness Week. 
Most recent from Recipes