The Veggie Effect — Healthy Recipes for You
---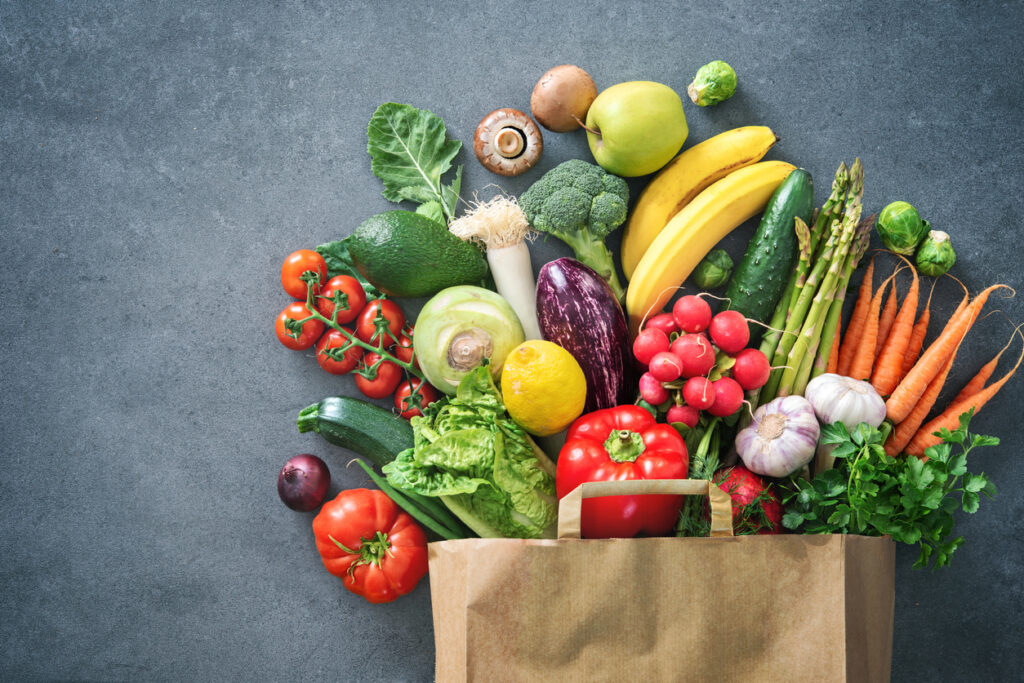 Our mothers told us to eat our veggies and they were 100% right. Vegetables are the holy grail for healthy, delicious, and versatile recipes that bring spice into your food schedule. Plus, every inch of your body will benefit. Carrots are packed with beta-carotene which is excellent for the eyes. Spinach is chock-full of calcium and Vitamin K for strong bones. Okra has all the fiber to help balance bacteria in your digestive system and maintain gut health, a wellness trend for 2022. With all these individual benefits of each veggie, imagine just how healthy they are in a salad or side dish? Take your health more seriously in 2022 with the nutritious and nourishing vegetable recipes below.
Black Kale Salad
Spafinder's partners at Miraval Arizona, Miraval Austin, and Miraval Berkshires are experts about everything self-care, from nourishing massage to nutrient-rich dishes. This black kale salad proves it. Kale is one of the most nutrient-dense foods in the world, packed with vitamins, potassium, fiber, and calcium. When you add lemon juice and garlic to produce this tasty treat, you have a delicious and healthy vegetable dish for work lunches, parties, casual dinners and everything in between.
Ingredients
¼ cup panko bread crumbs, toasted to golden brown
¼ cup extra-virgin olive oil
1-2 average-sized lemons (use your Microplane to zest one of the lemons before juicing)
2 tbsp fresh lemon juice
1 tbsp minced garlic
½ tsp crushed red pepper flakes
6 cups black kale, remove ribs, rinse well, spin dry and chop
¼ cup finely grated Parmigiano-Reggiano
Directions
Preheat the oven to 375°F.
Spread the bread crumbs on a small baking sheet and lightly toast in the oven until golden brown, 4-5 minutes. Remove from the oven, and transfer into a cool dish to avoid overcooking.
Combine the lemon juice and garlic in a blender and blend at medium speed until mixed. Increase the blender speed to high, and slowly drizzle in the oil until smooth and thick. Ideally, this dressing will be very lemony and garlicky. Adjust flavors to your taste using additional lemon juice or fresh minced garlic.
Place the kale in a large bowl and toss with the dressing, coating well; let rest for 10-15 minutes, or until the leaves begin to wilt slightly. Add 2 tbsp of the cheese and all but 2 tsp of the bread crumbs to the kale; toss and let rest for 5 minutes.
Divide the salad among four plates, and top each serving with 1 ½ tsp of the remaining cheese, ½ tsp of the bread crumbs, a pinch of fresh lemon zest and a pinch of crushed red pepper flakes. Serve immediately.
Tip: If you plan to eat this healthy salad later in the day, keep the dressing and crumbs in separate bowls and add just before eating.
Cauliflower Pizza
Cauliflower is the ultimate substitution for your favorite comfort foods. It's baked into mashed potatoes, rice, and breadsticks that make you forget that you're eating vegetables instead of carbs! One of our favorites? Cauliflower pizza. It tastes very similar to the real thing, while delivering all the vitamins and nutrients you need! We're talking about 3% of your daily magnesium and 6% of your potassium needs, type of health benefits… and a cauliflower pizza is made for the keto lover in your life.
Ingredients
1 head cauliflower, chopped
2 large eggs
1/2 cup shredded mozzarella cheese
2 tablespoons freshly grated Parmesan
1 tablespoon Italian seasoning
Kosher salt and freshly ground black pepper, to taste
Directions
Preheat oven to 425 degrees F. Line a baking sheet with parchment paper or a silicone baking mat; set aside.
Add cauliflower to the bowl of a food processor and pulse until finely ground, yielding about 2-3 cups.
Cover loosely and microwave in a microwave-safe bowl for 4-5 minutes, or until softened; let cool.
Using a clean dishtowel or cheesecloth, drain cauliflower completely, removing as much water as possible.
Transfer cauliflower to a large bowl. Stir in eggs, mozzarella, Parmesan and Italian seasoning; season with salt and pepper, to taste.
Spread cauliflower mixture into a 15- by 10-inch rectangle onto the prepared baking sheet. Spray lightly with nonstick spray and bake for 12-15 minutes, or until golden.
Add your favorite pizza sauce and veggie toppings and bake until the cheese has melted, about 3-5 minutes. Add fresh basil or red pepper just before serving.
Tip: In a hurry? Try a frozen cauliflower pizza crust. It's easy and delicious.
Pasta Primavera
While cauliflower pizza is a keto-lover's dream, some of us simply can't live without carbs… and that's okay. The solution? Pasta primavera. Simply combine your favorite noodles and pile on nutrient-rich veggies that deliver incredible flavors and fabulous health benefits. Broccoli, carrots, bell pepper, zucchini, and all the vitamin-packed veggies deserve a spot in your pasta primavera, an easy-to-make dinner for the entire family.
Ingredients
Pasta
Salt
Olive oil
Fresh veggies including red onion, carrot, broccoli, bell pepper, yellow squash, zucchini, tomatoes and garlic
2 tsp dried Italian seasoning
2 Tbsp fresh lemon juice
1/2 cup shredded parmigiana, divided
2 Tbsp chopped fresh parsley
Tip: Sauté the veggies in olive oil for two minutes and mix with lemon juice, grated parmigiana and a pinch of salt. Or mix the sautéed veggies and pasta with your favorite red sauce.
Summary: Experts tell us a veggie-based diet is the healthiest way to eat. It's easy to get started with delicious and simple recipes that have the nutrients you need like this healthy salad from the famous Six Senses Resorts.
Most recent from Recipes