Mother's Day DIY: Host a Mom & Me Spa & Wellness Day at Home
Published: Thursday, May 7th 2015
---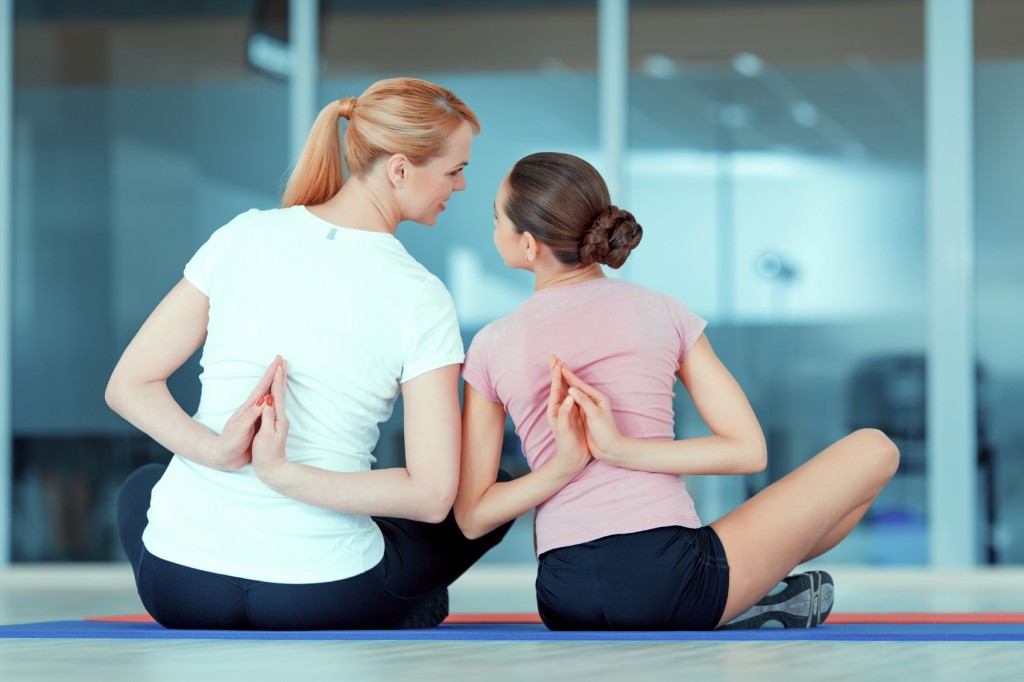 When you give mom her Mother's Day gift this Sunday (hint: she wants this), schedule a little mom-and-me spa and wellness bonding time. From a morning yoga session and a healthy brunch to a few fun DIY recipes to get you both glowing and feeling fabulous – check out our tips for a memorable DIY Mother's Day.
Start your day with some sun salutations and a little gratitude, after all it is Mother's Day. Find a yoga studio near you or bring the class to the comfort of your living room with YogaGlo. These online classes, which range from 5 to 120 minutes, are great for anyone looking to perfect their practice on their schedule, with sessions fit for beginners and more seasoned yogis. There are classes for helping you tighten and tone, strengthen and lengthen, and even ones to help you calm down before bed and let go of stressful thoughts you've been holding on to. YogaGlo is available for just $18 a month and best of all the first 15 days are free!
After you've worked up an appetite, whip up a little brunch with one of three great recipes from Miraval Resort & Spa, a renowned destination spa in Tuscon, Arizona. They shared recipes for Lemon-Glazed Blueberry Scones, Fluffy Gluten-Free Pancakes, and Guilt-Free Donut Holes. You can get all three recipes here. Are you more savory than sweet? Get the recipe for Lourdes' Huevos Rancheros from Cal-a-Vie Health Spa here!
After brunch it's time to kick back and relax. Channel your inner kitchen beautician with these DIY spa recipes:
Once your locks are luscious and your skin is smooth from head-to-toe, grab the polish for an at home mani-pedi. We love the new GOLD Collection from SpaRitual. This two-step flexible color system is the vegan lacquer's answer to gels. It doubles the wear of your manicure, smudges fix themselves in the painting process, and you don't need harsh, strong solvents to remove when you're ready to switch colors. The polish comes in a variety of shade ranging from shimmers, pastels, and bold neons, so there's something for you and mom to enjoy!
What are your Mother's Day plans? Share them in the comments!
If you still need a last-minute gift that mom will love (and will never know was last-minute) go to www.spafinder.com and print or email a spa and wellness gift card, instantly. Accepted at more than 22,000 spa and wellness locations worldwide for massage, yoga, facials, and more!
Most recent from Relationships