Golden Door Spa Introduces New Executive Chef
---
Golden Door Spa, the well-known Escondido, CA-based fitness resort and destination spa, has hired Chef Curtis Cooke (pictured) from Texas as its new executive chef.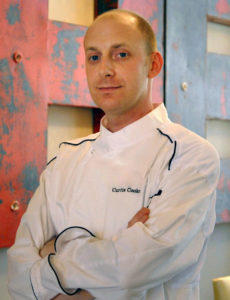 Chef Cooke was drawn to Golden Door Spa because he felt it was a perfect fit for his many years of culinary experience and belief in a balanced lifestyle and garden-to-plate cuisine.
"I believe in honest food and flavors," he says. "A carrot should taste like a carrot, the way nature intended. I showcase natural flavors and find creative, healthful ways to complement it."
Cooke originally pursued a degree in psychology from Texas State University. During his college years pursuing a degree in psychology from Texas State University, Chef Cooke tried his hand at recipes from the Discovery Channel's "Great Chefs, Great Cities," and shortly thereafter became a cook in Austin. With experience at Lake Austin Spa, learning to embrace fresh, seasonal produce, Chef Cooke enrolled and graduated from the Culinary Institute of America (CIA) in Hyde Park, New York, after which he was promoted to chef de cuisine upon his return to Lake Austin Spa. Chef Cooke next apprenticed with Chef David Bull at the Driskill Hotel in Austin, eventually moving to Dallas as chef de cuisine for the re-opened Stoneleigh Hotel & Spa, before serving in his first executive chef post with Central Market in Houston.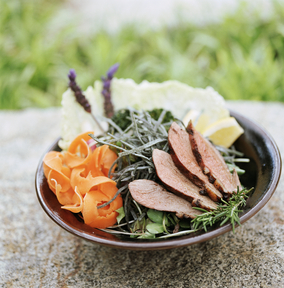 Not only does Chef Cooke create visual masterpieces that are simple, smart, delicious and healthy, he also enjoys the dynamics of managing people, drawing on his psychology background to help motivate and mentor a diverse staff of cooks.
The spa is thrilled to have Chef Cooke on board, according to Rachel Caldwell, general manager of the original Golden Door.
"I know our guests will be delighted and amazed at Chef Curtis' talent for vibrant yet perfectly balanced flavors, visually stunning presentations and excellent service," she says.