The Pioneer Spas: Golden Door
---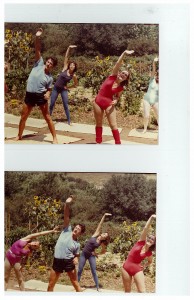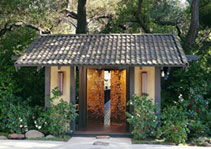 With its impeccable service and inspired program, we know why the legendary Golden Door, tucked away in a coastal pocket of northern San Diego, continuously ranks among the top spas in North America. It's a SpaFinder favorite, winning our own Readers' Choice Awards, and it's also beloved by Condé Nast Traveler's subscribers, topping their Readers' poll as well.
At this famed spa sanctuary in the valley of northern San Diego, the themes of renewal and deep introspection run through its diverse offering of fitness activities, spa and wellness treatments and mind/body classes, all guided by a dedicated staff.
A Vision Becomes a Legend
In 1958 Deborah Szekely, founder of the first destination spa, Rancho La Puerta, opened the pioneering Golden Door in Escondido, California. The inspiration behind Golden Door was deeply rooted in ancient Japanese honjin inns, where visitors would stay along their travels. A journey of self-discovery for each guest, along with the philosophy of personal health and fitness, were at the spa's foundation—concepts that still apply today.
The spa's biggest contribution to wellness is prevention, Szekely says. "Teaching [guests] that everything is a matter of choice – it's in their control, they're the boss. Most ailments are optional, but they choose prevention in a big way."
Golden Door is considered the "luxury daughter" of Rancho La Puerta, from which its philosophy is inspired. Similarities can be recognized at both properties, from the onsite organic gardens (harvested for the spa's gourmet meals) to its varied, specialized fitness program.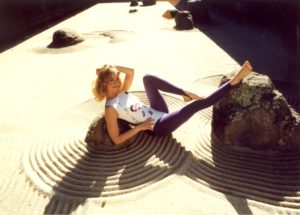 A Golden Opportunity
Golden Door is also renowned for its 4:1 staff to guest ratio, housing a maximum of 40 guests per week for each weeklong, customized stay. Visitors enjoy gracious Japanese-honjin-inspired accommodations with private patios or decks, gourmet spa cuisine, a plethora of spa services—in-room massage, herbal wraps, manicure/pedicure, skin analysis, among them—fitness and hiking sessions, "inner focus" and educational classes and lectures, workshops and more.
"You can't have a miracle in under a week," Szekely says. "In able to give change, to give guests the capacity to realize how to feel wonderful…it takes change" and time, and that feeling of "wonderful" is what keeps guests coming back year after year. "The glow remains with them, and then they are in the habit of coming back twice a year and redirect their lives and think about it," Szekely says. "It  makes a big difference." About 60 percent of guests are returnees, she adds.
As is common with a Szekely-owned property, Golden Door is noted for originating many treatments and programs. These include herbal wraps, hydrotherapy treatments and "joyous" exercise, as well as being the first spa to have a men-only week (1960), a labyrinth, a Zen philosophy; and the first spa to serve "nouvelle" cuisine and food portions that "fit the size of the individual," based on age, size and activity.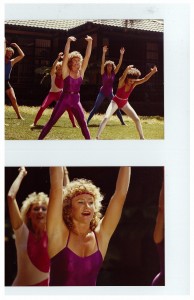 Golden Door was also at the forefront of such innovations as developing an exercise philosophy, with a seven-day planned exercise program, a health philosophy that remain with guests even after their visit and a spiritual philosophy that recognizes both spiritual health and physical health.
Opening Doors
In addition to its flagship spa in Escondido, Golden Door spas can be found at The Boulders Resort & Golden Door Spa in Carefree, Arizona; Golden Door Spa at El Conquistador & Las Casitas Resort in Las Croabas, Puerto Rico; Naples Grande Resort & Golden Door Spa in Naples, Florida; and Golden Door Spa at the Waldorf Astoria Park City in Park City, Utah.
Each of the current five Golden Door spas is designed as a "private enclave" that reflects both the host environment and the original Golden Door vision.
Our 25th Anniversary Celebration continues with more Spa Nostalgia Slideshows >
---