The Pioneer Spas: Gurney's Inn
---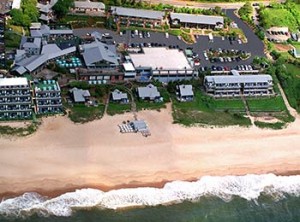 Just a jitney away from New York City, the spa at Gurney's Inn has always been a SpaFinder favorite for its true passion for the ocean and its creative use of the sea in its treatments. As the only Thalasso spa in the continental U.S., we salute them for their continuous innovation.
Perched on a cliff overlooking the Atlantic Ocean, at the easternmost tip of Long Island, Gurney's Inn has been in operation since 1926, when the Gurney family opened it as a quaint beach resort. Almost three decades later, in 1954, Nick Monte purchased the property from the family after falling in love with the inn on a visit. His vision was to create a European thalassotherapy center. Thalassotherapy, which uses seawater in products and treatments, is derived from the belief that seawater is similar to human blood plasma and that exposure to seawater helps restore the body's natural chemical balance. Enlisting the help of expert German engineers, Monte realized his concept 25 years after his initial Gurney's visit, and opened the first thalassotherapy spa in the United States in 1979.
From Spa and to Shining Sea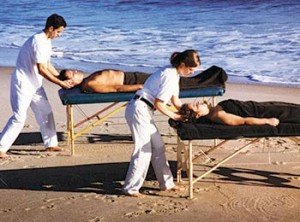 Over 30 years later, the dedicated spa staff at Gurney's seeks to offer guests an understanding of thalassotherapy's vast benefits—relaxation, stress and joint pain reduction and healthy circulation—experienced through the dynamic treatments and facilities unique to Gurney's, including a Finnish rock sauna, a Russian eucalyptus steam room, a seawater Roman bath, and seawater pool. Gurney's signature spa treatment, The Marine Kur Therapy, fuses classic seawater and seaweed treatments. Other thalasso treatments offered include hydrotherapy seawater massage, seaweed wraps, and argillite mud therapy.
The resort's distinctive, beach location also sets the scene for a healthy retreat by inspiring beach walks and nature hikes. In addition, the sea air is rich in minerals and negative ions, adding to the health benefits of simply being there.
Susan Wilson, manager and a member of Gurney's staff for over 25 years, says, "When our spa first opened, wellness was a new concept. People were not aware of the benefits of exercise, stress reduction and good nutrition. Many of the concepts being presented were new and dynamic." Now for Gurney's guests, spa typically follows fitness as a means to relaxation or a way to alleviate sore muscles. Today the spa has 40 treatment rooms, and along with classic thalasso treatments, it offers aromatherapy, massotherapy, stress-reduction programs, fitness evaluations and nutritional education. In addition, the fitness center overlooks the ocean, and its classes range from energizing spin and Zumba, to strengthening exercises like yoga, Pilates, and aquatics.
Ebb and Flow of Gurney's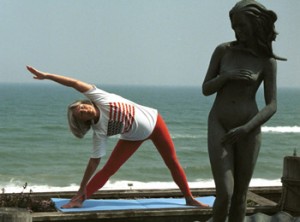 Programs at Gurney's used to be offered for five to seven days, but today's typical spa-goer simply doesn't have that kind of time. Today most visitors are weekend guests who partake in condensed programs that yield "vital results that skilled bodywork and dynamic organic products can produce," Wilson says. Return guest view Gurney's as a "refueling center" to combat the stress and demands of busy, day-to-day life and a return to vibrant health.
As the widely known Gurney's Inn looks toward the future, it will continue to offer thalassotherapy as a dynamic healing treatment and antidote for our demanding, stressful and sometimes toxic world. Their challenge is to continue to communicate the benefits of thalassotherapy as part of a holistic therapy for optimal health. So far, they have an excellent track record: For over three decades, devoted guests have returned year after year for the inn's unique programs in a beautiful, rejuvenating setting.
Most recent from Living Well