The Pioneer Spas: La Costa
---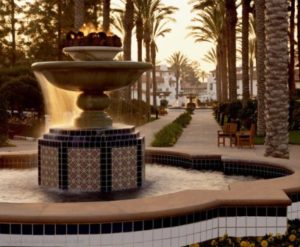 In operation since 1964, Carlsbad California's La Costa is considered one of the first full-service destination spas in the U.S. and has always been on the forefront of taking American spa beyond the notion of beauty treatments. With the Chopra Center onsite focusing on all aspects of wellness, we know it will continue to offer its clients the best in mind/body/spirit growth and healing.
La Costa was originally envisioned as a golf and spa destination where people could relax, put their lives on a healthier course, and spend time with friends, according to Denise Chapman, the resort's Director of Marketing. Founders Merv Adelson and Allard Roen were dedicated to fitness in their own lives, and were inspired by travel experiences at Florida destinations that offered spa and fitness-related programs.
An All-Star Spa
Even back in 1964, La Costa was "a very social spa," Chapman says. With eight restaurants onsite at the time of its founding, and its proximity to Hollywood, a lively, star-studded scene was set, with big-name entertainers like Frank Sinatra overheard singing in the lobby when he visited.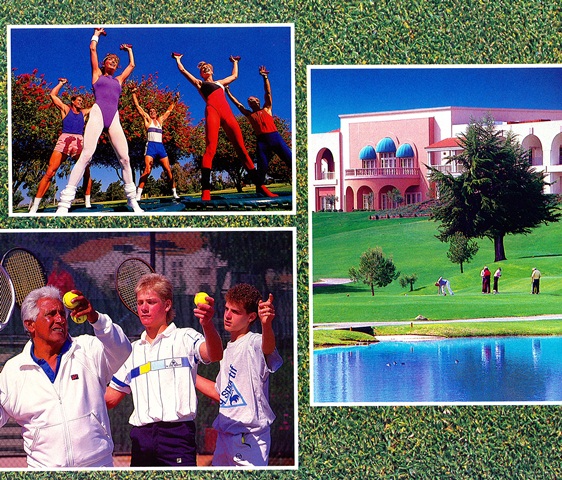 In addition to celebrities, prominent athletes were drawn to La Costa for the award-winning golf and celebrity tennis tournaments (often hosted by music legend Burt Bacharach). And over the years the resort's reputation grew as it hosted over 40 consecutive years of PGA Tour events, televised internationally. "All the best golfers in the world played at La Costa," Chapman says.
While La Costa remains a very social atmosphere (many guests visit for some sort of celebration), and is still a top destination for golf and professional tennis tournaments, its original vision as a complete wellness experience that marries sport with spa is still very much intact, with an emphasis today on personal fitness, working out with a trainer, and living more healthfully.
A Kingdom for Coupledom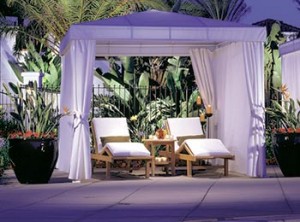 The idea of a Southern Californian romantic getaway draws many couples, who comprise the bulk of La Costa's guests today. According to Chapman, this has been a shift in the way people experience the resort. Spa-ing together has become customary practice.
Socializing in a group is also a key aspect to La Costa. Inherent in the spa's design is a space that makes it easy to spend the entire day onsite, including a 15,000-square-foot garden courtyard, café, pool, and various lounges. And through the years, more social programs have been added, like the Spa Under the Stars happy hour, a mainstay throughout the summer for nearly a decade, where live music, an astrologer, champagne, appetizers and spa treatments make it a fun place to congregate. In addition, groups of friends gather for special occasions like bridal showers, birthday parties or bachelorettes. "The spa is becoming a place where people come to celebrate," Chapman says.
Change and The Chopra Center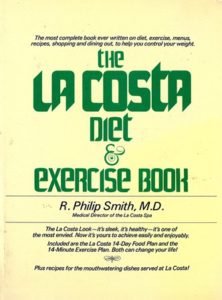 As the resort's ownership has transitioned over the years, new management has dramatically transformed La Costa's look, feel, and quality with a multimillion-dollar renovation. The resort's original 1964 spa has been completely rebuilt. Many spa conventions—treatment types based on the expectations of modern spa-goers, for example—have also evolved. "The old spa didn't have private treatment rooms; there were curtained areas," Chapman says.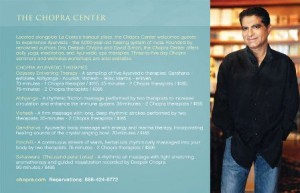 In 2002 the Chopra Center relocated their headquarters to La Costa's campus, "underscoring La Costa's commitment and place in the wellness industry" and creating "a tranquil, self-contained environment" for many of their intensive, weeklong programs, according to Chapman. In addition, La Costa can offer its vacationers the opportunity to sample a yoga or meditation class, and get a taste of what the bonafide leader in wellness has to offer.
Always Looking Ahead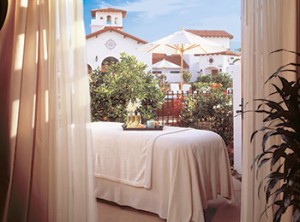 The passionate staff at La Costa continues to provide guests with the best products, treatments, and experiences to improve visitors' lives in some way. The very latest are nature-inspired treatments, many of which include products indigenous to the region. For example, bamboo massage has replaced hot stone massage as the new "hot" treatment at the spa. Not only is bamboo a very sustainable product, but it is also an excellent massage tool.
La Costa will continue to innovate, evolve, and echo the ever-increasing interest in healthy living. These days more and more people are inspired to be fit and have a desire to learn how to be healthier—exactly what La Costa imaginatively responds to in their spa getaway experiences. 


Our 25th Anniversary Celebration continues with more Spa Nostalgia Slideshows >



---