The Pioneer Spas: New Life Hiking Spa
---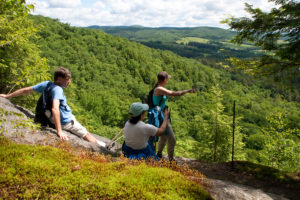 For the last 25 years, Jimmy LeSage has put his heart and soul into making his spa in Vermont's Green Mountains a destination to hike and get fit, eat well, and relax—all for an extremely affordable price. We greatly admire him for doing this passionately while keeping his guest count low so he can offer personal attention.
At New Life Hiking Spa, Jimmy LeSage wears many hats, a trait he's carried since he founded the spa in 1978. "I started this from the ground up. It wasn't an organization. It was me," LeSage says. "I used to teach yoga at 4 o'clock in the afternoon and start dinner at 5. I invested in about $1,000 to start New Life. And now it is what it is."
What it is, exactly, is an internationally renowned destination spa, where the focus revolves around wellness, hiking and good food. "Just the real basics of moving your body and eating good food, healthy food," LeSage says. Originally inaugurated at Stratton Mountain in Stratton, Vermont, LeSage relocated the program in 1990 to its current site at the Inn at Six Mountains in Killington, Vermont, surrounded by the majestic Green Mountains.
A Glimpse Into the Past
With the idea of creating some type of wellness/spa retreat in mind, LeSage did his research, skimming through women's, men's and New Age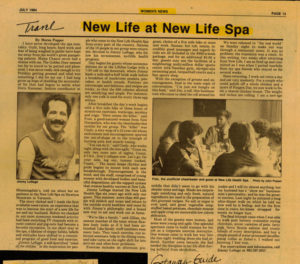 concept magazines to see where people's interests were before ultimately deciding his destination would be somewhere in the middle of the three. "I wanted New Life to be a very kind of pragmatic wellness experience," LeSage says. "Not too fancy and not too rustic. And be affordable."
What It Is Today
Renowned for its accessible hiking and fitness programming, New Life has garnered such accolades as being named "Top 10 Fitness Vacations in the World" by Today/MSNBC (2010-11) and the "Number-One Spa in New England" by Spas of America (2011). In addition, for an impressive five years running, it has been voted one of the Top 10 "Best for Weight Loss, Hiking and Affordability" in SpaFinder's Readers' Choice Awards (2006-10).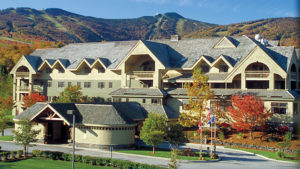 New Life accepts approximately 40 guests, evoking a relaxed communal setting in a country inn-type ambience. Twenty-one hikes per week, with three levels available daily, are a constant, and the destination has amped up its fitness options since its 1978 inauguration: it now offers Zumba, Chi Kung, water aerobics, Pilates and more.
During downtime, activities like cooking classes, nutrition and wellness lectures and workshops, individualized counseling, and personalized spa services—such as reflexology, polarity, hot stone and massage—round out New Life's well-balanced program, as does a low-calorie gourmet menu emphasizing the elimination of toxins and impurities.
A Glance Into the Future
Recently celebrating its 33rd year, New Life intends to maintain at least one constant as it evolves: "Spas are pretty expensive and whatnot," LeSage says.  "New Life is a unique, affordable wellness experience. Always has been and still is."
Our 25th Anniversary Celebration continues with more Spa Nostalgia Slideshows >
---