The Pioneer Spas: The Oaks at Ojai
---
For years we've been completely charmed by this down-to-earth, Southern California gem, located in the healthy-minded valley town of Ojai. The Oaks has been welcoming guests for over three decades with its top-notch nutritional and fitness programs and spa treatments. We also love how new habits are forged here—affordably.
Sheila Cluff, health advocate, former competitive ice-skater, and 75-year-old grandmother of seven, is the ever-vibrant founder of the The Oaks at Ojai, who in 1977 realized her vision of a spa focused on the cultivation of optimal health, nutrition, exercise and relaxation. According to Cluff, her goal was for it to be a place to "get people started, get results, and move them on." At the time, there were only a few spas in the U.S.  Now guests benefit from the knowledge shared by the staff's many years of experience.
In fact, the intimate Oaks at Ojai has been called a "teaching spa" and true to its reputation, Cluff says even after just three days at the spa, guests discover they've learned a great deal about living healthier. Working against the common desire for a quick fix, she and the staff create an atmosphere of patience with one's self. "We all would like instant fitness; we convince people there's no such thing," she says.
The Experience…Accessible to Many
In addition, the cost of a stay at Oaks is made relatively affordable so it is within reach to all, not just the wealthy. Acknowledging this, The Wall Street Journal and SpaFinder's Readers' Choice Awards have named Oaks at Ojai one of the best values for spa, for dollar spent. Whether the guest is a young schoolteacher, a stressed-out, middle-aged lawyer, or a retiree with time and money to spare, all types of people can benefit from the program Cluff and her staff have created.
And it is a program that has evolved over the years. When spa vacations first became popular, Cluff says, the spa consumer "wanted us to starve them," by consuming merely 700 calories per day. Within the first two years of its founding, The Oaks changed this philosophy: guests could count on an increased caloric intake and not "be punished with exercise." The spa now provides a food plan consisting of three meals daily plus snacks and beverages. Many meals also feature locally grown fruits, veggies, poultry and fish, plus herbs and natural foods plucked straight from the spa's own garden.
In the competitive spa world, destinations must appeal to an ever-changing spa consumer. Cluff says, years ago, vacationers were hard pressed to find a hotel or a cruise ship with a basic fitness center, and "yoga was something that people did in the Himalayas." Now, she actively observes, you can hardly find a hotel without a fitness program. Always featuring an emphasis on exercise, The Oaks now offers over a dozen fitness classes a day, including yoga (since its inception) and advanced yoga to safely challenge guests even more.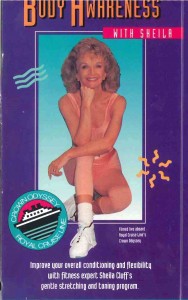 Cluff is a true fitness pioneer, after all, introducing aerobics to the world in the 1950s by its original name, "cardiovascular dance." Currently at The Oaks, Cluff says, there's a "trend toward lifestyle fitness—hiking, cycling, roller blading, wall climbing—getting out in nature, enjoying nature." There is no longer a mindset of "fitness as punishment." The Oaks has met this demand with the constant crafting of new programs, in addition to activities that get its guests out into nature and feeling good, like walks to a lavender farm or local animal shelter.  Oaks also offers a specialist in private hiking, who knows all of the best area trails—from six miles to 20 miles.  "People book a private hike like you book a private massage," Cluff says.
In addition to pioneering an experience focused on optimal health and wellness, Cluff originally sought to offer comprehensive relaxation treatments in "a feel-good venue so it could become part of mind-body-spirit connection." "Health is foremost part of our philosophy," Cluff says. And she's certainly helped open the door to health for many.