The Pioneer Spas: Pritikin Longevity Center & Spa
---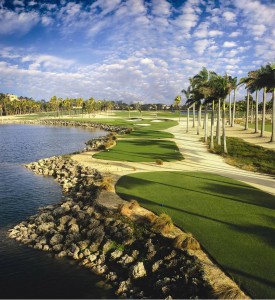 The medical studies have proven it: the Pritikin health regimen works, lowering blood pressure, reducing weight, and decreasing the risk of heart disease. If that isn't great enough, this luxury resort in Miami, Florida, is the place where you can get with the program and unwind luxuriously.
Long renowned for its three-pronged expertise in health, weight loss and relaxation, concentrating on the areas of nutrition, exercise and mind-body-health, Pritikin Longevity Center was the brainchild of Nathan Pritikin, an inventor and fitness/nutrition expert whose original vision was "to find a natural approach to a healthier, longer life" and rid the world of heart disease, diabetes, hypertension and obesity. With that strong purpose, in 1975 he founded the Pritikin Longevity Center, a health resort and residential program dedicated to education, healthful eating and exercise.
Fast forward 35-plus years later and Pritikin, or "where the A-list goes," as BusinessWeek once wrote, is part health institute, part luxury leisure resort. There guests become immersed in a complete revitalization program, complemented by workshops, nutritious cuisine, fitness classes and spa treatments. "Pritikin is a lifestyle-change program," says Hubert Wewer, Pritikin general manager. "It's not a diet; it's not something you jump on or off. It's different."
Scientifically Validated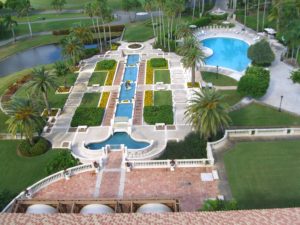 In the beginning, "many of our guests already had a real reason to come. They had heart disease or diabetes. Over the years, I think it is more about prevention," Wewer says.
The foundation of the health resort seems to have gone through somewhat of a change of heart as well. "We've certainly always thought of Pritikin as a boot camp, and it certainly was when it started," Wewer says. Now, he says, as science develops, the program has become a lot more structured.
"The science has come a long way," Wewer adds. "We know much more about exercise. We are now able to exercise at an effective and safe level. I think technology has helped us recognize what this effective level is on a global basis. We're much more customizing towards the needs of individual guests, and the overall health assessment has gotten more accurate, so we can add a lot of structure and give individual advice."
One of the most significant changes for the program over the years, he says, is that it has evolved from a theory to being proven scientifically: More than 110 studies in leading medical journals such as The New England Journal of Medicine document Pritikin's results, including long-term weight loss; lowering of blood pressure to normal, mediation-free levels; diabetes reversal; and reductions in heart disease risk factors like cholesterol and triglycerides.
Things to Come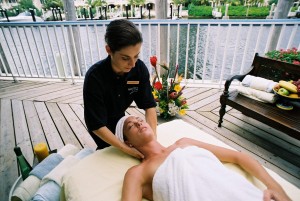 The setting has also changed: The popularity of the program has caused Pritikin to outgrow and relocate more than a few times. The all-inclusive health resort currently resides in a private enclave at the Doral Golf Resort & Spa in Miami, enveloped among 650 acres of tropical gardens, soothing water features, meditative labyrinths, championships golf courses, tennis courts and swimming pools, which can be utilized during guests' downtime. Visitors top off the experience with healthful cuisine prepared by award-winning chefs.
In April 2011, Pritikin franchised its brand, opening the first Pritikin Longevity Center outside of the U.S. in New Delhi, India. Going forward, the intent to educate endures, Wewer says: "That's our long-term vision. Make society aware that lifestyle change can actually fight disease."
Our 25th Anniversary Celebration continues with more Spa Nostalgia Slideshows >
---