The Pioneer Spas: Red Door
Published: Thursday, September 29th 2011
in Living Well
---
"To be beautiful and natural is the birthright of every woman," said Elizabeth Arden, who in 1910 opened the very first day spa in New York City. Now serving clients across the country in 31 locations, we adore Red Door Spas for being true to its foremother's mission.
Consider this: In 1910 Elizabeth Arden opened her first salon on New York City's prestigious Fifth Avenue, painted the door red to attract passersby, and launched what became an international business empire—ten years before the 19th Amendment was ratified and women in the United States gained the right to vote. In 1910, she also began developing her own product line in her kitchen, which became a cosmetics empire. And in1934, Elizabeth Arden opened the country's first destination spa, Maine Chance. One woman with remarkable passion and creativity masterminded the American day spa, destination spa, and cosmetic industries as we know them today.
"Elizabeth Arden was an innovator in so many different ways, a visionary and a global business leader," says Todd Walter, CEO of Red Door Spa Holdings. "Not only did she open the first day and first destination spas in the U.S., but she also started her own cosmetic line, hosted a popular radio talk show and produced exercise records for women at home to follow —all before anyone else imagined these possibilities."
A Brand Is Reborn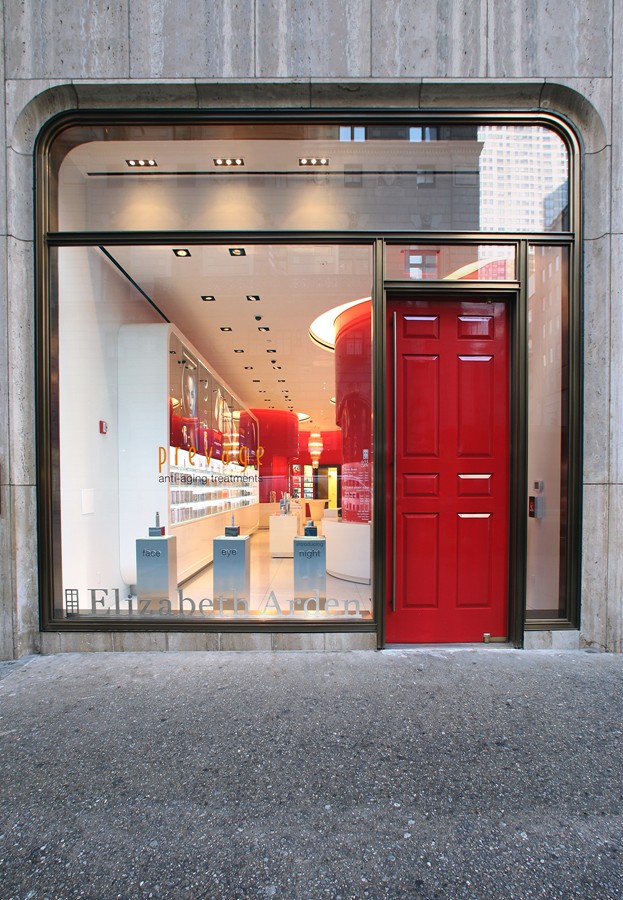 Walter notes a significant change for the company occurred in October, 1992, when Red Door Spas was spun out from the Elizabeth Arden beauty products company. Over time, the salon/spa division had been scaled down, and by 1992 there were just two locations in operation, Washington, DC, and Fifth Avenue, New York.
In 2000, North Castle Partners, a private equity firm, acquired Elizabeth Arden Red Door Spas, refocused the business on the core values that had made Elizabeth Arden so successful, and attracted a passionate new team. "We believe, whether shampooing a guest or administering a massage, that we are all touching the lives of our guests in a way that affects their well-being. Every one of our 2,000 associates loves what they do and shares a deep passion for taking care of others," says Walter.
Today the Red Door Spas brand includes 24 day spas and seven resort spas, and its staff performs 700,000 services a year, reaching 400,000 guests. "A common misconception is that Red Door is a more mature brand," Walter noted. "In fact, the average age of our customer is 38, and while our primary customers are women, today we are seeing an increasing number of male guests. The opportunities we see for growth are just the tip of the iceberg."
Health and Beauty, the Right Way
Red Door Spas has also focused on creative new treatments and services, from smooth sculpt, which stimulates the lymphatic drainage system to release built-up toxins, to organic microdermabrasion using crushed flower petals. "Red Door Spas are not just about luxury," Walter adds. "It's about health, the benefits of touch across all services, and the right people doing the right things, the right way."

"As our founder was fond of saying, 'To be beautiful and natural is the birthright of every woman.' All of us at Red Door Spas are part of a wonderful heritage that is much bigger than the business is today. Our mission is to continue Ms. Arden's passion of enhancing the lives of our guests and associates through beauty, harmony and well-being."