The Pioneer Spas: Spa Eastman Health & Wellness Retreat
---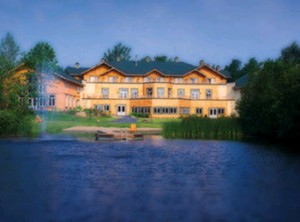 The internationally beloved Spa Eastman asserts, "We are not a hotel with a spa. We offer a global and authentic health spa retreat." It's an important distinction that makes Quebec's Eastman one of our favorite spots in the Great White North to unwind and revive as we savor their healthy, delicious food, wonderful treatments and fitness/wellness programs.
Open since 1977, the stylish, 326-acre Spa Eastman, located in the province of Quebec, has the distinction of being Canada's first destination spa. Central to this beautiful spot is its "art of living healthy" philosophy, which helps guests initiate an improved lifestyle. And its inviting French ambience, complemented by seven pavilions affecting a country-like village and a gorgeous view of Mount Orford, creates a magical setting for self-renewal.
The spa, about to celebrate its 35th anniversary next year, "really opened a path in Canada," says Jocelyna Dubuc, owner, founder and heart of Spa Eastman. "We created a model of vacations that goes far behind the simple massage, or the aesthetic treatment a client may receive. Our overall vacation offer is based on our mission to create a unique concept in which to experience a customized spa-vacation focused on self-renewal and wellness."
This fall, Spa Eastman will undergo a study with Sherbrooke University and Medisys, a leading provider of preventive health programs and independent medical assessments in Canada. The study, Dubuc says, will demonstrate the impact of a stay in a destination spa on overall health and wellbeing.
A Certain Je Ne Sais Quoi
At Spa Eastman, the "art of living healthy" begins with a "true, healthy vacation." A comprehensive spa menu is combined with an extensive program of fitness, workshops and nutrition. Invigorating activities such as tai chi, aqua yoga and hiking, a diverse configuration of accommodations, and excellent gourmet spa cuisine, which uses organic ingredients whenever possible, help kickstart guests' journey to health.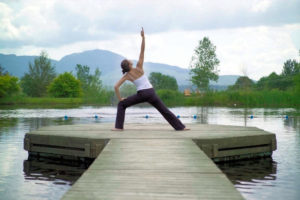 In 1977, however, "I wasn't even aware of the existence of other such places" like Spa Eastman, Dubuc says. "After having [experienced] the impact of meditation, vegetarian food and body treatments for myself during a long stay in India, I wanted to created a vacation location where people could really reflect, rejuvenate and take care of themselves, deeply, back home in Canada.
At the beginning of the '90s, almost every hotel in the province of Quebec was hiring a couple of massage therapists and calling themselves 'spas,'" Dubuc continues. "At that time, we were still just a few offering our services in an overall well-being objective. We got together and created the first certification body for the spa industry in Canada, implementing serious prerequisites and anonymous control visits to those wanting to get the "Relais santé" quality label." Today, there are still only 27 certified "Relais santé" in Quebec, out of over 300 spas in operation, she says.
As a member of the prestigious Destination Spa Group and the Quebec Association Spas Relais santé, Eastman has been acknowledged by its peers. The spa also has won SpaFinder's Readers' Choice Awards in the categories of "best for affordability" and "best for environmental classes."
It's in the Bath
Eastman's excellent spa repertoire also includes the option of "taking the waters," an important aspect of its regular programming. Workshops and information sessions educate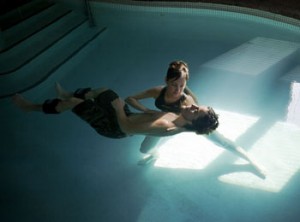 guests on the therapeutic benefits of the baths, which they can utilize when using the spa's innovative balneotherapy and Nordic Baths spa section. This particular area encompasses two outdoor pools, one new hammam, one polar bath and Kneipp circuits. There is also a list of 85 different spa treatments, along with amazing packages, from day offerings to two- to 14-day Relaxation or Health & Wellness Immersion packages, including theme weeks like "Raw Food Cure Week" and "Weight Loss & Fun Week."
Proud of its committed staff, Spa Eastman plans on offering the same service and tranquil setting that has made it a pioneer of North American spa. With its backdrop of forests, rivers, fields, and ski and hiking trails, it's the perfect spot to restore in any season.
"I see Spa Eastman as the mecque of fun and healthful spa vacations, the number-one spa to get healthy, to get fit, to lose weight, while having fun and spending a wonderful vacation time!" Dubuc says.
Our 25th Anniversary Celebration continues with more Spa Nostalgia Slideshows >
---