Six Tips for the Ultimate First-Time Massage
---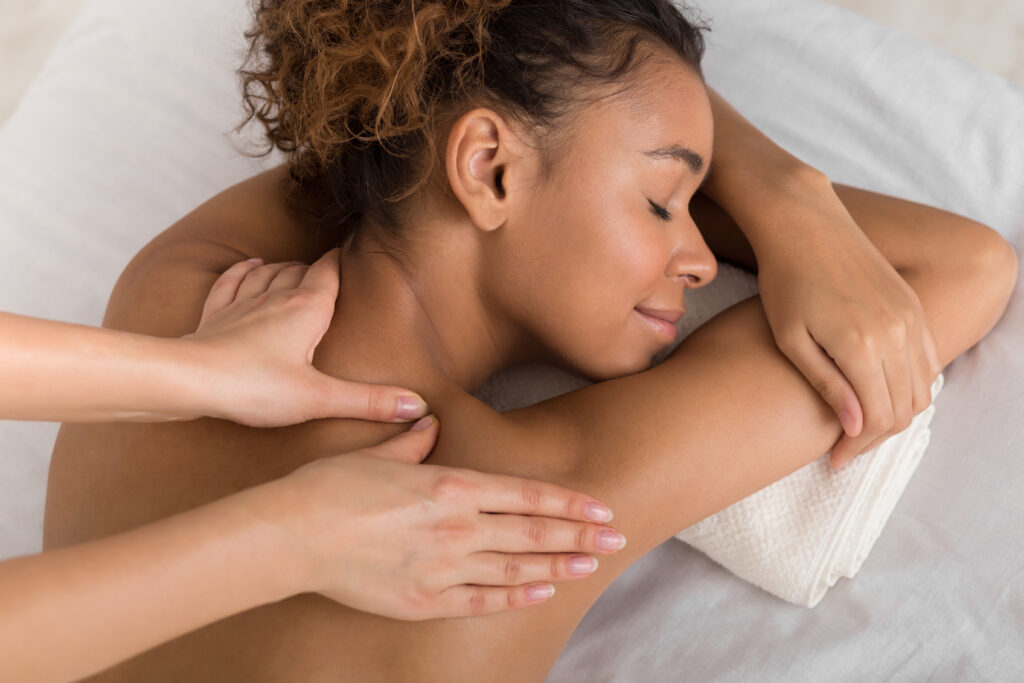 Going to get a massage crosses your mind frequently. You even have a gift card. And now you've finally booked that appointment for a little me-time (hooray!). As your spa day approaches, these six touchpoints will help first-time visitors have the ultimate relaxing massage experience.
First-Time Visitors to a Massage
Menu options: There are many (many) massage modalities to choose from. Determine which type is right for you depending on your needs and goals. Aching pain from that recent sports game? Try deep-tissue. Wanting to center body and mind? Ayurvedic may be your answer. Visit our massage guide for suggestions. (Hint: If you're new to massage, opt for Swedish, aromatherapy or hot stone.)
What to expect: Upon arrival at a spa, you check in with a receptionist. You'll visit a locker room to change into a robe and slippers before being led to either a relaxation area or your treatment room. Once inside the room where your massage will take place, your therapist will step out while you undress. (This does not pertain to massage types such as Thai, reflexology or scalp, where you'll remain clothed.) Unless otherwise noted, you'll lie face down on the massage bed, underneath a covering (such as a sheet, blanket or towel), with your head positioned comfortably in an open-face pillow. Your therapist will knock before returning to the room and starting the treatment.
Underwear is optional: While many choose to go sans undergarments during a massage treatment, if you feel more comfortable leaving them on, feel free.
Say goodbye to insecurity: While you may be in the buff, know this: Your body is almost entirely covered with a sheet/blanket/towel the entire time except for the area that's being massaged. Your therapist should be skilled at the art of what's called "draping," i.e., positioning the sheet as you turn over and as she/he moves to different regions of the body.
Speak up. It's totally okay, and massage therapists prefer if you tell them if the pressure is too much or not enough. Their ultimate goal is to make your massage experience the best (and most calming) it can be.
Relax! Forget about work emails, phone calls that need returned, everything on your to-do list…treat yourself and become immersed in this wellness experience. Soak in the spa music playing and get connected to your body. Massage offers amazing benefits, after all!