Somme Institute Nominated for Best Anti-Aging Product 2010
---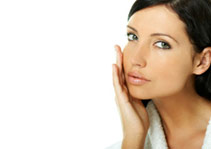 The anti-aging category in the United States has grown immensely in the past year, and AsiaSpa Magazine recently announced the shortlist of nominees for its AsiaSpa Awards, upon meeting on November 11 at Hong Kong's newest design hotel, The Mira.
Among the many categories ranging from "Urban Spa of the Year" and "Eco-Friendly Spa of the Year," to "Spa Personality of the Year" and "Best Children's Menu," the top Anti-Aging Products for 2010 were also highlighted. Selected by a panel of 28 judges, 12 anti-aging products were selected, including Somme Institute's 5-Step Regimen, which bases its products on MDT5 technology — five highly engineered vitamins (A, B3, B5, C, and E). The technology is said to deliver vitamins deep within the skin, with more than seven years of research showing significant damage-reversal that goes beyond the skin's surface.
Other brands on the anti-aging products shortlist include:
Algotherm, Aromatherapy Associates, Biodroga, Clarins, Cosmedicine, Dermalogica, Dr. Barbor, Elemis, Murad, Pevonia, and SkinCeuticals.
The AsiaSpa Awards serve to represent the best in this year's movers and shakers, consistent performers, and those who've made a big impact in the world of spa. Also, be sure to check out SpaFinder's Readers' Choice Award winners, too!