Spa at Ravella: An Oasis in Las Vegas
Published: Tuesday, November 8th 2011
---
Las Vegas: Bright lights. Long nights. Sound familiar? Rejuvenation isn't the first thing to come to mind when you're on the strip, but on a recent trip, I found that Sin City has a bit more to offer in the wellness department than what I had originally thought. Located on stunning Lake Las Vegas, which plays host to a blossoming community of residences, shops and resorts, the Spa at Ravella and its signature Journey to Balance massage showed me the "yin" to the typical Las Vegas "yang."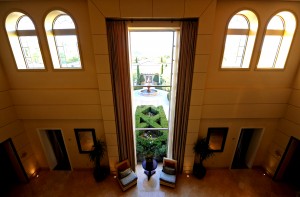 The community of Lake Las Vegas, which is situated just 17 miles from the strip, is lush, green and gorgeous. And it was quiet on that Monday morning as I pulled into the driveway of the Ravella, which stands elegantly on the Lake as a picturesque Mediterranean-style resort. As I walked towards the spa, which was housed in a building separate from the main hotel, I was absolutely amazed that in just 20 minutes I could be surrounded by a completely different environment, one that tapped into the natural beauty of the terrain and the natural light of the sun.
Once inside the spa, I continued on my path to relaxation—forgetting about the noise of the strip, the fluorescent lights and rambunctious people—as I settled into the steam room. I absolutely loved how quiet everything was and how charming the spa looked; the décor expertly matched the beauty of the resort, but in an understated way that made me feel completely at home. Unlike the strip, which often times opts for the wow factor, the Spa at Ravella captivated me with simple, cozy luxury.
Before my Journey to Balance massage began, my therapist explained that she'd be using essential oil blends matched to the body's seven chakras, or vital centers.  As she moved through the chakras, she explained the colors and qualities of each – for example, the fifth chakra is attuned to the color blue and represents creative expression.  Aromas of peppermint and cinnamon infiltrated my senses, which were seamlessly replaced by whiffs of sandalwood, rose and geranium, as she transitioned to my fourth chakra.  This chakra opens the body to acceptance and self-love, she said, as I sank deeper into a state of relaxation.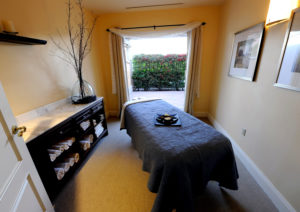 The treatment is described as one that lulls you into a deeper state of harmony, and I couldn't agree more.  It was one of the more memorable and original massages I have ever had, and what's more, it was multi-dimensional; yes, I was relaxed, but I was also aware of my body as it pertained to that ever so desirable state of balance. Not every massage can do that. I couldn't help but think of this enlightening and educational journey as a prime example of how one can easily tap into a different side of Las Vegas.
On my way out, the spa director showed me what might be my favorite amenity at Ravella, a custom aromatherapy bar, where guests can create their own blend of essential oils into a lotion, scrub, or oil. It's the perfect way to capture the memory of a serene side of Vegas, and a fragrant reminder of the importance of inner calm and balance as I headed back into the hustle and bustle.
Most recent from Editors' Picks