10 Healthy Retreats to Book this Fall
Published: Monday, August 31st 2015
---
With the kids back in school and the weather finally cooling down there's no better time to book one of these 10 healthy retreats! We've rounded up some of the fall retreats we'd love to book below.
Mii amo, a destination spa – Sedona, Arizona
From October 25 – November 1 head to renowned destination spa Mii amo for the Empowering Your Inner Goddess Retreat with Cathleen Miller, a Master Intuitive, author, and owner of Nature Spirit Holistics. This Halloween week of empowerment, celebration, and soul life expansion will explore everything from body healing issues and divine energy to creating a sacred space everywhere you go. The retreat includes many enlightening activities including a Xchel Full Moon Ceremony where you'll experience the healing powers of moonlight. Check out all of the activities and book your experience here.
Phulay Bay, A Ritz-Carlton Reserve – Thailand
From October 20-25 experience Crystal Sound Healing with Khun Noom in Phulay Bay. For more than 10 years Khun Noom has practiced various healing modalities around the globe. During this 5-day retreat, you will experience the mind, body, soul healing abilities of crystal singing bowls, crystal chakra balancing, mindful breathing, and sound meditation.
Parrot Cay by COMO – Turks and Caicos
Yoga expert Elena Brower, author of the popular yoga workbook Art of Attention is hosting a week-long Winter Healing retreat from November 8-14 that will combine alignment-based Hatha yoga and vinyasa flow. The retreat includes six-night accommodation, 4.5 hours of daily yoga instruction, airport transfers, and lunch and dinner offerings from the COMO Shambhala Retreat menu. The retreat starts at $5,575 for single occupancy and $8,772 for double. Book here
Turnberry Isle Miami – Turnberry, Florida
Partnering with two leading South Florida physicians, Dr. Ellen Lebow and Dr. Michael Braun, Turnberry Isle Miami has developed its Optimal Wellness Program. The program was created to address the individual needs of participants by designing and managing customized health plans based on clients' personal goals and medical needs. One such program is the Bio-Identical Hormone Restoration (4 days, 3 nights). The package includes working with the doctors to evaluate your individual hormone levels which decline as we age. From there, the doctors will recommend bio-identical hormones to restore balance between the brain, muscles, heart, blood vessels, joints, and skin. The package even includes the first month of these specially compounded bio-identical hormones (excluding growth hormone secretagogues), urine NTX Telopeptide marker for bone loss analysis, and an IV nutritional cocktail during the guest's stay.
Pritikin Longevity Center and Spa – Miami, Florida
From October 4-18, enjoy the Cooking Like a Pro retreat at Pritikin Longevity Center and Spa. There you'll learn to cook seasonal, healthy recipes perfect for impressing your guests during the holiday season! Available as an addition to the full Pritikin program for $650 per person, per week.
El Conquistador Resort & Las Casitas Village  – Puerto Rico
Now, when you book a stay at El Conquistador consider one of its healthy three-night, four-day retreats inspired by nature's elements! Upon arrival you'll receive a physical assessment and body fat analysis from there you'll enjoy the healthy retreat! The Earth Retreat includes a twilight yoga class, hike of El Yunque Rainforest, mountain trek on Palomino Island, raw foods "Lunch & Learn," and an 80-minute rainforest hot stone massage. The Fire Retreat includes a biobay tour through luminescent waters, beach boot camp on Palomino Island, extreme nature hike, cooking with spices "Lunch & Learn," and 75-minute hot Thai poultice massage. The Water Retreat includes a starlight labyrinth meditation, a snorkeling trip, an aqua parkour, fitness class, juicing "Lunch & Learn," and a Baño de Oro spa treatment. Finall the Air Retreat includes a starlight labyrinth meditation, zip lining at El Yunque Rainforest, a beach boot camp at Palomino Island, farm to table "Lunch & Learn," and tropical bliss scrub and massage.
Sanctuary on Camelback Mountain – Paradise Valley, Arizona
After a successful launch last year, Sanctuary on Camelback Mountain will host its second Satori Meditation Retreat from October 4-7. The retreat, hosted by master meditation instructor Sarah McLean, will include candle light yoga, meditation in motion, and mindfulness practices. Plus, guests will enjoy rejuvenating spa treatments at the Sanctuary Spa, healthy and delicious food at elements restaurant, and accommodations. Sanctuary's Satori Meditation Retreat is limited to 12 participants and starts at $2,397 per person.
Canyon Ranch – Lenox, Massachusetts
Celebrate the anniversary of Canyon Ranch in Lenox from August 31 through September 30 and save 25 percent on your all-inclusive package rate of three or more nights. Rates include accommodation, three gourmet meals daily, healthy snacks, more than 40 fitness classes and activities daily, and more!
Golden Door – San Marcos, California
From November 22 -29, book your stay at Golden Door for the Celebrations for the Harvest. During these three weeks, Golden Door will be placing an emphasis on bio-intensively grown and sourced, organic farm-to-table cuisine. Chef Greg Frey, Jr. will open his kitchen for a special cooking demo and share his secrets for juicing. Choose from the Signature 7-Day program or a 3, 4 or 5-Day Sampler. Call 866.420.6414 today for Special Rates and mention Spafinder.
The Ritz-Carlton, Kapalua – Kapalua, Maui
Set in Maui's gorgeous North Shore, The Ritz-Carlton, Kapalua is kicking off their annual wellness season this September. Through November, the resort will introduce new wellness offerings including skinny cocktails, complimentary workout classes, and environmental classes through the Jean-Michel Cousteau's Ambassadors of the Environment program. In addition, the resort will be hosting the 3rd Annual Wellness Weekend "E Malama Kou Kino," which translates to "care for your body," from September 25-27, 2015.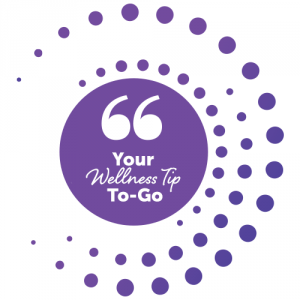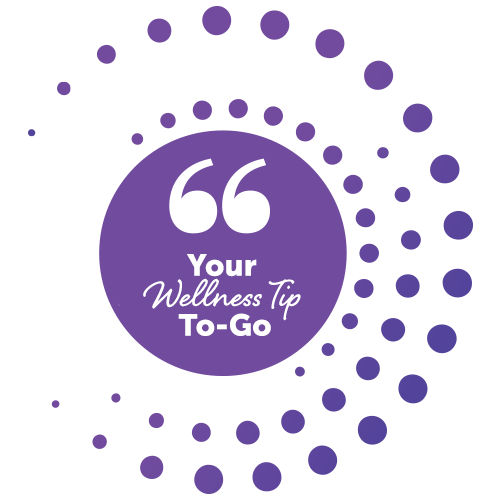 Your Wellness Tip To-Go:
Didn't find what you're looking for? Browse through even more wellness travel and retreat destinations on spafinder.com.