5 Tips for the Solo Traveler
Published: Monday, January 3rd 2022
by Spafinder
---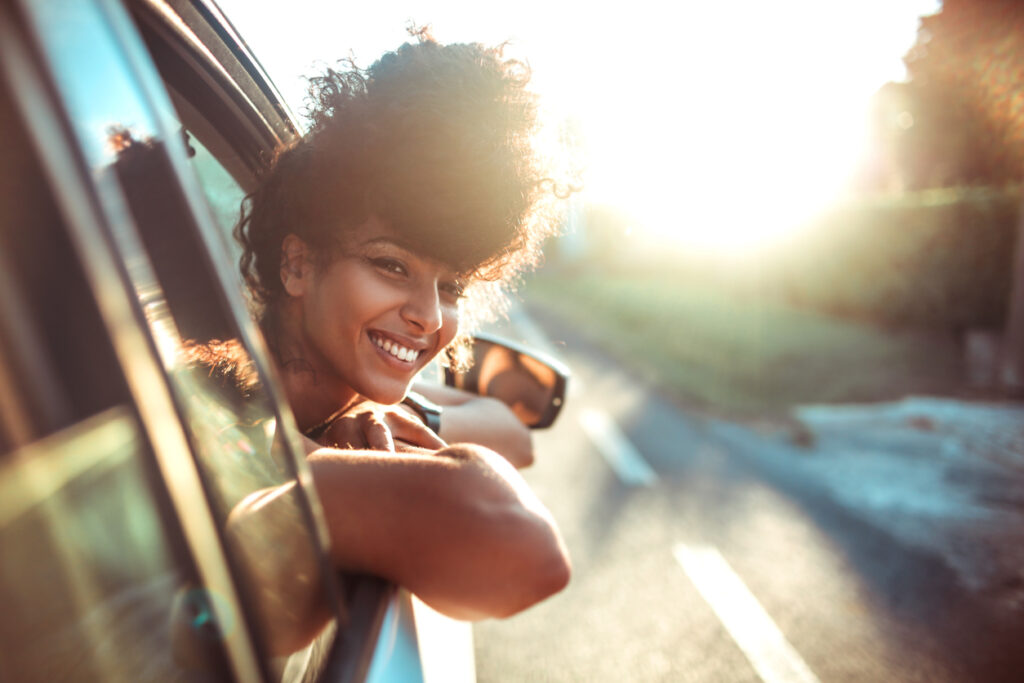 You love a girlfriend's getaway or a romantic trip with your significant other, but there's a bolder wellness trend in 2022: being a solo traveler. That's right… we're talking about packing your bags and heading to a new city or country, all on your own! Solo travel has been gaining momentum, as there are countless benefits to traveling by yourself. These include more independence, a sense of self-discovery, the chance to meet new people, and more. While it may seem daunting at first, trust us when we tell you that solo travel will become one of your most enriching experiences. Here are a few things you need to know on your solo trip:
Start small
Sure, Julia Roberts's journey in Eat Pray Love was envy-inducing, as she ate fine cuisine in Italy and discovered the power of prayer in India. Her solo travel trek certainly covered the self-discovery and indulgence aspects, but first-timers can start a bit smaller. You don't need to hop on a plane to begin your life as a solo traveler. Even a trip by yourself to the spa in the next town can do the trick! This means that you're close enough to home to feel at ease. But you also still have the entire resort and spa as your personal playground. Start with a new city, and soon you'll be ready for a solo backpacking trip.
Treat yourself
One of the greatest perks of solo travel? You answer to nobody but yourself. You can do anything you'd like at any time, without consulting the group first. Plus, you will enjoy every last second of it. What does this mean, exactly? Spend three hours in the museum admiring every work of art, lay by the pool as long as you like, and get a three-hour massage at your leisure. Or maybe even two massages to spice up your routine, as it's nobody's choice but yours! Solo travel means that your vacation is purely yours, and you'll never realize just how freeing it is until you try it.
Walk or bike everywhere
For those who have traveled a little farther out of their comfort zone, we'd recommend skipping the Lyft and walking or biking everywhere. A stroll downtown will unveil treasures you didn't even know existed. (Think adorable pub, a beautiful park where you can bring a book, or a thrift store to do a little shopping.) Breathe in the fresh air as you pay close attention to your surroundings, and discover the beauty in the smallest things. We love making new memories at the Spa at The Del and exploring Coronado Island on bike or on foot. For those who chose a more nature-esque location, check out The Lodge at Spruce Creek on Stowe Mt. in Vermont and Sanctuary Camelback Mountain Resort in Arizona. We recommend daily hikes to become one with the outdoors. And then book a well-deserved massage, of course!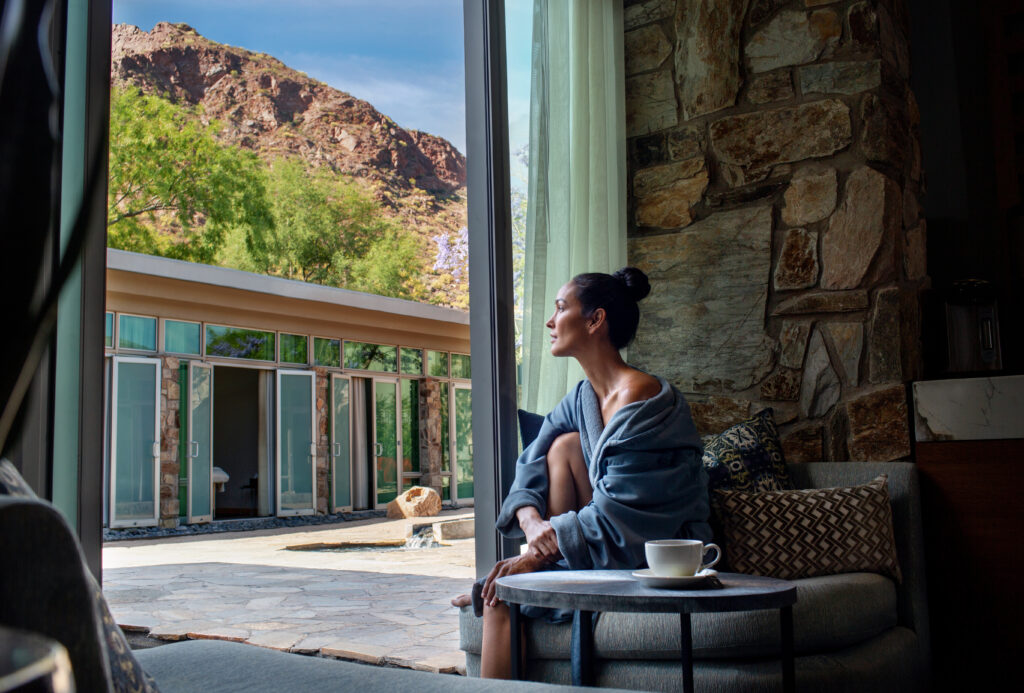 Chat up strangers (if you'd like to!)
Solo travel is a wellness trend that you simply must try in 2022. However, being by yourself doesn't mean that you aren't allowed to meet new people. In fact, we encourage it! The farther you venture away from your hometown, the more interesting people you'll meet. We're talking about fellow solo travelers, anniversary-celebrating couples, your potential new best friend… the options are endless. You're likely to come across these people in quieter settings, such as getting a drink at the resort bar or over dinner at the hotel restaurant. You're in a new city discovering you, so strike up a safe conversation with a stranger if you're in the mood!
Share your location
On a more serious note, traveling alone means that you must be alert at all times. However, there's no need to be alarmed or frightened, it's simply a matter of being aware of your surroundings to keep you feeling safe. One of the best ways to do this is through sharing your location on your phone with at least one or two people, especially if you're farther from home. Most smartphones allow this feature, which helps your loved ones back home feel relieved and you feel like your safest self. But don't not take that solo trip, as everything will be fine. Just don't forget to share your location on your iPhone or Samsung Galaxy.