Amrit Ocean Resort – a New Definition of Paradise
Published: Thursday, April 15th 2021
by Spafinder
---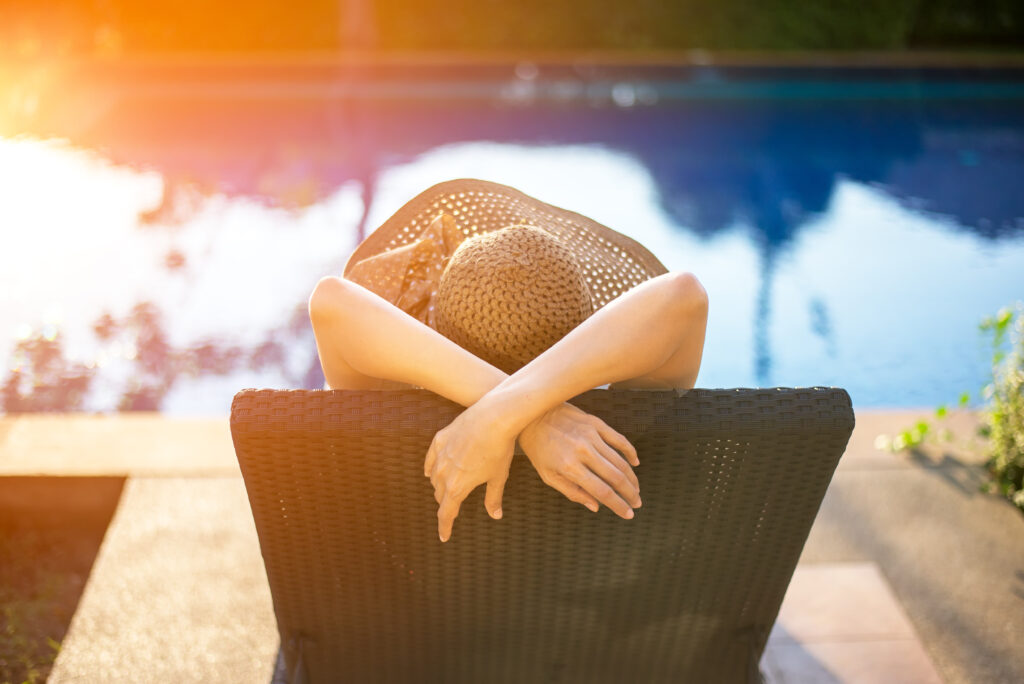 As the saying goes, "the best things in life are worth waiting for." That's exactly how we feel about Amrit Ocean Resort, the upscale spa haven on Singer Island that takes luxury and wellness to a new level by combining ancient and modern science. We're excited to give you a sneak preview of Florida's most anticipated wellness destination – and why it's getting well-deserved, rave reviews.
Amrit – Your Ultimate Destination:
If you've been saving your travel for the ultimate, "I deserve the best," luxury spa and wellness escape, Amrit Ocean Resort is your destination. Located on nearly eight gorgeous beachfront acres on southeast Florida's exclusive and private Singer Island, Amrit is a quick drive from West Palm Beach and just 15 minutes from Palm Beach International Airport.
Amrit's Exceptional Amenities & Experiences
Amrit Ocean Resort describes their stunning property as "an oceanfront haven designed to provide an immersive wellness experience…where Eastern principles meet Western luxury." We describe Amrit in one word, "Wow!" That's because the concept, design, setting and five-star service leave us speechless.
Take a look at a few of the amenities and experiences you'll find while rediscovering life:
pristine private beach and pools made for lounging and refreshing swims
a four-story spa with an array of therapies and treatments, hydrothermal experiences, a hammam, several pools and a full-service salon
fitness classes, Pilates, yoga and more in Amrit's state-of-the-art fitness center
watersports including paddle boarding, boating, fishing, kayaking, diving
luxurious guest rooms and ultra-luxury wellness suites
sophisticated dining with a scrumptious, healthy cuisine (and healthy cooking classes)
ocean views and fresh air everywhere you turn!
Your Personal Wellness Experience
Before you arrive for your spa getaway, you will be introduced to a wellness guide who will design a Personal Wellness Roadmap based on Amrit's Five Pillar Philosophy: Mindfulness, Nutrition, Fitness, Relaxation and Sleep. Together, you will create a life-changing wellness plan aligned with your goals and lifestyle. In an organic nutshell, Amrit is much more than a fabulous, luxurious spa resort.
More About Amrit's Wellness Spa & Fitness Center
You're taking this vacation to restore your tired body and exhausted mind, right? We are sure you'll want to book plenty of me time in Amrit's 140,000-square foot Wellness Spa. We love that there are so many choices, including Shiatsu, Reiki, Reflexology, Manual Lymphatic Drainage massage, body treatments and customized skincare services. And we really love Amrit's exclusive Aayush hydrothermal circuit with steam, sauna, hot/cold plunge. There is also a hammam and salt chamber and you can book private beachfront spa treatments. (Sign us up!)
In addition, Amrit offers state of the art fitness equipment,​ along with yoga, spin, TRX, meditation, Tai Chi, and Pilates classes, to name a few.
During your stay, make time to explore Amrit Wellness Spa's unique experiences, including Integrative Wellness Therapies, Traditional Chinese Medicine, Sound and Light Healing, Ayurveda Medicine, Flotation Pods, and an IV Infusion Lounge to boost your cells and build your immune system​.
The full-service Hair Health & Beauty Salon offers a variety of hair and beauty services including cuts, color, hair and scalp therapy, nail treatments, make-up, waxing and bridal services.
Nature and Wellness Come First on Singer Island
In addition to the Amrit Ocean Resort, Singer Island is known for its pristine beaches and premiere snorkeling, scuba, fishing, biking and hiking spots. Beaches are a natural habitat for the loggerhead turtle, and just minutes from family friendly Loggerhead Marine Life Center. The warm gulf stream waters also makes the island is a haven for boating and fishing.