April Tropical Getaways
Published: Tuesday, March 14th 2023
by Spafinder
---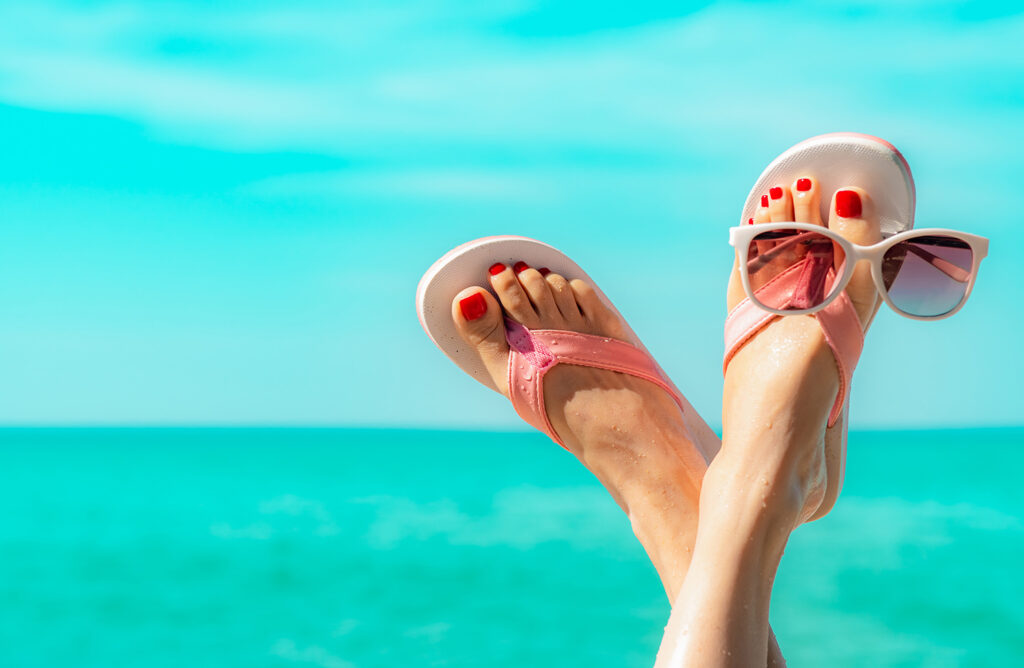 Ah, April—the perfect month to escape the lingering winter blues and bask in the warm embrace of the tropics! Whip out your beach clothes and get ready to enjoy a pina colada because the time has come to embark on a tropical getaway. These vacations help to soothe the soul and invigorate the senses, whether you're sipping fruity cocktails, looking over the ocean, or enjoying gorgeous flowers on your hike. Plus, April means your taste for adventure will increase, and Spafinder has the best deals to help you spring into action. Are you ready for a beachside view and a breezy massage? Here are the can't-miss tropical getaways made just for you.
Describing itself as a "Wellness Inclusive, Adults Only Sanctuary," the Meliá Punta Cana Beach Resort is a tropical haven for anybody hoping to improve their physical and mental health. With five distinctive spaces throughout the resort, you'll combine nature with nourishment to stimulate the senses. You can lay out in one of several pools, enjoy delicious dining options, reserve a facial at the YHI Spa, and so much more! But going back to the pampering, let's talk about these Spafinder offers. The spa's Tropical Escape Package includes several treatments to de-stress, restore, and renew, while the Restore-Rebuild-Reconnect experience is perfect for any girl's getaway!
Let's be real; you're in heaven from the moment you step off the plane in the Dominican Republic, with its crystal-blue skies, palm trees, and tropical environment. However, just wait until you get to the YHI Spa at Melia Caribe Beach! The Tropical Bliss package lives up to its name in every way, providing an all-inclusive Caribbean experience and mind-blowing massage treatments you'll talk about years from now. This experience includes a 50-minute massage plus body exfoliation and wrap, plus a water circuit (steam room, jacuzzi, hot and cold plunge) spa bar, and healthy amenities. You haven't really lived until you've had a tropical fruit body exfoliation followed by a Jacuzzi night with nutritious eats. That's why you deserve to treat yourself to this tropical getaway in Punta Cana!
Six pools, one phenomenal spa, and endless fun activities for the whole family? Yes, please. The Garden Suites by Melia is a family-friendly spot to enjoy all that the Caribbean has to offer, and we love this for you! The little ones will have a blast in the kid's area and waterpark on the property, while the adults can enjoy delicious cuisine at one of several restaurants and pamper themselves like a dream. Speaking of which, have we told you about the Spa For Lovers package at the Garden Suites by Melia? It includes an 80-minute couple's massage complete with a foot ritual, private jacuzzi, aromatherapy bar, sparkling wine, and more. You'll be head over heels for each other with this romantic package, spending the nights alone with your partner and your days having wholesome fun with the entire family!
The ambiance is everything at the Falcon's Resort by Melia, located on the idyllic Bávaro Beach with a breathtaking mix of tropical nature and natural luxury. You can talk a walk through the lush gardens or sandy oceanfront before heading to the spa. Plus, the resort is so luxuriously peaceful that you may just indulge in an unintentional digital detox, because who needs to scroll Instagram when you have these beautiful sights in front of you? You can even take things up a notch with the Well-Living Therapy package, a self-care experience that you'll need to see to believe. This rejuvenating treatment lets you hand-select your oils before your 80-minute body scrub, mask and a healing massage.
Ready to book your trip to the Dominic Republic yet? We sure are!