Back to the Future: 15 Ultra-Modern Space-Age Resort Spas & Treatments
Published: Monday, January 21st 2013
---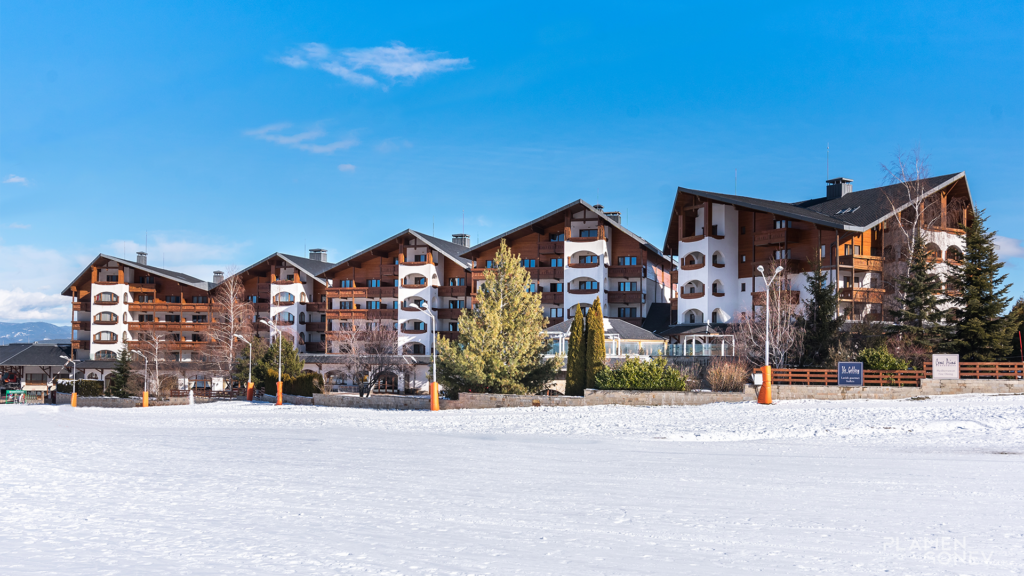 Let me be completely honest: Science and space are not my strong suit (spas on the other hand? Absolutely!). The only things I know about Star Trek, Spock, or the solar system are what I've learned from an episode of The Big Bang Theory. But what I can recognize is that there are some stellar futuristic resort spas and treatments with cutting-edge architectural design. None could arguably be more so than the reported-to-be-under-construction Crescent Place and Hotel Crescent in Azerbaijan, (though Dubai's talked-about Apeiron Hotel and Virgin Galactic's spacecraft also ring a bell).
Along with Crescent, get ready to blast off—here are 14 additional space-age resort spas and treatments!
Yas Viceroy Abu Dhabi – Abu Dhabi, United Arab Emirates
Indoors, the Yas Viceroy Abu Dhabi on Yas Island evokes a "contemporary fusion of elegance and momentum," and outdoors, it takes a bold departure from the norm with its "gridshell": 219 meters of steel and 5,000-plus diamond-shaped glass panels suspended over two hotel towers; the LED canopy radiates thousands of colors and shades for a brilliant optical effect.
Burj Al Arab – Dubai, United Arab Emirates
One of the tallest buildings in the world, Dubai's Burj Al Arab's über-contemporary architectural esthetic—mimicking the sails of an Arabian dhow billowing in the wind—rivals the 202-room resort's unparalleled amenities, including its Assawan Spa and Health Club on the 18th floor.
The Mira Hong Kong – Kowloon, Hong Kong
Check out just a couple of this Hong Kong hotel's design attractions from these pictures. Pretty impressive, huh?
Wolke 7 Cloud 9
Drift away to dreamland…The multisensory Wolke 7 Cloud 9 treatment, incorporated in our 2012 Trends Report and designed by Viennese artist sha., is a canopied, warm cradle-pod that, as you recline, immerses you in cloud scenery and color transitions mimicking the real sky. Sound clouds sourced from the rhythms of both the swinging cradle and your breathing generate 3D "music," as soft vibrations embrace your body, so you're on, well, cloud nine.sha. is also the creator of the AlphaSphere; found at spas like Kempinski Hotel Grand Arena Bansko's Zalez Spa & Wellness Center, the "spaceship for inner journeys," as described on sha.'s website, encloses you in blue light, sounds, and vibrations, while your body sways to your own breathing rhythms.
Poseidon Undersea Resort – Poseidon Mystery Island, Fiji
I named the futuristic Poseidon Undersea Resort, a seven-star destination project underway and underwater on a private island in Fiji, as a must-visit on my spa bucket list. Why? Any place that lets me spa underwater is sure to make a splash with me.Poseidon isn't the only underwater resort planned (as of now, all design/engineering for the sub-sea structures are completed, and the company is working to secure the necessary capital for construction); other projects include astonishing venues like Dubai's Hydropolis. I'll be a race to see which one launches first!
Atomic Spa Suisse at Boscolo Milano – Milan, Italy
Beam me up to this spa, Scotty! This whimsical, 3D-multisensory spa playground at Boscolo Milano is the creation of architect Simone Micheli—filled with reflective, kaleidoscopic, bubble-like spheres, "floating" windows, and LED lighting, you're not sure where to look at this eye-catching, five-star, futuristic hotel spa.Plus, check out the SPA, Boscolo Exedra Nice in Nice, France; also designed under the creative eye of Simone Micheli, the spa features an ultra-modern design with hints of space-age touches.
YeloSpa – New York City, NY
When YeloSpa came onto the New York City spa scene in 2007, the spa's clever "napping" concept (sleep treatments are taken in pod-like cabins) caused quite a sensation, as did its bold, vibrant use of colors and design.
Cryotherapy Cold Sauna (-110° C) at Sparkling Hill Resort and Wellness Centre
You might think we consider Canada's Sparkling Hill a space-age spa for its dazzling use of 3.5 million Swarovski crystals resembling the night sky—and while that's true, what we really find futuristic is its signature cryotherapy cold sauna (-110° C), the first to be introduced in North America. It's designed to, among other benefits, release endorphins to provide immediate pain relief.Read about our visit.
i-SUITE Hotel – Rimini, Italy
With Simone Micheli & Giovanni Quadrelli at the helm, i-SUITE Rimini is a progressive ensemble that we love.
The Ritz-Carlton, Hong Kong – Kowloon, Hong Kong
Currently said to be the world's highest hotel spa, at 465 meters above sea level, The Ritz-Carlton Spa by ESPA will have you thinking you're in space. The spa is located on the 116th floor, and its elevation was the inspiration behind the "cocooned among the clouds" theme (design elements include rounded edges, curved walls, and a floating porcelain art installation dangling from the ceiling).
Genie Pod Spa – New York City, NY
Book an appointment at Genie Pod Spa for the SlimLine Pod; the spa calls it a "space age-style sauna," and we certainly see why. The pod works by heating up the body's core temperature so you'll burn calories during and after the treatment.
Hyatt Capital Gate, Abu Dhabi – Abu Dhabi, United Arab Emirates
Take me to a galaxy far, far away. Nah, just kidding; take me to this resort spa, located in Abu Dhabi's Capital Gate skyscraper designed with a dramatic 18-degree lean. Hyatt Capital Gate's Rayana Spa, or what the property calls its "sky spa," is housed on the 19th floor.
WaveMotion™ Bodywork Table
The WaveMotion™ Bodywork table sounds and appears like something from a Jetsons episode: It rotates (360°), rocks, inclines, and tilts up to 7° in all directions, giving the illusion that you're floating.Mii amo's 60-minute Kinetic Flow treatment incorporates the WaveMotion table; the table's rhythm helps to release energy throughout the body, boosting the relaxation factor and therapeutic benefits.
Hotel Silken Puerta América Madrid – Madrid, Spain
We think the Hotel Silken Puerta America's design is out of this world. Bringing together 19 top architecture and design studios from 13 countries to design a "space that invites people to dream," each floor has a different concept, with interactive-type rooms that encourage guests to use their senses.
You Might Also Like:
Most recent from Editors' Picks