A Bounty of Farm-to-Table Spa Treatments
---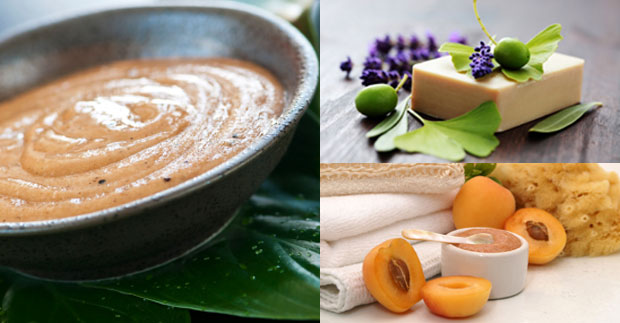 Many foodies love farm-to-table cuisine, and now spa enthusiasts can get in on the farm-fresh action with farm-to-treatment-table treatments. Here are just a few of the many farm-to-table spa treatments out there that incorporate local ingredients, some of which are harvested right on the spa's property.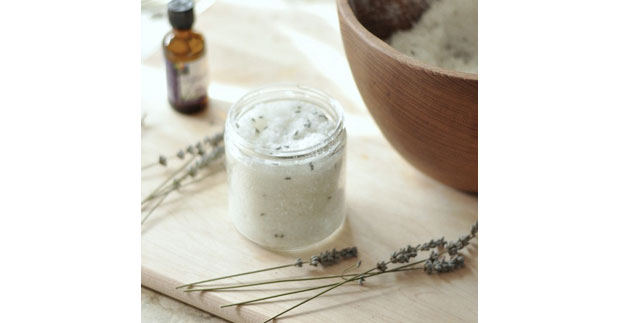 Smooth, soften, moisten and renew the skin with Nob Hill Spa's all-organic lavender sugar scrub. Using locally grown lavender from Michele´s Apothecary, this is a full body, lavender infused, sugar scrub exfoliation followed by a 20 minute lavender buttercream lotion application to bring full relaxation. (50 minutes, $135)
Michele's Apothecary creates wellness and natural products. Michele works with energy and herbs, is certified as an aromatherapist, reiki master, Ayurvedic practitioner and is a beekeeper. In her Sonoma County studio, she creates products that include natural, organic, consciously cultivated or sustainably wildcrafted ingredients.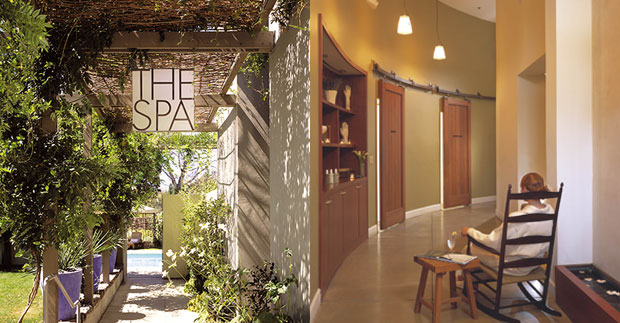 From the spa's "Farm to Spa Collection," enjoy a Meyer lemon sage massage, scrub and wrap. Each of these treatments feature locally sourced products from the biodynamic garden of StellaFlora in Sebastopol, California. Also, enjoy the bounty of Sonoma County through the spa's "From the Farm Stress-Relieving Facial," which uses hand-crafted skincare products from Sequoia Beauty, which sources its ingredients from the farms of Sonoma County.
Image courtesy of Hotel Healdsburg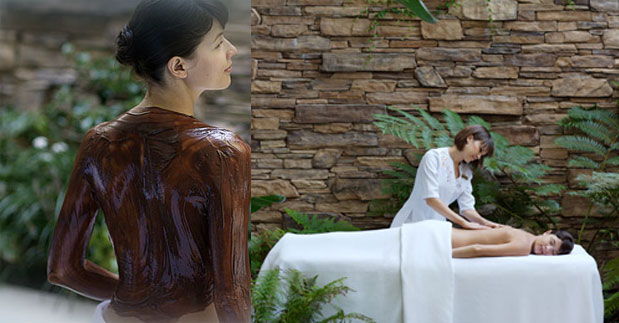 All of the body treatments at Spa Montage at Montage Laguna Beach incorporate ingredients plucked fresh from the on-site organic garden. After selecting fresh herbs and plants from the organic garden – such as thyme, rosemary, lavender and dandelion – guests can choose from hydrotherapy, wraps, scrubs and foot baths.
Image courtesy of Spa Montage at Montage Laguna Beach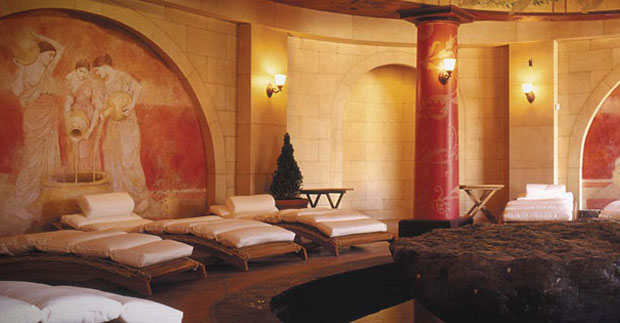 D'vine Vinotherapy Massage: "We use a Mourvedre massage oil, a red wine grape variety that is grown in many regions around the world, including the Rhône and Provence regions of France," resort manager Matthew Dower says. "The antioxidant rich oil has an excellent feel and is moisturizing to the skin. It provides the skin with suppleness and softness. Aromas include a mix of Holly, Mango and Black Cherry."
Get this treatment as a part of the Finger Lakes Wine Package.
Image courtesy of Mirbeau Inn & Spa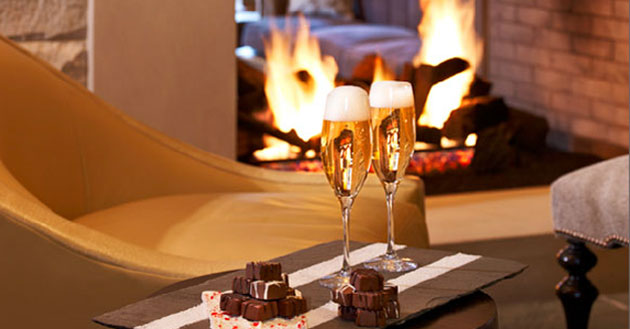 In conjunction with the resort's new Chef's Club (by Food & Wine) restaurant, the spa will be offering a tasting menu of spa treatments paired with food. Guests can experience a prix fixe spa menu of an appetizer, main course, intermezzo and dessert based on the appetizer and dessert scent or flavor they choose. After enjoying an edible appetizer, served on the massage table is a savory salt glow scrub appetizer, a 60-minute massage main course, a palate-cleansing warm eucalyptus compress and whipped body butter application in choice flavor, paired with a chilled glass of private label bubbly and a crafted dessert bite from Executive Chef Thomas Riordan.
Image courtesy of The St. Regis Aspen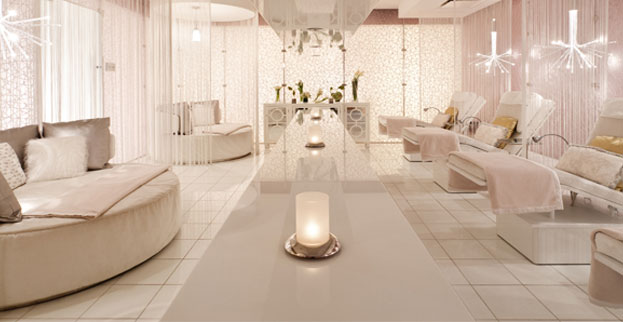 Inspired by the abundance of fresh produce available in Southern California and the glamour embodied by the city of Los Angeles, the urban resort's spa will offer guests a "farm-to-fabulous" program, incorporating fruits, herbs and botanicals harvested from the hotel's own rooftop garden. Therapists work with each guest to personalize a "home-grown" body scrub treatment that will change seasonally based on available produce and the guest's skin type and favorite scents. Tours of the rooftop herb garden can be arranged by request. (80 minutes, $230)
Image courtesy of JW Marriott Los Angeles L.A. Live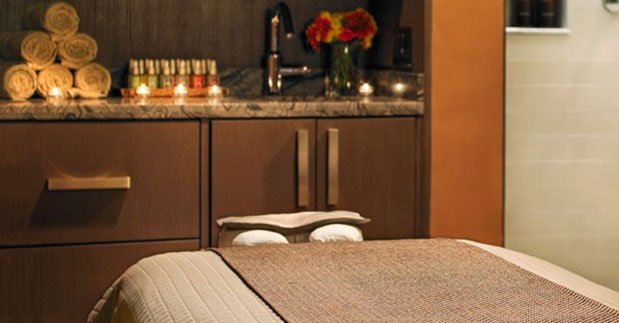 Corbu believes in aligning body treatments with nature's seasonal calendar, so the spa partnered with Chef Peter Davis of Henrietta's Table to craft a menu which features locally harvested seasonal ingredients. Five percent of the price of these treatments are donated to The Greater Boston Food Bank, too. Treatments are only available in the corresponding season.