Spa Spotlight: Ceiba del Mar
Published: Wednesday, July 6th 2011
---
Yoga Amateur on a Beachy Yoga Retreat
Though I am not totally green when it comes to yoga, I am no yogi by any stretch. The extent of my "practice"?  I have taken a handful of classes and do basic poses in my bedroom on occasion.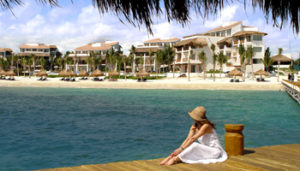 That said, I recently went on a yoga retreat held at a beachside spa resort in Riviera Maya, Mexico, called Ceiba del Mar Resort and Spa (a longtime SpaFinder partner), which became a wonderfully transformative, novel, personal experience.  Everything about the yoga retreat − from the resort itself, the program, the company and the foray into spa and wellness through both a spiritual practice and Mexican healing rituals, comprised the ingredients for a delightful few days. 
Despite my initial concern, being a beginner was truly  no big deal to the company I kept.  And, if I'm good to myself, this won't be my last yoga retreat.  The program was called "Seaside Celebration of Life's Sweetness" and led by a sunny, encouraging, hands-on instructor, Bernadette Birney, who was joined by several devotees from her Connecticut-based studio, Elements Yoga & Wellness Center.  "Bernie" led the classes in anusara yoga, a modern school of hatha yoga started by John Friend in 1997.
Ceiba del Mar was a perfect setting for a solo getaway for the luxury, peace and quiet provided, and it was a short drive from the Cancun airport. The Mayan- and Mexican-inspired boutique beachside resort overlooked the warm Atlantic, and the white sand beaches were mere steps away from where I called home for four days. Plus, my accommodation was palatial! It included a living room and bedroom, two terraces overlooking the pools, plus a separate shower and tub.  Because of a sunburn on my first day in Mexico (thanks to not reapplying sunscreen after a dip in the ocean), I took a long bath every night of my stay and appreciated the delicious, natural, aloe bath amenities provided.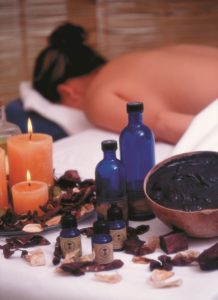 "Bernie" as our instructor is called, led both seasoned yogis, as well as relative beginners, in anusara yoga sessions (twice daily), which is indicative of a good teacher as yoga is all about one's own practice and personal comfort level with poses.  Apparently, poses can always be taken further.  To watch some of the seasoned yogis do so was sheer motivation.   I found myself quite inspired by these displays of strength and confidence and skill.  In addition, I found genuine warmth from the group and shared laughs and meals and stories with new friends.  My being a beginner was of no bearing.  A good teacher can modify instruction for all levels.  Perhaps it is something about the nature of yogis and of this type in particular, which emphasizes "heart opening" postures and focus on a celebration of life, which, to me, lent itself to the feeling of no judgment.
A typical day of my yoga retreat looked like this:
7:30 am – 7:50 am
Morning Meditation on the Pier
(We're advised to bring a yoga mat and towel to wrap ourselves up with as it may be chilly. The setting is magical.)
8:00 am – 9:30 am
Yoga on the Yaxche Terrace
(Face towards the sun and ocean breezes galore.)
Afternoon at leisure
4:15 pm – 5:45 pm
Yoga on the Yaxche Terrace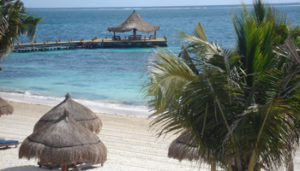 So, what does an "afternoon at leisure" look like?  For a spa-lover, it looks like spa! (In addition to spa, guests can use land and sea sports equipment, including bicycles and tennis courts, kayaks and snorkel or simply sit poolside or beachside and relax, dip, repeat.)
Since the resort is boutique-size (only 88 rooms and suites), the property truly felt like home-away-from-home, and so the spa was one of my favorite spots.  The holistic aromatherapy spa is centered on therapeutic wellness and embraces authentic Mexican healing traditions and Mayan wisdom with treatments that are customizable for a guest's unique needs and said to clear energy.  The spa's own natural and organic products are dedicated to nourishing body and soul.  Time at the spa complemented yoga well as a means to refresh my other senses, enjoy some pampering and continue the focus on myself – a place to harmonize mind, body and spirit.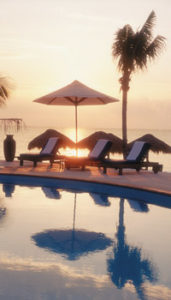 The treatments descriptions of the Signature Ceiba Mayan Experiences were so enticing (plus, I was so eager to get a taste of Mayan wellness), it was tough to decide!  Mayan Clay Massage, a detoxifying treatment and Ook T'on Massage (meaning "legs and feet") for tired travelers using blends of aromatherapy and acupressure massage both sounding blissful.  The first day, I opted for a soothing Aloe Body Masque treatment to alleviate my tender, sunburned skin. Later in my stay I enjoyed one of the many cultural treatments on the spa menu – the Mayan Balsamic Ritual designed to restore balance.  Custom-blended essential oils were applied along my spine like raindrops with the intention to activate "the healing powers of the central nervous system" and utilizing in a soft massage technique, incorporating hot stones so that the oil deeply penetrates the skin.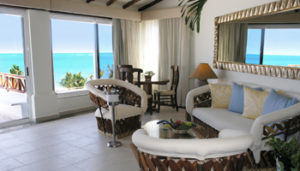 The sweet-smelling spa offers a Zen-like indoor/outdoor relaxation area with jungle-like foliage where organic teas are available, plus, a traditional sauna, steam room, Swiss shower, cold plunge pool and a large warm whirlpool.  It is a quiet and relaxing ambience to spend time in between yoga classes!
Another integral part of my wellness experience was taking part in a Temazcal Ritual, an ancient Mayan tradition intended to purify and to renew the mind, body and spirit. It is typically performed by a shaman at sunset on the beach within a dome-like structure. Hot volcanic stones   are used to heat the structure while the group sits inside near the cooler walls, sweating, chanting and sharing.  It was a very meaningful experience, and when it was through and we stepped out, the sun had set and we each ran into the warm ocean.  It was powerfully uplifting.  Despite trepidation by most participants, getting through the ritual was a big part of it, and completing it felt like a huge feat.  Frolicking in the ocean by moonlight was an added gift.
After a few short days on the retreat, I was feeling fantastic and energized and growing more confident in various yoga poses. I discovered that yoga can be profound, and I want it in my life. Plus, this spiritually-connected physical practice promotes the self, a fundamental tenet of wellbeing.
###
In case you are wondering, here is just some of what this all-inclusive retreat at Ceiba del Mar included:
All yoga and morning meditation sessions
Four nights of luxury accommodation
All meals and beverages (including alcohol)
Use of land and sea sports equipment, including bicycles and tennis courts, kayaks and snorkel equipment; access to the fitness center
A Temazcal Ceremony, a contemporary spa therapy inspired by an ancient Maya cleansing ritual
Stay tuned for more unique retreats at Ceiba del Mar.
Say Om…To These Yoga Retreats >