Chinese New Year Wellness Tips
---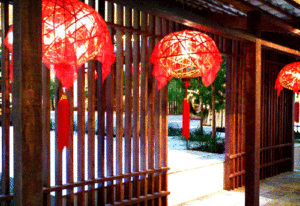 We're officially into the first week of the Year of the Rabbit, and besides the abundance of significant foods, lion dances, and red envelopes, other traditions and superstitions on how to start Chinese New Year off right also surround health and wellness…and a little pampering – nothing wrong with that!
From cutting your hair, to cleaning the house, Well + Good NYC rounded up a couple of these in just the right way:
Bring flowers and plants into your home. Plants and flowers add beauty and bring good fortune, according to Chinese tradition.
Clean house (get a jump start on spring cleaning). And don't forget, personal care products can go bad.
Get your hair cut. Start the New Year with a fresh style, or clean up the one you have.
Wear new clothes, preferably in red, the color of happiness in Chinese culture.
Mend relationships. Easier said than done, we know.
Forget grudges. Ditto above.
And to keep the year off to a right start, be sure to check out SpaFinder's Wellness Week™ in March for opportunities to indulge in spa treatments and try new fitness methods at discounted prices!
Via: Well + Good NYC