Destination Palm Springs: The Ultimate Wellness-and Adventure–Getaway
Published: Tuesday, September 11th 2018
by Spafinder
---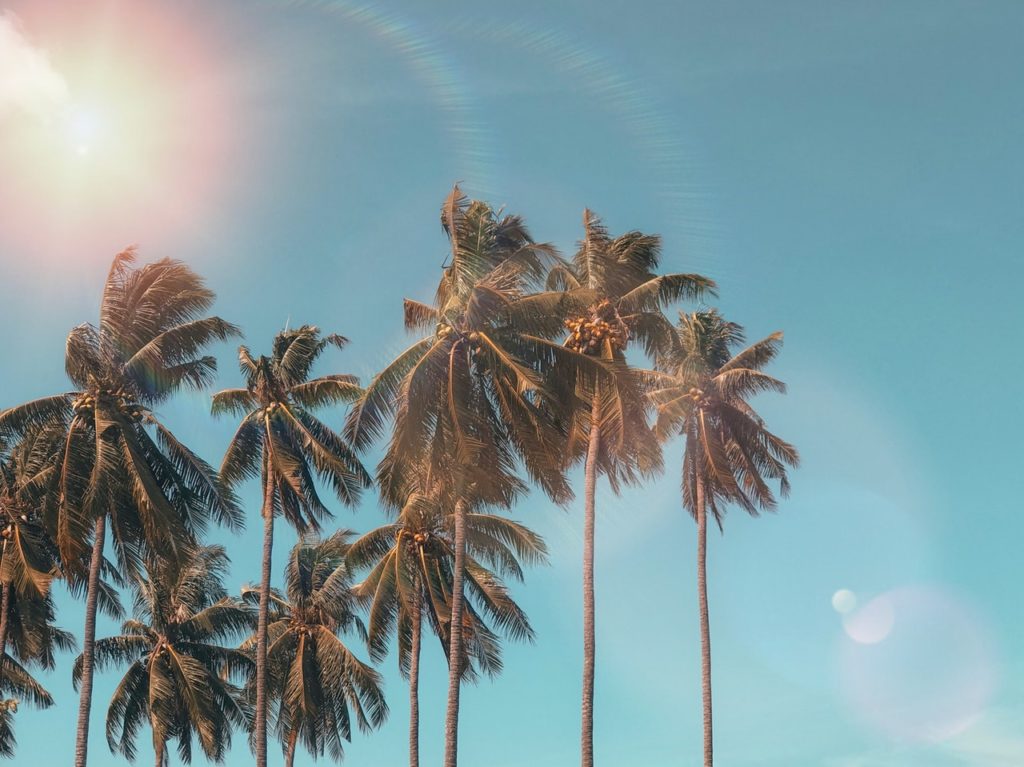 Palm Springs has every imaginable wellness experience, from natural hot springs and luxe spa resorts to yoga, boot camps and weight loss classes to outdoor adventures. This magical desert getaway is known for its healthy restaurants, pampering spas, mindfulness and meditation retreats. That's just the beginning! You will discover recreation and cultural experiences for every taste and budget in the nine resort cities known as Greater Palm Springs.
Your Adventures Begins
Whether you are looking for a thrilling outdoor adventure (think hot-air ballooning, the arial tram or rock climbing) or just want to explore the natural beauty of this stunning desert oasis, Palm Springs has attractions for every taste.  Activities include visits to a national park or natural preserve, hiking, tours of modernist architectural gems, street fairs and festivals.  Greater Palm Springs' numerous museums have fascinating exhibits from historic airplanes to contemporary art to sculpture gardens. Plus, there are countless recreation options, such as swimming, tennis, hiking, world-class golf and shopping at unique shops. We could go on – and on!
Yum and More Yum!
Whether you are an adventurous foodie or just enjoy a satisfying meal, Greater Palm Springs has delicious options for every traveller. Check out unique dining experiences like food, wine and craft beer festivals and the famed Greater Palm Springs Restaurant Week. Plus, discover creative cooking and wine education classes.
Take Time to Say Ahhh
We think spa-ing will be one of the highlights of your desert getaway. After all, soaking in healing mineral baths, being pampered in a luxurious spa or just relaxing poolside are the ultimate ways to live your wellest. Greater Palm Springs is home to scores of luxurious spa resorts and day spas offering an array of wellness and beauty experiences. Plus, in September, the Greater Palm Springs Convention & Visitors Bureau is kicking off its new Live Your Wellest campaign, complete with special offers and events.
If you're dreaming about a Palm Springs vacation, take a look at these options:
The secluded Spa at Andreas Hotel, located in the center of classic downtown Palm Springs, is a perfect place to relax after shopping, dining and nightlife.
The Hyatt Regency Indian Wells Resort is home to the luxurious, award-winning Agua Serena Spa. Seven heated or chilled pools, water adventure rides, tennis, championship golf, and several dining options make this an ideal retreat.
The Four-Diamond Miramonte Indian Wells Resort and Spa boast the Aqua Well pool and the intimate River Bench pool. Guests are invited to relax in the eucalyptus-infused steam room and enjoy treatments outdoors.
Give the good life with a Spafinder Gift Card.
Discover more special spa offers and promotions.