Digital Nomads —Extend Your Stay in Greater Palm Springs
---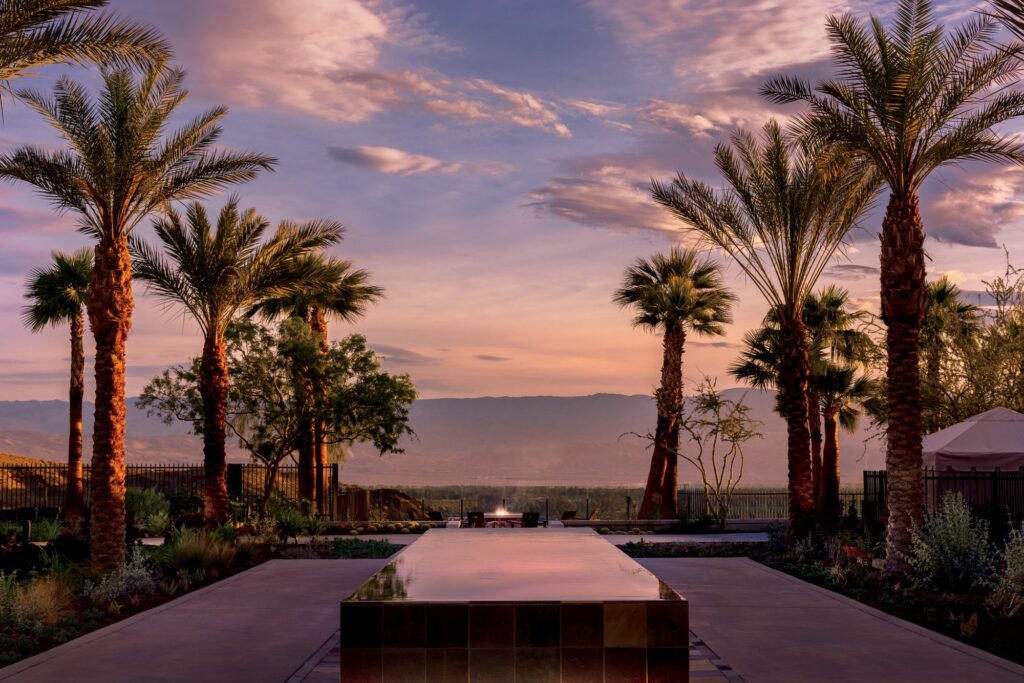 Thanks to remote working and wellness sabbaticals, extended stays at spa resorts are a hot trend. And because you are focusing on your wellness and wellbeing for a longer time, you'll shake up unhealthy routines and start a new wellness lifestyle. Plus, if you must, you can stay connected to work —thanks to excellent WiFi and work spaces that are available at most spa resorts. (Yes, we consider a laptop by the pool a workspace.)

Greater Palm Springs, Your Wellness Paradise
After months — and months —of hibernating indoors, you're probably ready for a change of scenery (just guessing!)  Become a digital nomad and book an extended stay at a top spa report or hotel in Greater Palm Springs. About two hours from Los Angeles and San Diego, this popular wellness paradise is a celebrity favorite for good reasons:
•  The Palm Springs area is home to some of America's top restaurants. Whether you're looking for retro classic, Asian fare, Italian, deli and more, you'll find a new favorite in Palm Springs. And if you are on an extended stay, you won't run out of restaurants to try.
• Greater Palm Springs is filled with classic sights and treasures. Take an impromptu tour of the area's classic architecture or check out vintage thrift stores packed with modernism finds. There's nothing like the vintage scene in Palm Springs
• We think Palm Springs and the Coachella Valley has the best hikes in the lower 48. (Move over, Colorado.)  According to Palm Springs Life, there are 140 hiking trails and 1,250 miles of trails within the 60-mile-plus radius of Palm Springs. Plus, there is tremendous diversity in topography and flora, from deep canyons to soaring peaks. Prime hiking season is November to April. Get an early morning start and you will enjoy amazing hikes and views in May and June.
• The Palm Springs spa scene is sublime. Poolside massage anyone? Since you'll be on a wellness sabbatical, you can schedule time for wellness every day of your visit. Picture yourself enjoying a holistic spa treatment, bathing in healing hot mineral springs or just relaxing in a sparkling pool. It's all waiting for you in Greater Palm Springs.
Top Spa Resorts for Your Extended Stay
You've worked hard and you deserve an extended stay at a luxury resort known for its exquisite grounds, luxurious amenities, fine dining and a luxurious spa. In addition to scrumptious treatments, The Ritz-Carlton Spa® features refreshing plunge pools and a 24-hour fitness center with indoor/outdoor yoga and meditation spaces.
If you're looking to kickstart a wellness lifestyle, plan to spend time at this four-star, four diamond-awarded property. Two championship golf courses, five swimming pools, and the Desert Journey Spa make anyone want to say ahh. Here you'll find an extended stays worth of treatments; the spa amenities include a fitness center, eucalyptus steam rooms and saltwater lap pool.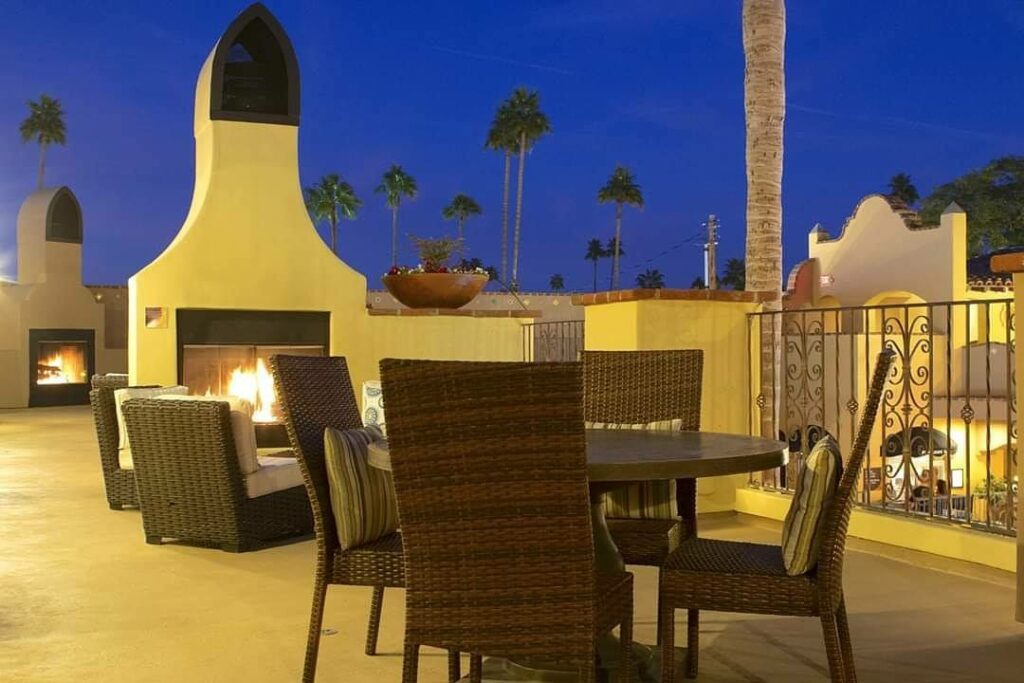 Planning an extended stay or working vacation in historic Palm Springs? If you like to take frequent breaks during the day and enjoy soothing spa treatments, The Spa at Andreas is a great choice. Just minutes from shopping and dining, it's known for its romantic couple's treatment suites with oversized Jacuzzi tubs.
This is our idea of a how to work remotely. Three swimming pools, two championship 18-hole golf courses, seven tennis courts and The Spa at Westin Mission Hills Resort — all yours during your extended stay at The Westin Mission Hills.
Three sparkling pools, a 27-hole championship golf course, world-class tennis and a stunning spa. You'll enjoy these wellness amenities and more during your extended stay at Omni Rancho Las Palmas. Exceptional therapists perform an array of treatments, from massage and body wraps to facials and manicures/pedicures.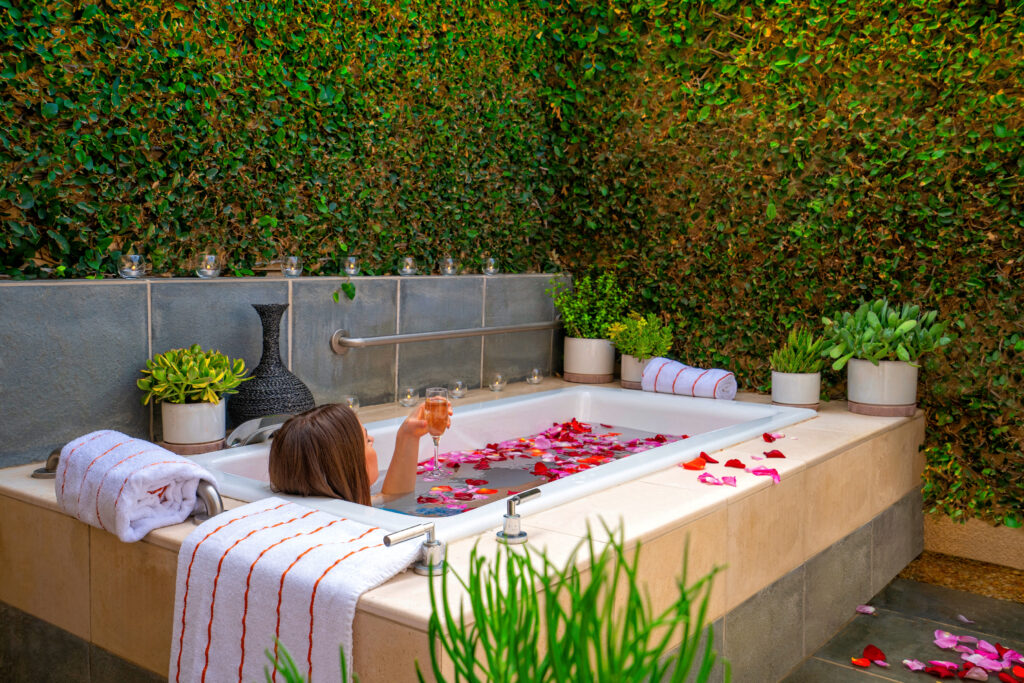 Book a wellness sabbatical at Renaissance Esmeralda Resort & Spa and you'll discover one of California's hidden gems: Spa Esmeralda. We love the Thaiyurveda™ Herbal Massage and Desert Waters Body Treatment and you'll have time to try more healing treatments.
If your vacation includes party time, check out the Margaritaville Resort. It has everything you're looking for at a holiday resort, and the St. Somewhere Spa offers a range of treatments to bring out your wellest self.
Need a gift for a special occasion or just to say Thank You? Spafinder is the answer.