Girlfriends' Getaway: Pick Your Favorite Canyon Ranch Location & Bring Your Besties
Published: Wednesday, July 27th 2016
by Spafinder
---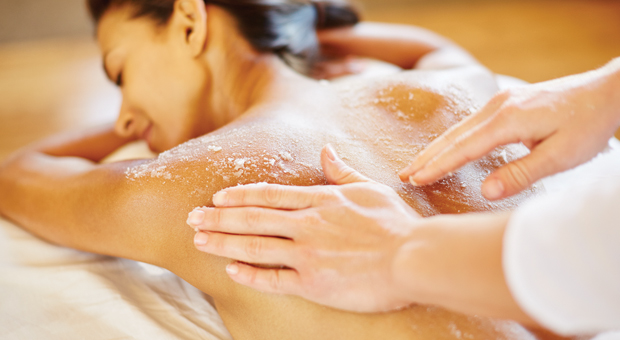 Escape to Canyon Ranch Tucson or Lenox and save up to 20% and enjoy a generous allowance for spa treatments & more!
August 1 through December 23, 2017
The Deal: Now is best time for a Girlfriends Getaway is now–especially when you and your girlfriends can save up to 20 percent and relax and enjoy a generous allowance for spa treatments, personal training and wellness consults at Canyon Ranch in Lenox or Canyon Ranch in Tucson. Picture you and your BFFs hanging out in aerial yoga or pumping up your energy at an outdoor sports class: the offer, the setting and the spa are all irresistible! (Groups of three save 10 percent; four 15 percent; five to seven 20 percent through December 23, 2017. There is a 4-night minimum stay in Tucson and a 3-night minimum in Lenox.)
The Digs: This one is for the girls!  Canyon Ranch in Lenox and Canyon Ranch in Tucson will personalize your all-inclusive Girlfriends Getaway to create the spa experience of your dreams, complete with stress-melting spa treatments, scrumptious, healthy dining, and time to relax and just be together.   Every stay at Canyon Ranch is all-inclusive and you and you and your girlfriends will enjoy a vast array of activities, from soul-soothing spa rituals to morning hikes.  Wellness consultations with leading fitness, spirituality, medical and wellness experts are unhurried and life changing.
Award-winning Canyon Ranch cuisine features seasonal farm-to-table dining. Chefs work with top nutritionists to create abundant, satisfying meals, using locally sourced, hormone-and antibiotic-free meats and organic or pesticide-free fruits and vegetables whenever possible. As a partner in the Monterey Bay Seafood Watch® program, Canyon Ranch serves only seafood farmed or fished in ways that minimize environmental impact.
Canyon Ranch Tucson is described as a gem in the desert and its accolades and awards reflect the exceptional level of service provided by its wellness specialists, therapists, and aestheticians. Rediscover your friendship as you bike through the spectacular desert; make new friends on hikes through magnificent canyons and mountains; play tennis under sunny skies; and swim in four refreshing pools. Together you will celebrate old memories and create new ones on your Girlfriends' Getaway.
Located in the heart of the wooded Berkshires where generations of artists and poets find inspiration, Canyon Ranch in Lenox inspires generations of spa and wellness seekers to discover a healthy, happy life. The exceptional staff at this award-winning spa will take you and your girlfriends to a new world of wellness possibilities. The casual elegance of the spa's Bellefontaine Mansion sets the tone for this classic spa where guests have access to state-of-the-art cardio & weight rooms, dance, yoga and Pilates studios, indoor cycling, racquetball, squash and basketball courts, indoor and outdoor tennis courts and pools.
The Destinations: Canyon Ranch in Tucson, AZ is situated on 150 acres in the stunning Sonora Desert where guests enjoy sunshine and exhilarating outdoor activities year round.  The beauty and charm of old New England surround Canyon Ranch Lenox, MA, located in the heart of the Berkshires, known for its outdoor activities, fall foliage and arts and music festivals.
Click Here to book your Canyon Ranch in Lenox, Massachusetts Package.
Click Here to book your Canyon Ranch in Tucson, Arizona Package.