Honeymooners Paradise & Adventurers Abound: What to Do & See in Thailand
Published: Friday, May 25th 2012
---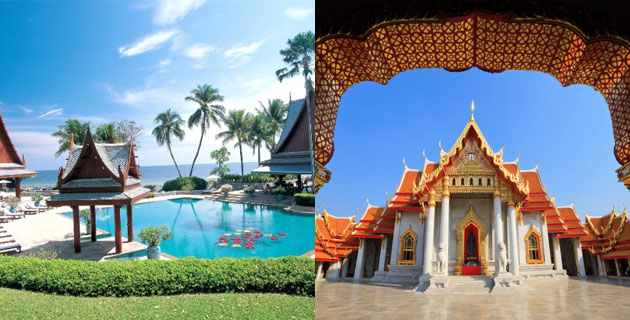 Thinking of taking a trip to Thailand? If so, here are some fabulous ideas to help you plan your itinerary. If you're not, you may very well want to get your passport ready by the time you finish reading!
Thailand offers an incredible paradise for honeymooners and romantics to explore and see, whether you're an adventure-seeking couple or a spa-loving one.
Left image courtesy of Chiva-Som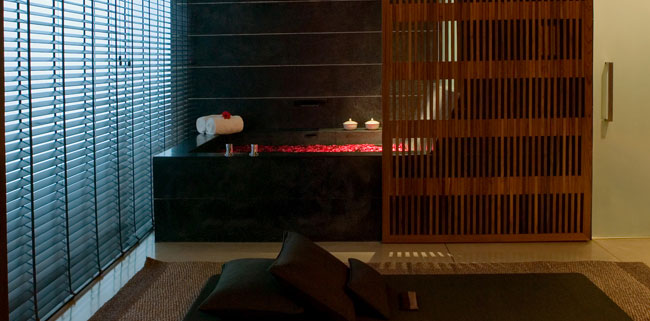 Spa Enthusiasts
Thailand's glorious spa culture has a storied past: Thai massage, dating back to the second century, was thought to have been passed down by the Buddha's own doctor, and instructions for this massage were carved into stone tablets at Bangkok's Wat Pho temple for warriors and monks. Today, spa treatments still stress Buddhist influences. Spa-loving couples can create their own stories, with the many spas that can be found, from the legendary Chiva-Som to the Leading Spas of the World member, Chedi Chiang Mai.
Image courtesy of The Chedi Chiang Mai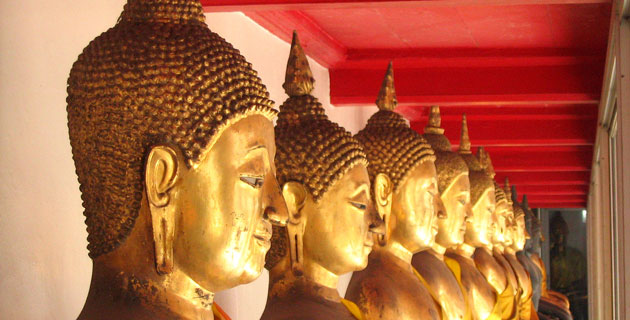 City Lovers
For those who love a metropolitan vibe, a stay in Thailand's capital city of Bangkok is not too be missed. From Buddhist temple visits (the Erawan Shrine is popular with travelers) and browsing the impressive Chatuchak outdoor market to exploring the country's history at the National Museum and visiting the tropical gardens of Lumpini Park, Bangkok visitors are quick to find something to do. And of course, there are spas, including SpaFinder 2011 Readers' Choice winner Peninsula Bangkok (check out the skyline views from its three-tiered pool!).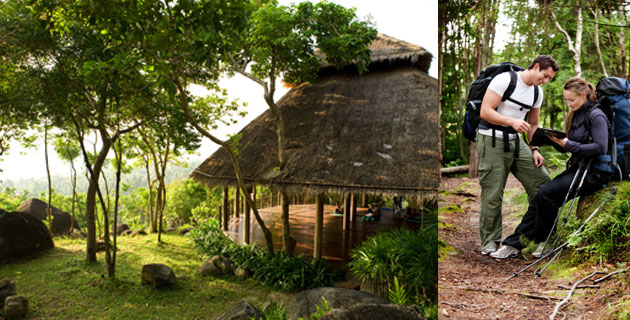 Eco-Conscious Couples
Thailand's natural wildlife and lush flora and fauna are an exquisite spectacle, and the country's 100-plus national parks can be reached by various forms of transportation – even hot air balloon. Attractions include the popular Khao Yai National Park, which is filled with exotic animals – including wild tigers, elephants and bears, oh my! Nature fans can trek through various terrains and rainforest; bird watching is also a popular pastime here. National marine parks found along Thailand's southern and eastern coasts make for magnificent scuba diving, snorkeling and kayaking; aquatic adventures to the beautiful beaches (sugary sand and crystal waters is heaven on earth!) of Phuket and Koh Samui are also sure to make a splash.
Left image courtesy of Kamalaya Koh Samui, Wellness Sanctuary & Holistic Spa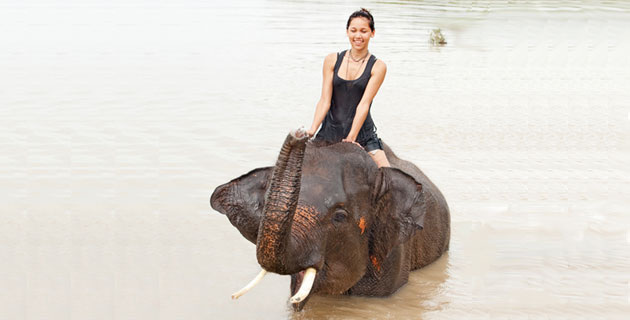 Adventure Seekers
Like eco-lovers, adventurists can journey deep into the tropical jungles of Thailand's national parks, home to the exotic animal kingdom. For a closer look at elephants, tigers, birds and Chinese pandas, travelers can pencil into their schedules visits to the animal parks and zoos of Bangkok, Chiang Mai and Phuket. By day, adventure seekers can sky dive in Pattaya, go off-roading via 4×4 Land Rovers (available at night as well), or head to northern Thailand for mountain biking. For a more spiritual, but no less invigorating, escapade, visitors can explore caves, some housing Buddhist monasteries. For the ultimate of adventures, elephant rides through the temples of Ayutthaya, the northern mountains and southern jungles await.
Most recent from Relationships