Horse Play: 6 Spa Equine Programs
Published: Wednesday, September 5th 2012
---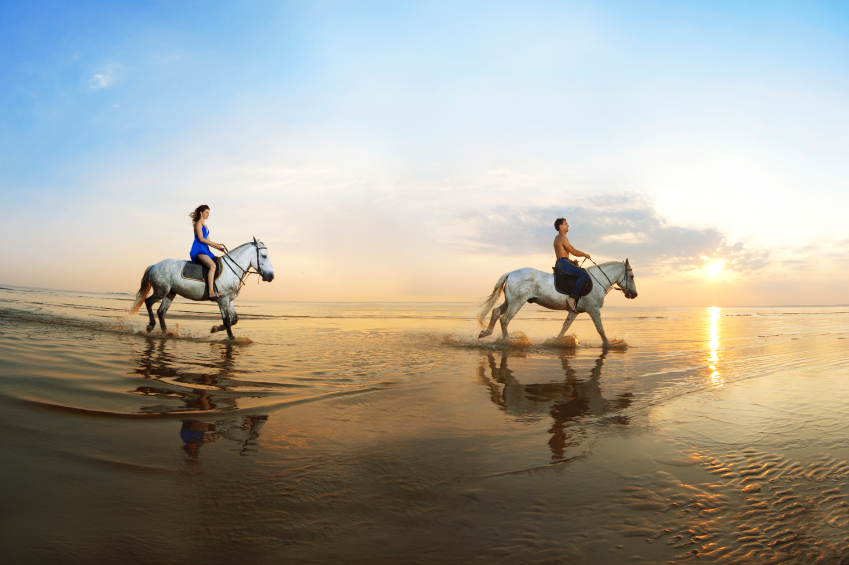 Horse Play: 6 Spa Equine Programs
Equine therapy has long been a source of treatment for adults and children with cognitive disorders such as autism, addictions and emotional disorders, but therapeutic horse riding and experiences can be beneficial to all of us. Through building a relationship with such a powerful yet sensitive animal we are better able to grow emotionally. We've rounded up six spas that know the power of a little horseplay.
Miraval Equine Experience
Miraval Resort & Spa in Tucson, Arizona, offers three equine programs for guests. The Group Trail Ride is meant to balance the mind, body and spirit through a walk-only desert ride that combines a brief instruction with a serene experience. It's Not About The Horse has guests join Miraval's Wyatt Webb, founder of the Equine Experience and the author of It's Not About the Horse: What To Do When You Don't Know What To Do – Common Horse Sense, to discover the joy of living through their interaction with a horse that acts as an "energetic mirror." The Equine Experience provides guests the opportunity to practice living in the moment, by performing equestrian ground skills and recognizing personal patterns of learned behavior that may be holding them back from living the life they want.
Read more about Miraval Equine Experience™ Immersion with Wyatt Webb.
Photo Courtesy of Miraval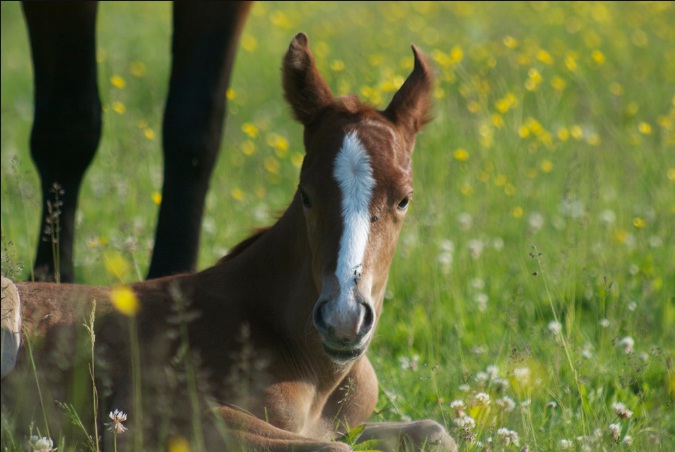 Ste. Anne's Spa Horse-2-Heart
Ste. Anne's Spa, Grafton, Ontario, presents the Ste. Anne's Farm Horse-2-Heart program, which features classes like the Morning Muck, Grooming Time and Evening Turn In. Ten domestic horses, three Percheron carriage horses and beef steers call the Ste. Anne's Farm home. Along with Karey White, the stable caretaker, guests will work with the horse to explore the animal's energy, boundaries and intentions.
Photo Courtesy of Ste. Anne's Spa
Bishop's Lodge The Equus Experience
Bishop's Lodge Ranch Resort & Spa in Santa Fe, New Mexico, offers guests The Equus Experience, a self-mastery and leadership program. This private opportunity allows guests to learn more about themselves, their lives and relationships through the reflection of the horse. From half-day to two-day programs, guests will enjoy fully customizable adventures led by the trained facilitators at the stables.
Photos Courtesy of Bishop's Lodge Ranch Resort & Spa
The Spa at The Inn at Bay Harbor Equine Journey
The Spa at The Inn at Bay Harbor in Bay Harbor, Michigan, features the Equine Journey, an innovative class that includes an eight-hour workshop at the Equestrian Club, lunch and snacks and a once-in-a-lifetime experience. Horse activities are experienced from the ground, as opposed to on the horse, with certified FEEL facilitators Maryellen Werstine and Erin Halloran.
Photo Courtesy of The Spa at The Inn at Bay Harbor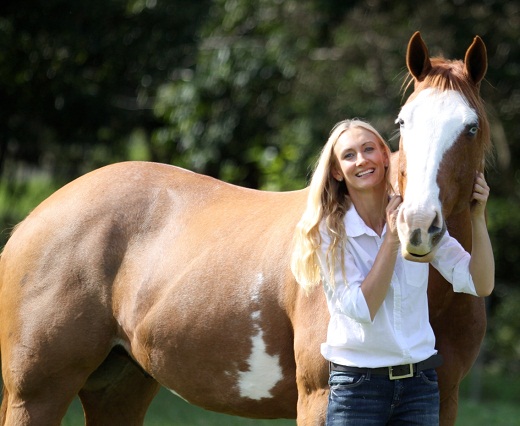 Gwinganna Equine Therapy
Gwinganna Lifestyle Retreat in Queensland, Australia, offers guests Equine Therapy, led by an equine-assisted communications coach. Horses will read your body language and mirror your emotions. Sessions focus on developing effective people skills and emotional intelligence.
Photo Courtesy of Gwinganna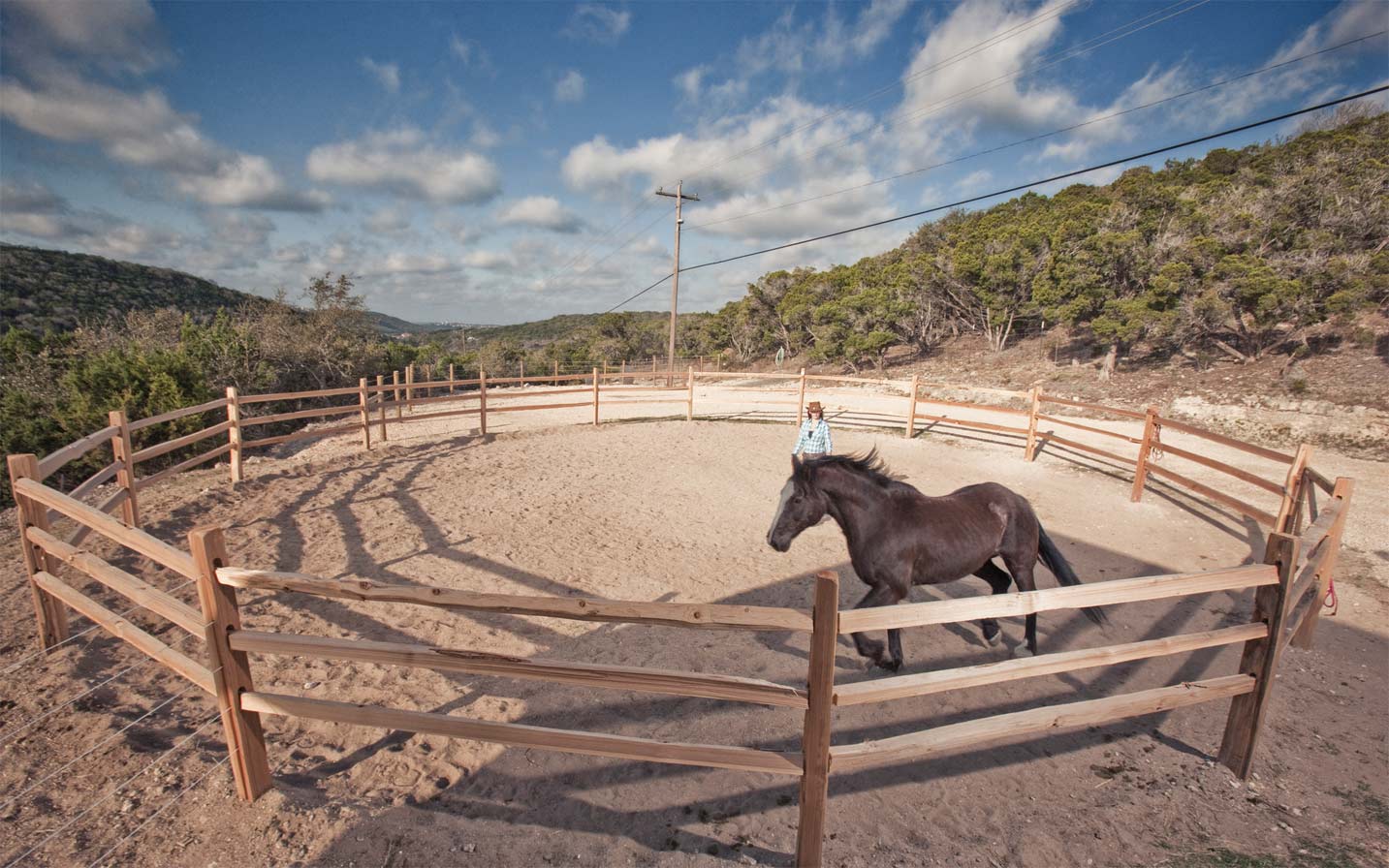 Travaasa Equine Encounters
Travaasa Austin in Austin, Texas, provides guests Equine Encounters to develop self-awareness through close interaction with horses. Guests will learn to lead and project intentions as they are guided by the equine team. Horseback riding is also available.
Photos Courtesy of Travaasa
Most recent from Editors' Picks