World's Most Interesting Pools
Published: Friday, September 7th 2012
---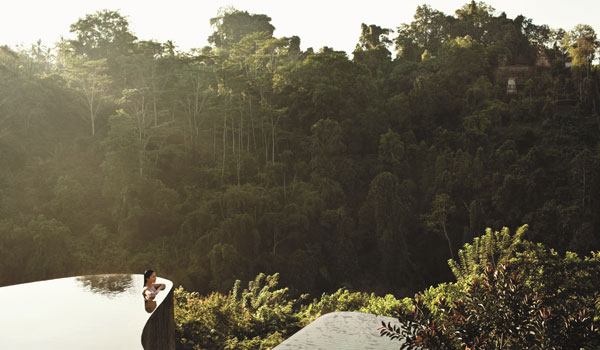 Spa and wellness is our main domain, but when we travel, checking out the other amenities that make a resort/hotel a splash is also a favorite pastime — specifically, the swimming pool. (I don't know about you, but when I think "vacation," one of the first images that pops into my head is lounging poolside, refreshing drink in hand.)
Whether they boast swim-up bars, water parks for the little ones or spectacular designs, dive into our list of the world's most interesting pools.
Here are just a few of our faves — share yours in the comments!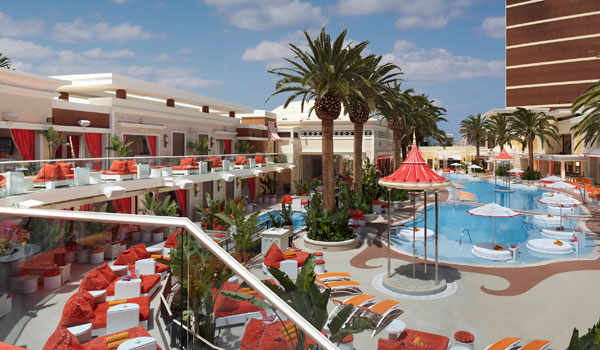 It's one of the pools Prince Harry partied at, and the Encore Beach Club | Encore Las Vegas is certainly fit for royalty, with 26 cabanas, eight two-story bungalows, a restaurant, poolside craps and blackjack and the attached indoor/outdoor Surrender Nightclub.
Have you seen the picture of this two-level, rainforest-enveloped pool? Enough said.
Encrusted at the bottom of the freshwater pool are 1.2 million pieces of imported South African glass tile in the shape of a Cattleya orchid.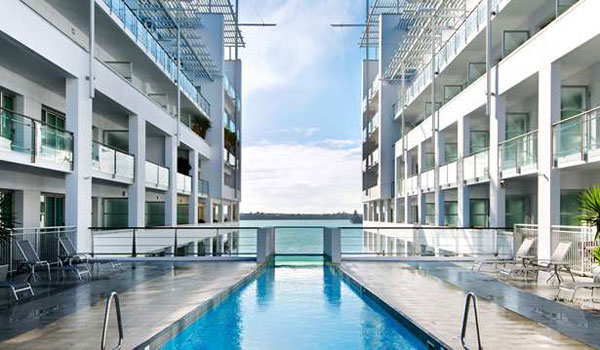 An underwater viewing window found at the end of the outdoor heated lap pool affords sparkling harbor vistas.
This pool makes a splash with families for its over-the-top, 42-acre Aquaventure water park of water slides, river ride with tidal waves and pools, shark-filled lagoons, rapid-river adventures and a children's playground.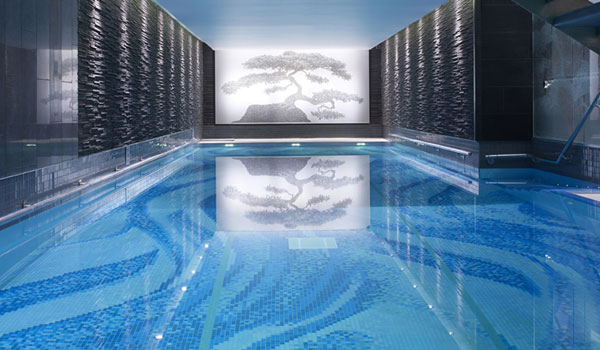 Initially a bank, Chuan Spa at The Langham, London, has preserved some of the building's original architecture, modeling a mosaic-tiled pool in the original bank vault.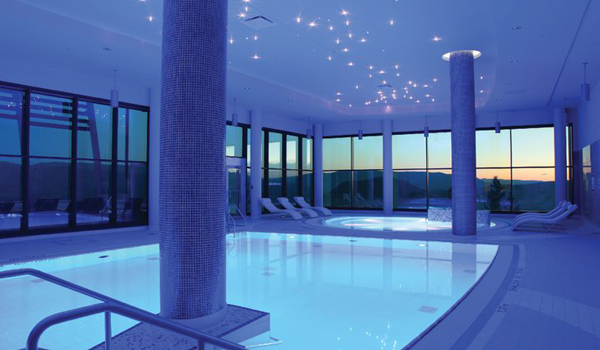 This indoor saltwater pool is made all the more stylish with a starry Swarovski crystal sky overhead.
Cool off at this adult-only lap pool, which makes an architectural statement by jutting 30 meters out into the lagoon, giving the illusion that sea and swimming pool are one (it also has a cool bubble bed at the end!).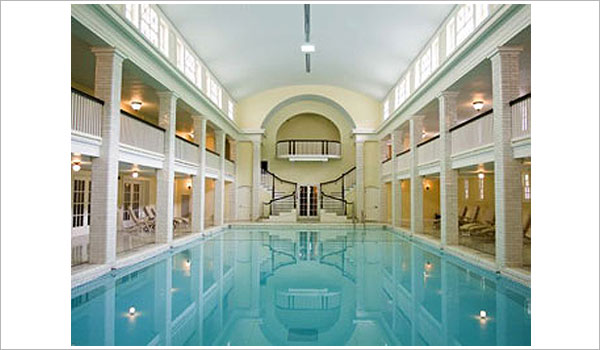 At the Omni Bedford historical resort, you can swim in one of the country's first indoor pools, which has been restored since its 1905 debut.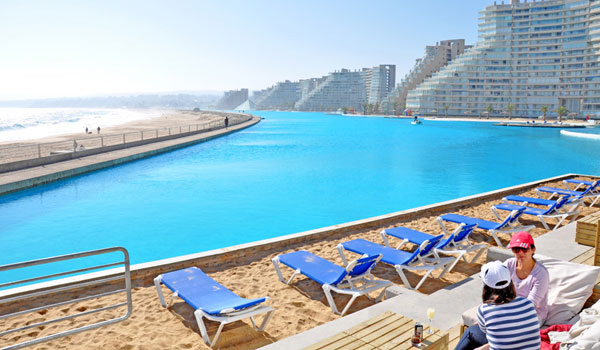 You can't comprise a list like this and not include San Alfonso del Mar Resort: It boasts the largest outdoor swimming pool in the world.
The whimsical Eau Spa design is a refreshing one, made all the more fanciful with birdcage-inspired chairs suspended above reflecting pools so you can swing and dip your toes in the water.
The centerpiece of the resort, where Oprah's paid a visit, is 23 soaking pools (accessible 24 hours!) of mineral-rich natural waters from the Great Pagosa Aquifer, arguably the world's deepest, largest hot spring.