Intentional Travel: Reimagine, Reset, Renew at These Top Spa Destinations
Published: Thursday, June 13th 2019
by Spafinder
---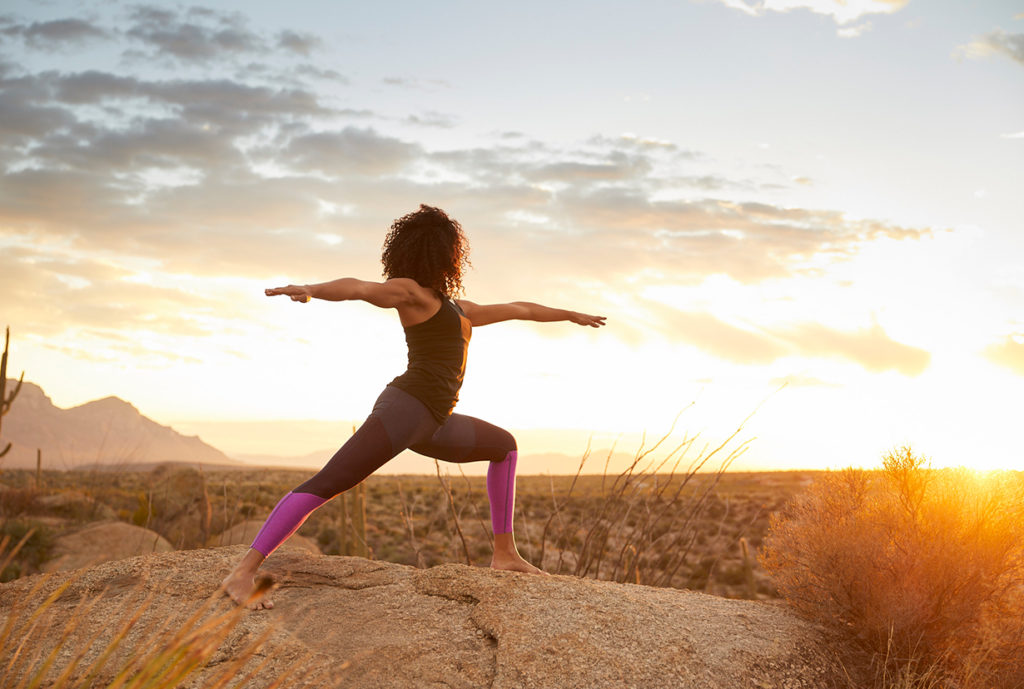 The goal of intentional travel is to find a getaway where contemplation is welcome, activities are encouraged and you can immerse yourself into a new lifestyle. Luckily many also couple these experiences with a sun-soaked island or a trip to explore new cultures and try local foods. We've selected these top spa destinations where you can discover a new world of wellness through inspiring and transformative experiences.
Pritikin: Miami, Florida
Pritikin Longevity Center & Spa's relaxed beauty is a major draw but it is famous for life-changing programs that focus on combatting heart disease, diabetes and obesity. As soon as you check in, you will discover that Pritikin's medical and wellness experts are serious about helping you transform your lifestyle and achieve optimal health. Curated programs include weight loss and fitness, heart health, women's health, family programs, executive health and more. Plus, there is ample time to enjoy custom exercise classes, tennis, outdoor and indoor pools, yoga and onsite golf courses. If your intention is wellness, Pritikin is an ideal location to begin your transformation.
Miraval: Arizona, Austin and Monarch Beach, California
All Miraval properties exemplify intentional travel. Guests at Miraval Life In Balance Spa at Monarch Beach Resort strengthen their mind and body in the yoga studio, learn mindful eating habits, achieve new levels of fitness with a personal trainer, attend special programs with visiting guest experts–and enjoy 70 of the signature spa treatments developed at the company's flagship Miraval Resort & Spa in Arizona (featured above). All this plus So Cal's stunning coastal landscape.
Miraval Austin Resort Spa is a sanctuary for mindfulness-based health where wellness experts combine healing arts with ancient traditions. Have a professional hold your hand throughout key lifestyle changes that will return home with you. During your transformative retreat in Texas Hill Country, you will choose from countless wellbeing and outdoor activities, such as Miraval's famous equine experience, the challenge course, guided hikes, aerial meditation classes and more. (Did we mention bee keeping and healthy cooking classes?)
The original wellness retreat, Miraval Arizona Resort is an award-winning wellness destination. Renowned health experts will guide your transformation with inspiring classes and activities, from hiking in natural splendor of the Sonoran desert, to the Adventure Course, to a life-enhancing menu of spa treatments. The goal is to inspire life in balance.
Six Senses Bali
All Six Senses Resorts are authentic, out-of-the-ordinary and a magical experience. Each has a unique style created to guide you on your personal path to harmony and balance in a sustainable environment. We especially love Six Senses Spa Uluwatu Bali for its reverence for centuries-old traditions, beautiful beaches, famous surfing spots and a vibrant wellness and culinary scene–and most of all, the spa's commitment to offering sublime experiences without diminishing the natural world.
Montage Kapalua Bay Maui
Montage Kapalua Bay Maui, surrounded by the breathtaking mountains of West Maui is an exceptional spa resort that offers a wide range of authentic spa therapies. Designed to help you achieve your wellness goals, this resort boasts several beauty services and wellness offerings. You can also hike or bike on-property trails, experience the Hawaiian Islands' diverse history at daily cultural classes and festivals. Re-discover the simple joys of relaxing on one of the world's most beautiful beaches.
Pack a Spafinder gift card to use on your wellness journey.
Find your perfect wellness vacation.
Most recent from Travel & Play