A Magical Girlfriends Getaway at Cal-a-vie Health Spa
Published: Wednesday, July 27th 2016
by Spafinder
---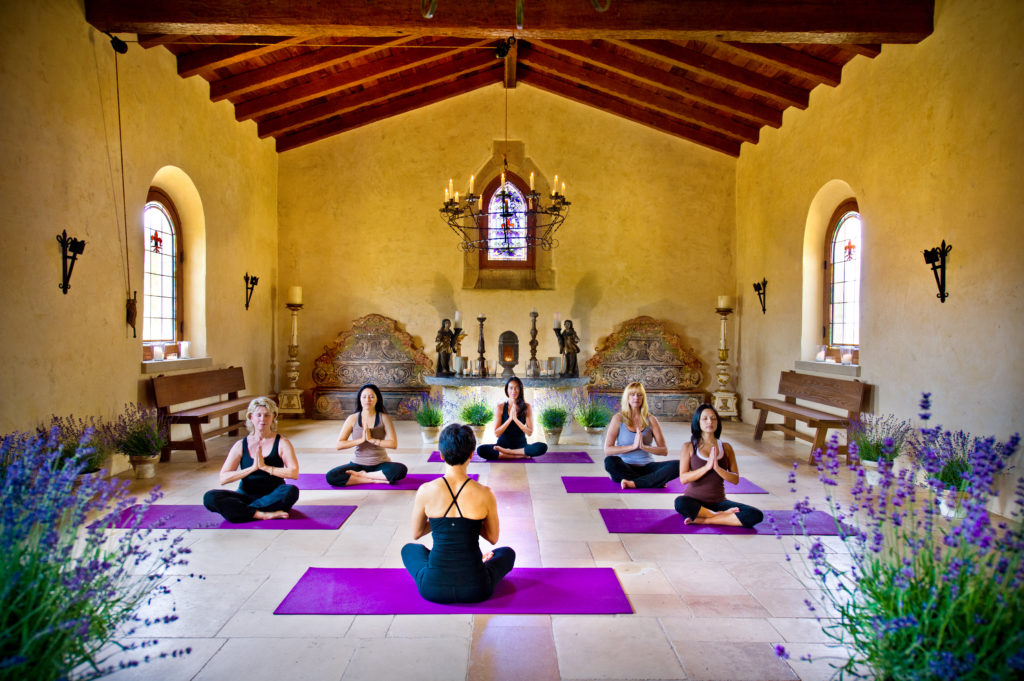 Save $400 on three idyllic days at this famous destination spa plus enjoy $50 of "retail therapy."
Valid Aug 1, 2017 to Sep 15, 2017
The Offer: You'll save $400  on this glorious three-day Girlfriends Getaway at the famous Cal-a-Vie Health Spa plus get $50 of "retail therapy." This special package includes two spa services, three meals a day, single accommodations, unlimited fitness classes, nutritional lectures, cooking demonstration, and complimentary round-trip transportation from San Diego International Airport.  Your Girlfriends Getaway starts at $4,275 for a three-night, all-inclusive stay, with a five to one staff to guest ratio for unlimited pampering.
The Digs: Cal-a-Vie Spa is famous for its fitness nutrition and therapeutic spa treatments, which are custom tailored for each guest.  And with only 32 villas and suites and a five to one ratio of staff members to guests,  Cal-A-Vie's commitment to personal service is unequalled.  You and your BFFs will begin your stay with a personal fitness assessment and then dive into  a comprehensive fitness and wellness program designed to help you achieve your personal goals for stress reduction, weight control, toning and relaxation. Your balanced regime of exercise and nutrition will fit your at-home lifestyle and produce lasting results that will transform your life.
Fitness programs include daily hikes through the tranquil countryside, aerobic conditioning, body contouring classes, water sports, and personalized workouts in the gym. And you can enjoy Cal-a-Vie's tennis courts or golf at a nearby private country club.  The spa's advanced beauty program was designed in coordination with international health and beauty experts. Thalassotherapy, hydrotherapy, aromatherapy are among the many therapeutic treatments that will restore your body as you relax in beautiful surroundings.
Your private Mediterranean-style villa includes breathtaking views of the rolling, wooded hills and is luxuriously appointed with fine linens and hand crafted furniture. Cal-a-Vie is also world-renowned for its low calorie gourmet cuisine that elevates healthy eating to gourmet status. Each meal is carefully prepared with  garden fresh herbs and vegetables to help you slim, balance, and revitalize your body.
Cal-a-Vie's impressive array of awards are a testament to the many accolades travel writers and spa experts have bestowed on this exceptional wellness spa.
The Destination: Nestled on 200 acres in a secluded valley  40 miles north of San Diego, Vista is just seven miles inland from the Pacific Ocean. Guests and residents relish living in an ideal climate and enjoy a wide range of year-round outdoors activities in a setting of gentle rolling hills.