Lake Austin Spa Resort Debuts New Program to Celebrate Dogs
Published: Tuesday, November 2nd 2010
by Amy Sung
---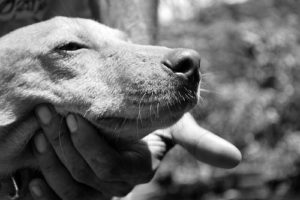 According to our friends over at Petside.com, dogs help make us healthy, and to celebrate just how much our four-legged friends make a difference in peoples' lives, Lake Austin Spa Resort is unleashing its new canine program, Celebrating Paws, February 2-6 and November 2-6, 2011.
The new four-day program – geared towards dogs (sorry, no puppies) who have some basic training, are housebroken, and do not have any major aggressive or behavioral issues – will explore the health benefits and the fun of training and caring for pets.
Pet experts participating in the program include certified dog training expert Cara Shannon, JD, CPDT-KA, CAP1, who will lead hands-on classes in manners training and etiquette. Author of Scent of the Missing: Love and Partnership with a Search and Rescue Dog, Susannah Charleson, together with her dog, Puzzle, will demonstrate how to use human senses to understand a dog's gift of scent, and more.
Pet expert Dr. Patricia McConnell will also lead the following discussions for the program:
The Power of Pets: What science has to tell us about our love for animals.
Are You Thinking What I'm Thinking? What's really going on in a dog's brain?
The Other End of the Leash: Understanding how to communicate with your best friend.
Other fun activities include dog massage, pet photography, yappy hour, and more. To find out about the benefits of canine massage, check out this article, also from our Petside.com friends.
And, for the two-legged attendees, dog lover and spa director, Lynne Vertrees created two pet-inspired spa treatments – the Four Paws massage and the Bow Wow Peticure – for the event.
To demonstrate its commitment to helping animals, a portion of the proceeds from the spa services will be donated to Animal Trustees of Austin, a nonprofit organization providing free health care to animals in need – one of the first of its kind in the country.
Mike McAdams, co-owner of the destination spa, has a special place in his heart for pets – the proud father of two rescue dogs had a revelation when he brought is first pet home from the Dallas Humane Society.
"I never knew the amount of joy these two girls could bring to my life," McAdams said of his dogs. "My family had pets growing up, but as an adult, I only adopted my first pet a few years ago and I had no idea how it would change my life. Viv and Daisy are a part of our family."
Lake Austin Spa Resort welcomes house-trained adult dogs year-round. The resort features a select number of pet-friendly rooms with private outdoor spaces for furry friends to play. The year-round pet fee of $300 covers overnight essentials such as a dog bed, bowls, treat, and a blanket for your beloved pet to snuggle in and take home with them. Throughout 2011, Lake Austin will donate 100% of this fee to the Animal Trustees of Austin as well.
Most recent from Relationships