Love Yourself: Top 10 Best Solo Spas
Published: Monday, February 6th 2012
---
While everyone else is exchanging their yearly Valentine's Day card that so delicately declares their undying adoration for their little "love bunny," some of us will be scoffing at their overt displays of mandated greeting card affection.  We say,  leave the eye-rolling, tub of ice cream and The Notebook at home this year and take a solo-stand. Why not, for this Valentine's Day, love yourself?
If you're flying solo this year, the 2011 Reader's Choice Awards' impressive list of the best spas for "Going Solo" is all you need – what better way to spend Valentine's Day than by making a date of your own with the spa?
Deerfield Spa (East Stroudsburg, PA)
Treat yourself to a "Better than Chocolate" weekend getaway! From February 10-12, Deerfield Spa in East Stroudsburg, Pennsylvania, is celebrating Valentine's Day with Life Coach Dawn Morningstar. Morningstar will lead workshops about loving your life: guests will learn to love and honor their heart, embrace heart-healthy living and embrace the love they want in their lives. In addition to the workshops, guests will have plenty of time for exercise, pampering and delicious healthy spa cuisine. Private rooms are $625 for the weekend and the price includes all meals, fitness classes, lectures and evening programs with Morningstar and taxes and fees.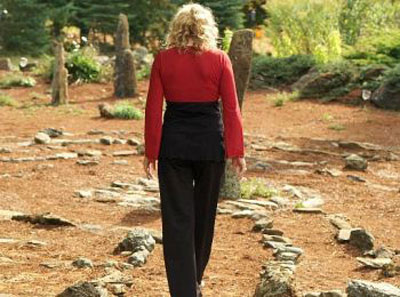 Grail Springs Health & Wellness Spa (Bancroft, Ontario, Canada)
"Explore the love that is within you, live it and love it. When you do, others will find it. The inner radiance of self-love is a treasure. It radiates onto others and opens their hearts." Danielle & Ken
Join Grail Springs Health & Wellness Spa in Bancroft, Ontario, Canada, for the "Yoga of the Heart" Retreat Weekend. From February 10-12, Ken Delcol, certified Kundalini instructor and Shamanic healer, and Danielle Sade, aromatherapist, will take guests on a journey to discover the heart by using techniques from aromatherapy, Kundalini yoga and shamanics. The retreat includes a special chocolate truffle-making demo and taste testing. To attend this weekend retreat, please choose your two-night package. The retreat will include room, meals, spa treatment and workshop.
Red Mountain Resort (Ivins, UT)
Red Mountain Resort in Ivins, Utah, has numerous solo-packages for just about anyone. The Red Mountain Essential Retreat is the resort's most popular; starting at $230 per night?, the package includes deluxe accommodations, three healthy meals daily, guided morning hikes, unlimited fitness classes, healthy life classes and events, personal discovery activities, cooking demos and more. For the "ultimate spa-goer," opt for the Inspired Serenity Retreat, which includes three nights in a deluxe room, three healthy meals a day, one 50-minute Bee Perfect Pedicure, one 50-minute Desert Pearl Facial, one 50-minute Sagestone Customized Massage and a choice of a 50-minute Bee Perfect Manicure or a shampoo and style. Rates start at $325.
Check out the rest of the spas voted Best for Going Solo:
Cal-A-Vie Health Spa (Vista, CA)
Green Mountain at Fox Run (Ludlow, VT)
Hilton Head Health (Hilton Head Island, South Carolina)
New Life Hiking Spa (Killington, VT)
Rancho La Puerta (Tecate, Mexico)
Ste. Anne's Family of Spas (Grafton, Ontario, Canada)
Most recent from Relationships